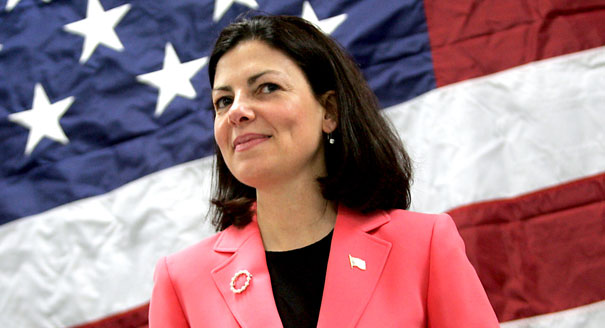 The major news this past week regarding Presidential Campaign 2016 comes from the Sunshine State of Florida. Last Saturday, the state's Republican Party established a winner-take-all framework for delegate selection in the state's March 15 primary.
This gives the state's former governor, Jeb Bush, the opportunity to score an early knockout in the 2016 GOP presidential nomination sweepstakes – provided that he first wins the January 26 New Hampshire primary. A New Hampshire victory would give Jeb the key momentum to then win decisively in Florida and establish an insurmountable lead over the only real rival he has for the 2016 presidential nomination, the movement conservative favorite, Wisconsin Governor Scott Walker.
Note that I said Scott Walker is Jeb's only real rival for the 2016 presidential nomination and not Florida U.S. Senator Marco Rubio. In my view, Rubio is simply the political flavor of the month.
Rubio is also the foreign policy ultra-interventionist flip side of ultra-isolationist Kentucky U.S. Senator Rand Paul. GOP primary voters want a national interest –focused balanced foreign policy, and they will reject both the Rubio and Paul alternatives.
So for Jeb, the immediate goal is to win the New Hampshire primary. If he has the endorsement and support of New Hampshire Republican U.S. Senator Kelly Ayotte, this could go a long way towards securing him victory in the Granite State. Ayotte, a pro-life and pro-Second Amendment U.S. Senator is highly popular among the New Hampshire grassroots conservatives who are the key constituency in winning that state's primary.
And if Kelly Ayotte becomes the kingmaker for Jeb in New Hampshire, enabling him to win the Granite State primary, she could become his ideal vice presidential running mate for two reasons: 1) her appeal to centrist voters; and 2) the status of New Hampshire as a swing state.
Yes, Kelly Ayotte is unmistakably a socially conservative woman, but her calm and competent demeanor and impressive resume, including executive experience as a former New Hampshire Attorney General combine to give her appeal to centrist men and women voters. This appeal is enhanced by her career reputation for working effectively with key players on both sides of the political aisle.
And her home state of New Hampshire, with its four electoral votes, has already been designated by America's leading election guru, Larry Sabato, as one of seven battleground swing states totaling 85 electoral votes, the others being Ohio (18 electoral votes), Virginia (13), Florida (29), Iowa (6), Colorado (9), and Nevada (6).
The GOP base consists of the 206 electoral votes of all the states won by Mitt Romney in 2012. The Republican presidential candidate must win 64 additional electoral votes from the seven swing states in order to secure the 270 electoral vote majority needed to win the White House. Every one of the seven swing states is vital, including Kelly Ayotte's New Hampshire.
So keep your eye on Kelly Ayotte. She has the potential to become the kingmaker that starts Jeb Bush in New Hampshire on the path to the 2016 GOP presidential nomination and the vice presidential running mate who plays a vital role in winning the White House for the Bush-Ayotte ticket.
On Election Night 1988, President-elect George H. W. Bush concluded his victory speech by saying, "Thank you, New Hampshire," acknowledging the role played by his New Hampshire primary win in starting him on the road to the White House. On Election Night 2016, his son, President-elect Jeb Bush may also conclude his victory speech by saying, "Thank you, New Hampshire", in gratitude to his running mate, Vice President-elect Kelly Ayotte.
Alan J. Steinberg served as Regional Administrator of Region 2 EPA during the administration of former President George W. Bush, and as Executive Director of the New Jersey Meadowlands Commission under former New Jersey Governor Christie Whitman.