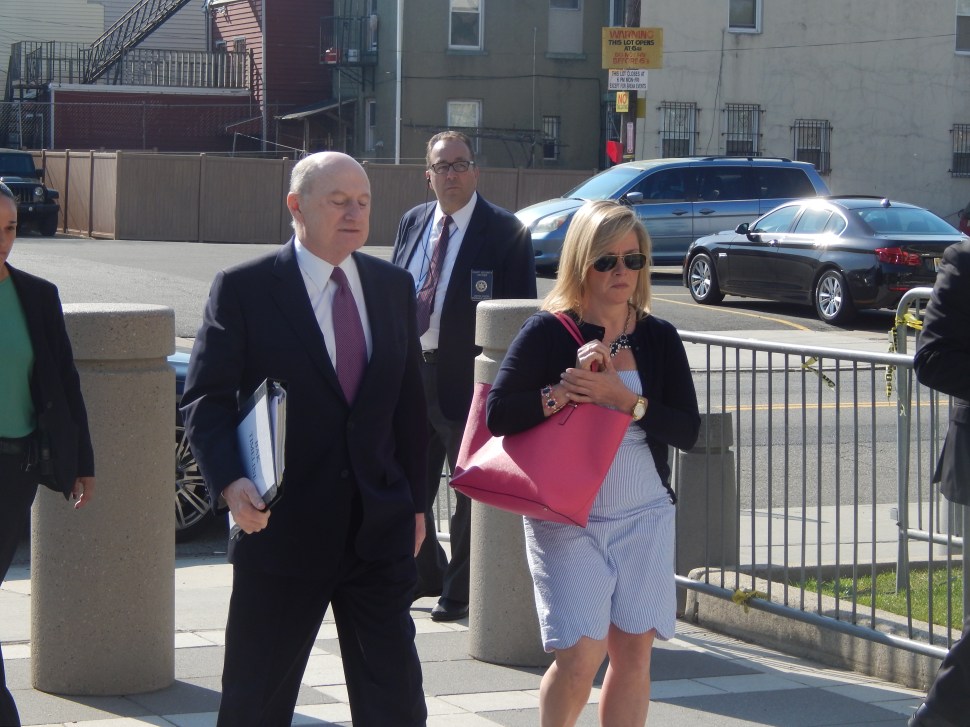 NEWARK – Bridget Anne Kelly and Bill Baroni pleaded not guilty in federal court this morning to a nine-count indictment charging them in the Bridgegate conspiracy case.
Judge Susan D. Wigenton set bail at $150,000 for each defendant, and ordered them to stay in the continental United States.
She set the date for trial on July 7th.
Michael Baldassare, lead counsel for Baroni, and his law partner, Jennifer Mara, sat on either side of the former state senator, who went to work as deputy executive director for the Port Authority of New York and New Jersey prior to the 2013 Bridgegate scandal. Baldassare entered the plea of "not guilty" on behalf of his client.
Michael Critchley and Michael Critchley, Jr. occupied chairs between their client, Kelly. Critchley senior entered the "not guilty" plea on behalf of his client.
Critchley appeared buoyant prior to the judge entering the courtroom and cracked, "IS Bob Woodward here? Is Carl Bernstein here?" to reporters.
Lee Cortes led the prosecution team.
For more from the courthouse this morning go here and here.