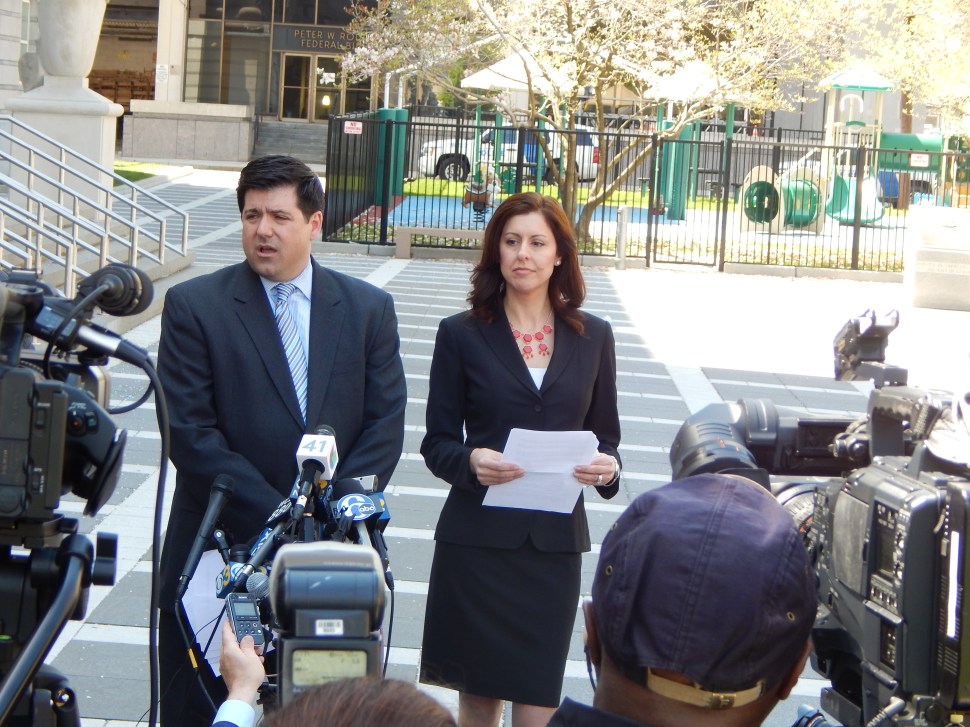 NEWARK – The legal team of former Port Authority Deputy Director Bill Baroni said their client is innocent of the charges brought against him today by the U.S. Attorney's Office.
The attorneys  – Mike Baldassare and Jennifer Marra – dismissed the federal courtroom testimony earlier today of David Wildstein, who pleaded guilty to a two-count information.
"No one disputes that David Wildstein is a criminal and a liar," said the attorneys, who added they are confident Baroni will be exonerated in the end.
A former state senator from Hamilton turned Port Authority appointee, Baroni has "placed principle above politics," his attorneys said, asserting that his career has been defined by "integrity and a nonpartisan pursuit of the common good." By contrast, they called Wildstein a "habitual liar" and said they trusted the public will see through his testimony, delivered in desperation to avoid federal prison, they argued.