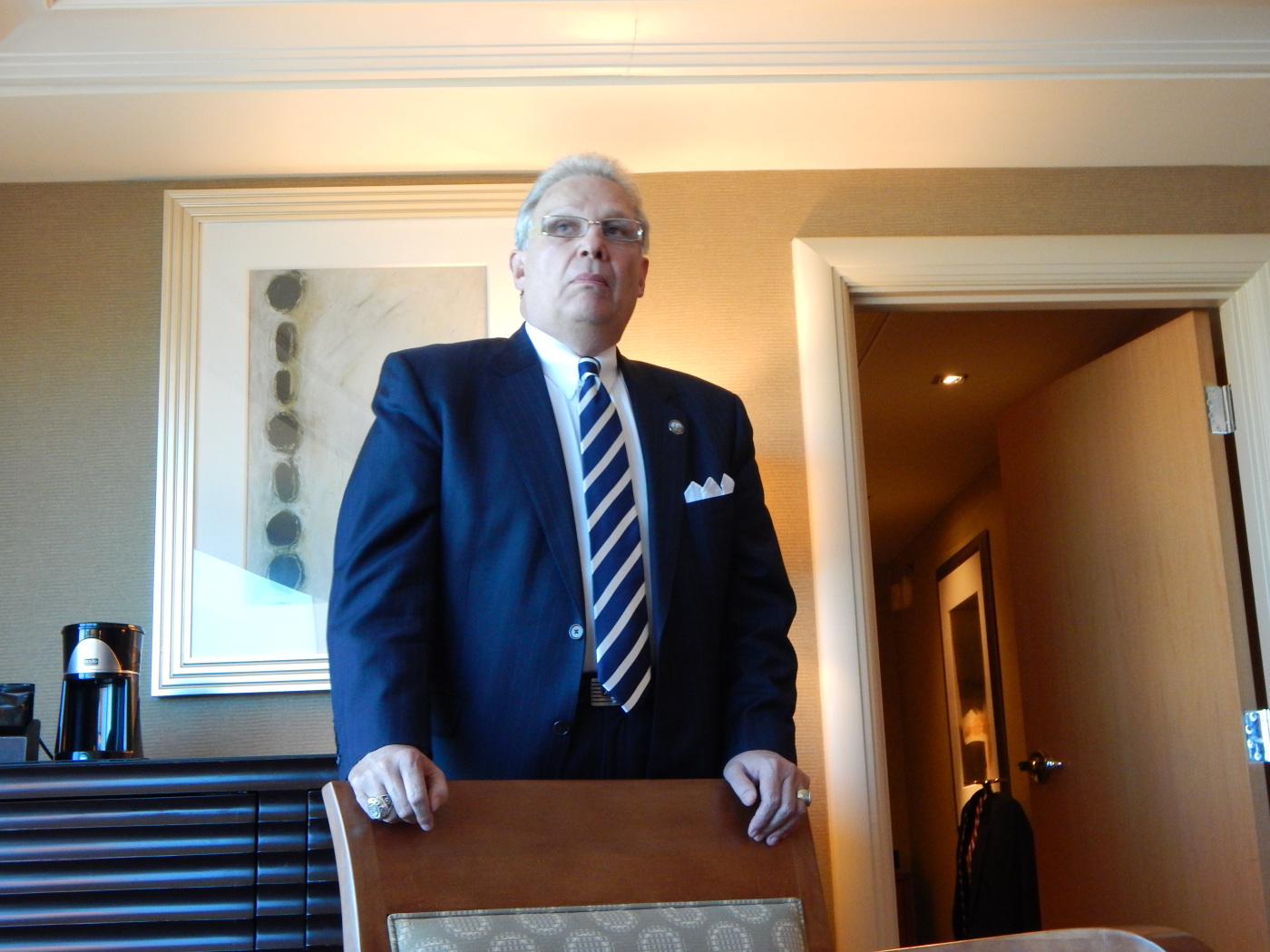 WESTWOOD – While there may be dissension among Westwood Democrats as to who their mayoral candidate should be in the fall, the Bergen Democrats' undisputed overlord is committed to staying away from the fray.
"It's very simple – being the chairman of all of the municipal committees in Bergen County and being consistent, whatever way the committee goes is the way that I will go," said Bergen County Democratic Committee Chairman Lou Stellato. "That is in no way any reflection on my personal opinion or about what any one candidate has done for or against the county. When it's crunch time, you go to your municipal committees to ring doorbells and hand out literature. If you go against the will of any municipal committee, then what's the purpose of having either a chairman or a municipal committee? You would just have chaos. I will never go against any municipal committee's wishes, unless they want to endorse someone who is not a registered Democrat or who has openly campaigned for Republicans."
Democratic incumbent Westwood Mayor John Birkner Jr., who has served as the Utility Workers Union of America AFL-CIO, Local 534 president, has campaigned in his Bergen County borough with such as boldfaced Democratic names such U.S. Sen. Cory Booker (D-N.J.), Bergen County Executive Jim Tedesco and Jersey City Mayor Steve Fulop, a potential 2017 gubernatorial candidate. However, some sources have told PolitickerNJ that the Westwood Democratic Committee awarded its nomination to former Councilman Gary Conkling last month because of a perception that Birkner was not doing enough to campaign for local Westwood Democratic candidates. Birkner is continuing to run for reelection against Conkling.
Stellato noted that the assertion about Birkner's local campaigning abilities could be "the crux" of the issue.
"This is a local, parochial, borough problem," Stellato said. "The municipal committee saw fit not to endorse [Birkner] for his reelection bid."
Stellato also indicated that if Birkner defeats Conkling in the June 2 primary, Democratic doors will still be open to Westwood's incumbent mayor.
"[Birkner] will welcomed back into the fold with open arms," Stellato said. "And I would expect and hope that the rank and file of Westwood does the very same thing. That's why you have elections. And when elections are over, we should put all of our feelings aside and unify behind whoever our winner is to win in November."