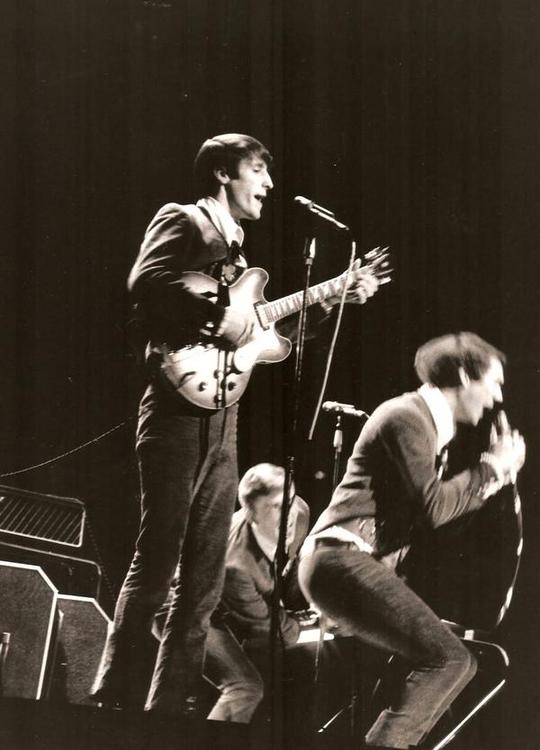 A pile of older artists are making goddamn good records these days. I mean, look at Scott Walker: his Soused may be the best album of the decade, and he's two years older than the Atom Bomb.
Likewise, Seattle's legendary Sonics have been making music since the end of the Eisenhower administration (!), and Michael Des Barres made his first big showbiz splash in To Sir With Love, released the same week as the Monterrey Pop Festival. Yet both artists have just released vibrant and exciting new albums.
Key to the Universe by Michael Des Barres may be the biggest surprise of the year. Seriously. It is a great freaking album and a joy to listen to on virtually any level, evoking a romping, T-Rexian chop and Swansong swagger without ever sounding remotely nostalgic. Key to the Universe has the riffing glow of some (un)holy Thin Lizzy/Stone Temple Pilots mash-up; firm, crunchy, full of burping bursts of low-end riffs and soaring, adamant melodies, it sounds like the best parts of every gorgeously sinister Bad Company song compiled into one entire delicious album.
Now, Michael DesBarres has a long history (from his time in the '70s as the vocalist for powerfully taut near-Zeppists Detective and Silverhead to his run in the mid-'80s fronting the Power Station and all-star pub band Chequered Past, plus a small pile of solo releases and a weighty CV as a very visible character actor); but you don't need to know anything about him to enjoy Key to the Universe. The album is both subtle and blunt, a wise mix of nearly punk-ish lo-fi and sagely commercial instincts. It's a must for anyone who ever wished that Bowie/Ronson had a little more Sex Pistols in 'em, for anyone who wishes Bad Company had a little more Fu Manchu in 'em, and for anyone who wants to hear a great riff'n'rock record that doesn't have a drop of hair metal in it. And if there's a senior citizen Caucasian whose voice has held up better than Michael Des Barres, I haven't heard him.
---

Key to the Universe by Michael Des Barres may be the biggest surprise of the year. Seriously.


---
There's nothing retro about the Des Barres album; it is a thoroughly modern old-school rock album that makes no effort to sound like the past. However, I can't say quite the same for This is the Sonics, the Sonics' first studio album of all-new material in 48 years(!). Great fun but far from essential, This is the Sonics doesn't necessarily add to the story of this remarkable band, though it is a damn nice victory lap. This is a band that needs to be celebrated, and this careening, brutal shot of unrefined garage'n'b pretty much does the trick.
Frantic, overdriven, trashy, rushed, raw, and blissfully on the edge of falling apart, This is the Sonics sound just like, well, the Sonics; and that beautiful sound is so important. The Sonics' sound is a shriek dripping with the DNA of New Orleans rollin' rock and and horny Chicago blues, Huey Piano Smith shot through with eight thousand white volts, a fierce repudiation of the Vaudeville/Tin Pan Alley/Brill Building politesse of the Fabulously Fey Four. In a Candide-like Most Perfect World, American rock and roll would have evolved gracefully and feraly from the place where Bo Diddley, the Collins Kids, Sister Rosetta, the Raiders, Link Wray, Wynonie Harris, and Eddie Cochran left it off circa '62, before the Beatles arrived singing songs made famous in The Music Man. But that didn't happen, though dammit the Sonics tried.
And that beautiful American noise is all here on This is the Sonics. This is arrogant, downhill-speeding/uphill-aspiring rock and roll with roots in the rolling drums of Cosimo Matassa and the crashing chords of the Spanish Castle, recorded with just the right amount of disrespect and preserved faithfully… maybe just a little too faithfully?
Despite the fact that Des Barres' album conjures a pre-punk, pre-protools era when rock was bursting with sex throb and Astroglide riffs, Key to the Universe is a living album, full of the kind of passion and intent you'd get from any 22-year-old trying for a similar effect. Which is to say that the Des Barres album is ageless, whereas the Sonics album, though rather fantastic, is a shined-up display at the history museum, and no matter how loyal it is to the intent and power of this great band, it's still behind glass.
[youtube https://www.youtube.com/watch?v=BIzinr84gGw&w=560&h=315]