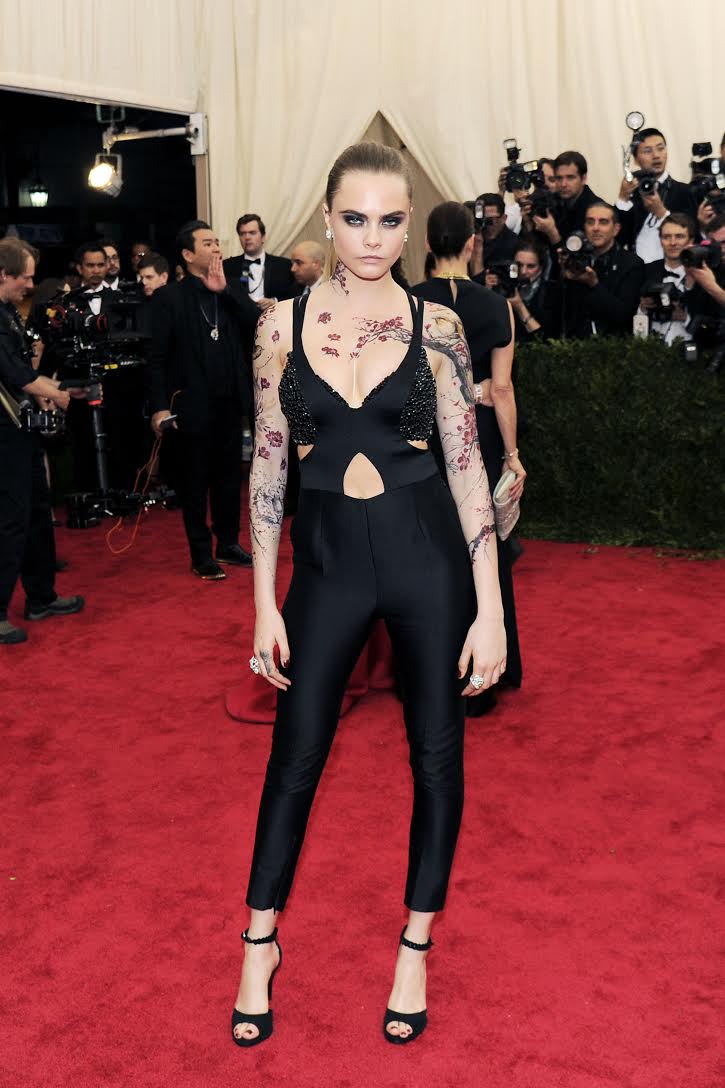 When supermodel Cara Delevingne heard that the theme of this year's Met Gala was China, she turned to celebrity ink master Keith "Bang Bang" McCurdy to transform her body into an Asian-inspired canvas.
Bang Bang didn't falter in his task. He is used to working on high-priced celebrity skin, after all. Over the past few years, he has become a undeniable favorite among A-Listers, leaving his mark on stars like Rihanna, Miley Cyrus, Katy Perry, Selena Gomez, Justin Bieber, Rita Ora and Adele.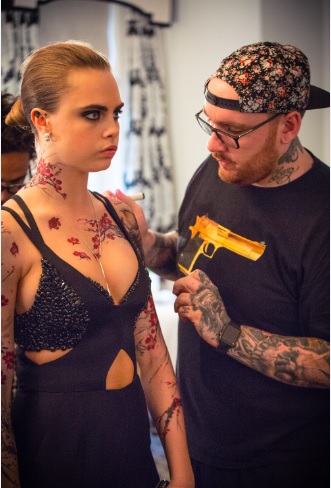 But could he compete with world class designers on the red carpet stage?
The official theme of this year's Costume Institute Benefit Gala at the Metropolitan Museum of Art was "China: Through The Looking Glass." Inspired by the occasion, stars showed up in custom headdresses, handmade capes and other Chinese-inspired couture.
Yet, thanks to a little Bang Bang magic, standing out amongst the other celebrity attendees was none other than the youthful Ms. Delevingne. With a flare of her signature creativity, the supermodel interpreted the theme using her preferred medium of ink— temporary ink, that is!
Not only was Ms. Delevingne's Stella McCartney cutout jumpsuit a knockout, but it created an open canvas for Bang Bang's body art to steal the show. Chinese swallows and cherry blossoms adorned the supermodel's bare skin, wrapping around her arms, chest and neck in traditional Asian painting style.
It was a new kind of feat for the ink master. Bang Bang's career started modestly as a tattoo artist for bikers on the outskirts of a trailer park in Delaware. Now, in just ten years, his art is transforming the red carpet. As of 2014, Bang Bang also owns and operates an eponymous flagship store on Broome St. on the Lower East Side. He even recently won a contract with HarperCollins and has his first book coming out in Nov. 2015, entitled Bang Bang: My Life in Ink.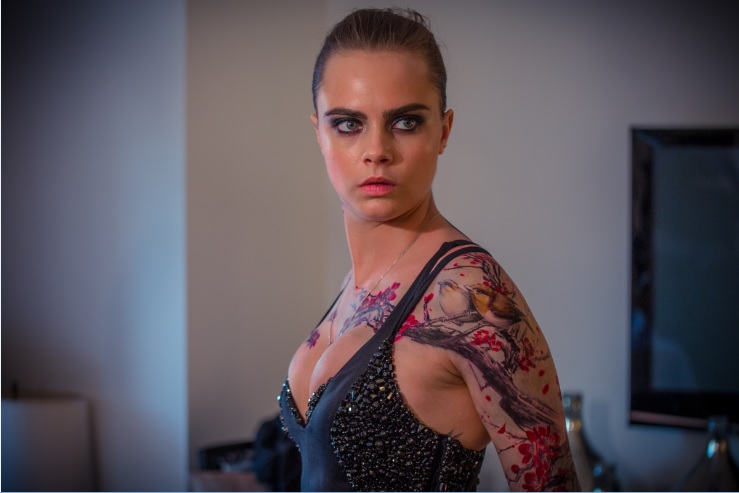 A frequent patron of Bang Bang, Delevingne has more than 12 tattoos by the artist, including a lion's head on her index finger and the word 'BACON' written on the bottom of her foot. Although her latest tattoos are only temporaries, they sure turned heads at this year's gala, showing a particular spark of artistic imagination in the young supermodel.