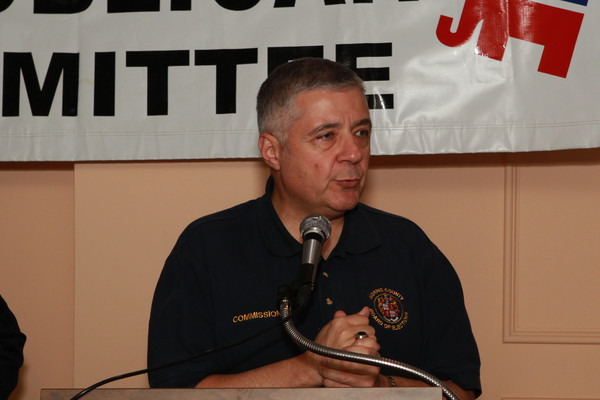 Shaking off the news of the chairman's endorsement this week of their rivals, the Morris County Freeholder slate of John Cesaro, Christine Myers and Angelo Tedesco wants Morris County GOP Chairman John Sette to recuse himself from his position on the Board of Elections before the June 2nd primary.
"Given the fact that Mr. Sette has publicly stated he was backing 'incumbents,' his recent change of heart has proved beyond a reasonable doubt that he lacks the integrity necessary to handle mail-in ballots," said Team Spokesman King Penna. "As such, Sette should immediately recuse himself from the Board of Elections to allow for an untainted election.
"Furthermore, regardless of Sette and Assemblyman Bucco claim that they made their endorsements 'personally' they should both resign their positions with the Morris County GOP," the spokesman added. "Party by-laws clearly state that party officials cannot endorse in a Primary. They do not make a distinction between personally or as a party official. We are hopeful Bucco and Sette will do the right thing and step down from their positions in the Party, and in Sette's case the Elections Commission, immediately."
Sette shot back.
"As county chairman I never give up my first amendment rights," he told PolitickerNJ. "How hypocritical. I was fine when I supported Cesaro now I'm no good?
"Ask King about the Constitution," the chairman added, a reference to Penna getting tossed from a debate two years ago for trying to tape the face-off and invoking his 1st Amendment rights.
"He believed in the Constitution then, but not now?"