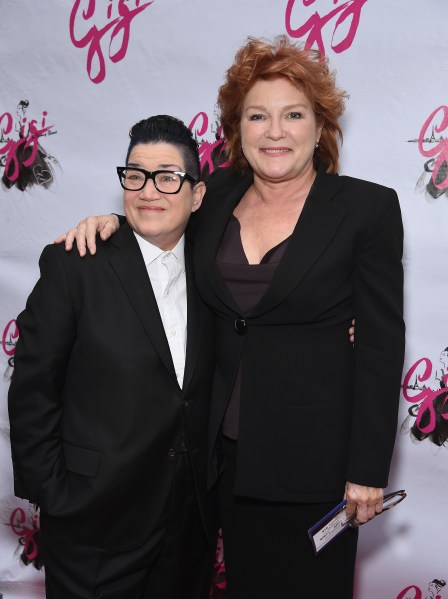 Breaking news: I made Lea DeLaria laugh. I know what you might be thinking: "This isn't breaking news," or, "Lea was probably just being polite, you really don't seem that funny." Or maybe even, "Who is Lea DeLaria?" If the first two thoughts crossed your mind, fair enough. But if you don't know who DeLaria is, we have a problem.
Ms. DeLaria made a name for herself as an openly gay female comic in the nineties, and can currently be seen on Netflix's runaway hit Orange is the New Black as Carrie "Big Boo" Black, who frequently graces the screen with dance moves like this: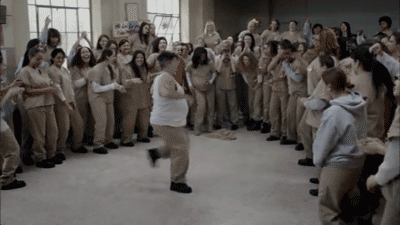 However, her most recent role was host of Designing Women, an awards show held by New York Women in Film & Television at the Scholastic Building in downtown Manhattan. Yesterday's event aimed to recognize the unsung heroes in the film industry—women working as hair, makeup, and costume designers.
Honorees included Francesca Paris, Beverly Jo Pryor, Ann Roth, and the design team for Orange is the New Black.
To be honest, I left the event feeling disheartened. Ms. Roth, an Oscar award winning costume designer, received along with her award an admiring letter from Meryl Streep, with whom she's worked on several films. Pryor has made up some of the most famous faces in Hollywood. And you know the sharp undercut men's hairstyle that launched the shears of a thousand hipsters and the career of Michael Pitt? Yeah, that was Ms. Paris' work on Boardwalk Empire. I mean, Meryl Streep's never wrote me a personalized letter (or even answered all of the ones I write her), and the only award I could have possibly won last night was: Quietest Consumption of an Illicit Power Bar During an Awards Show.
However, I did get the chance to chat with a good number of the Orange is the New Black cast members in attendance. Ms. DeLaria, looking sharp in a perky red bowtie, gave me (along with a pity laugh), some insight into working in New York, noting that she's mostly a New York actress and that she, "Hates LA! Can't stand it."
Ms. DeLaria recalls (less than fondly), "[Guest starring] on just about every sitcom in the nineties that there was."
However, she found her roles limited to "PE teachers and police lieutenants, and the lesbian who inappropriately hits on straight women at every function. That was like my niche in the nineties." New York, by contrast, allows her to, "Do anything. I play lesbians, I play straight girls, I play men, I play old, I play young. I play children!" (Ed Note: currently looking for any photographic evidence of Ms. DeLaria playing a child).
Barbara Rosenblat echoes Ms. DeLaria's sentiments, proclaiming her love for New York. You might not recognize Rosenblat by name, but you will remember her by her favorite one liner: "Always so rude, that one." Rosenblat played Miss Rosa, a cancer stricken prisoner locked up for a bank robbing streak in the eighties. And as for when Ms. Rosenblat received the script and realized she'd be closing season two with a literal bang?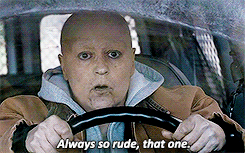 Well, Rosenblat did what anyone would do. "I ran into the bathroom, shut the door, and screamed for five minutes," she said. Sounds about right.
I spotted Kate Mulgrew, who portrays fiery Russian chef Red, noticeably without her purple–red wig and bright lipstick, looking soft and demure with a light orange–blonde hue. Mulgrew had little time to talk (such is the life of celebrities), but allowed me to sneak in a short question. When I asked, "What's your favorite one liner?" and saw Mulgrew's face fall slightly, I realized my misstep. Forcing her to mentally go through two seasons of scripts? Not an easy task.
Without missing a beat, however, Mulgrew's eyes sharpened with a cold intensity, and she said, in a steely Russian tongue, "Get me the chicken."