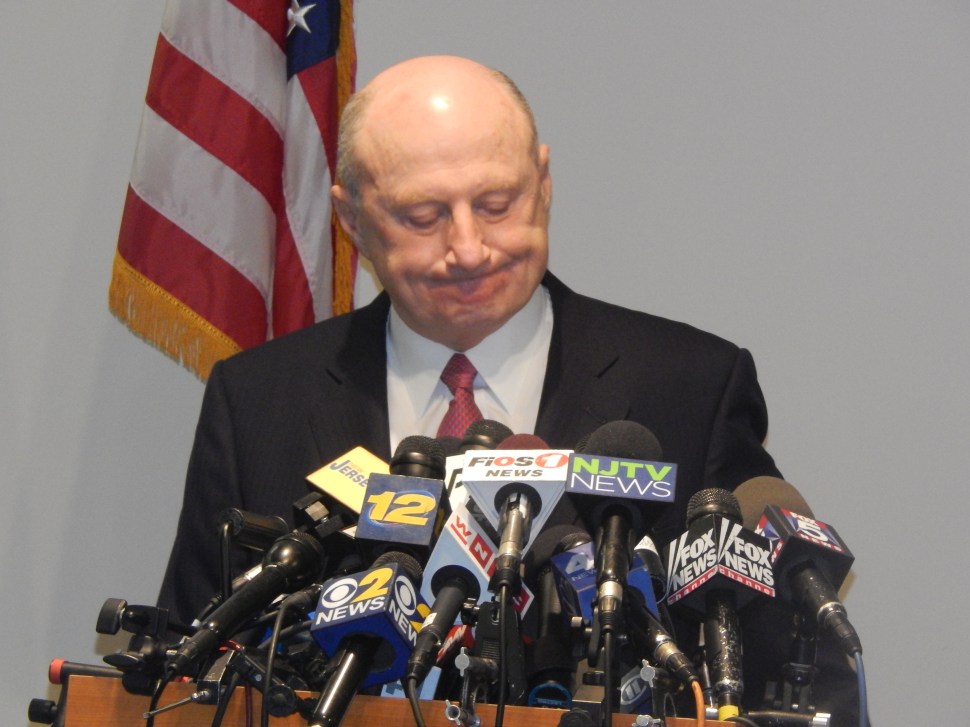 LIVINGSTON – At a crowded press conference late this afternoon, attorney Michael Critchley said his client, former Deputy Chief of Staff Bridget Kelly, is innocent in the face of charges made official earlier today by David Wildstein and a subsequent federal indictment charging Kelly with participating in a George Washington Bridge-closing scheme.
"She did not participate in any illegal activity,' said Critchley, describing Wildstein's testimony as a "theory based upon one person's interpretation. He's interpreting documents out of context. He's cherry picking certain things. There are glaring omissions."
Speaking in a suburban corporate office complex here with TV sound trucks cramming the parking lot outside, Critchley refused to get into details, maintaining that the "truth will come out" at trial. Kelly was present at her attorney's side, but read only a prepared statement, allowing her attorney to speak for her during a question and answer session with reporters.
"I am not guilty of the crimes for which I was accused. I look forward to sharing the truth," she said. "It is an absurd thought to believe that a member of the governor's staff could close the George Washington Bridge."
After the press conference, the indicted former deputy chief for Governor Chris Christie departed briskly with Critchley.
The defense attorney in his public comments questioned the basis of Wildstein's theory itself, which is that the latter, Baroni, and Crtichley's client huddled up to hatch the Bridgegate scheme as an act of political retribution. "If there was a request for an endorsement, it wasn't made of [Fort Lee Mayor Mark] Sokolich," said the attorney.
A reporter asked Critchley if the real story will come out when a federal judge hears the case. "I think the answer to that question is yes," he said.
"She will be found innocent," he added. "When this trial is over, she will go home to her four children and go on with her life."