A weakened Newark City Council President Mildred Crump hung on to her throne today while the council voted to make Amador the vice president of the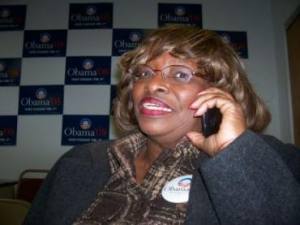 governing body, a move Crump initially resisted as she insisted on lone dominance.
Although weakened, Crump remained in power after Newark Mayor Ras Baraka de-fused an original effort by Councilwoman Gayle Chaneyfield Jenkins to knock Crump off her perch.
A source close to the action said Baraka was forced to expend political capital to save Crump and that the end result of Amador's ascent to VP indicates an increasing independent streak by the council when it comes to the mayor and likely more difficulty going forward for Baraka to get five solid majority council votes.
Also today, the council recommended to Gov. Chris Christie that Councilman Joe McCallum be appointed to the North Jersey District Water Supply Commission, and that Councilman Luis Quintana be named to the Passaic Valley Sewage Commission.
Baraka had previously recommended Crump for the position.
Although still council president, Crump looked frazzled after having resisted the idea of having a vice president. She was also not happy that the Council recommended Quintana for the Passaic Valley.