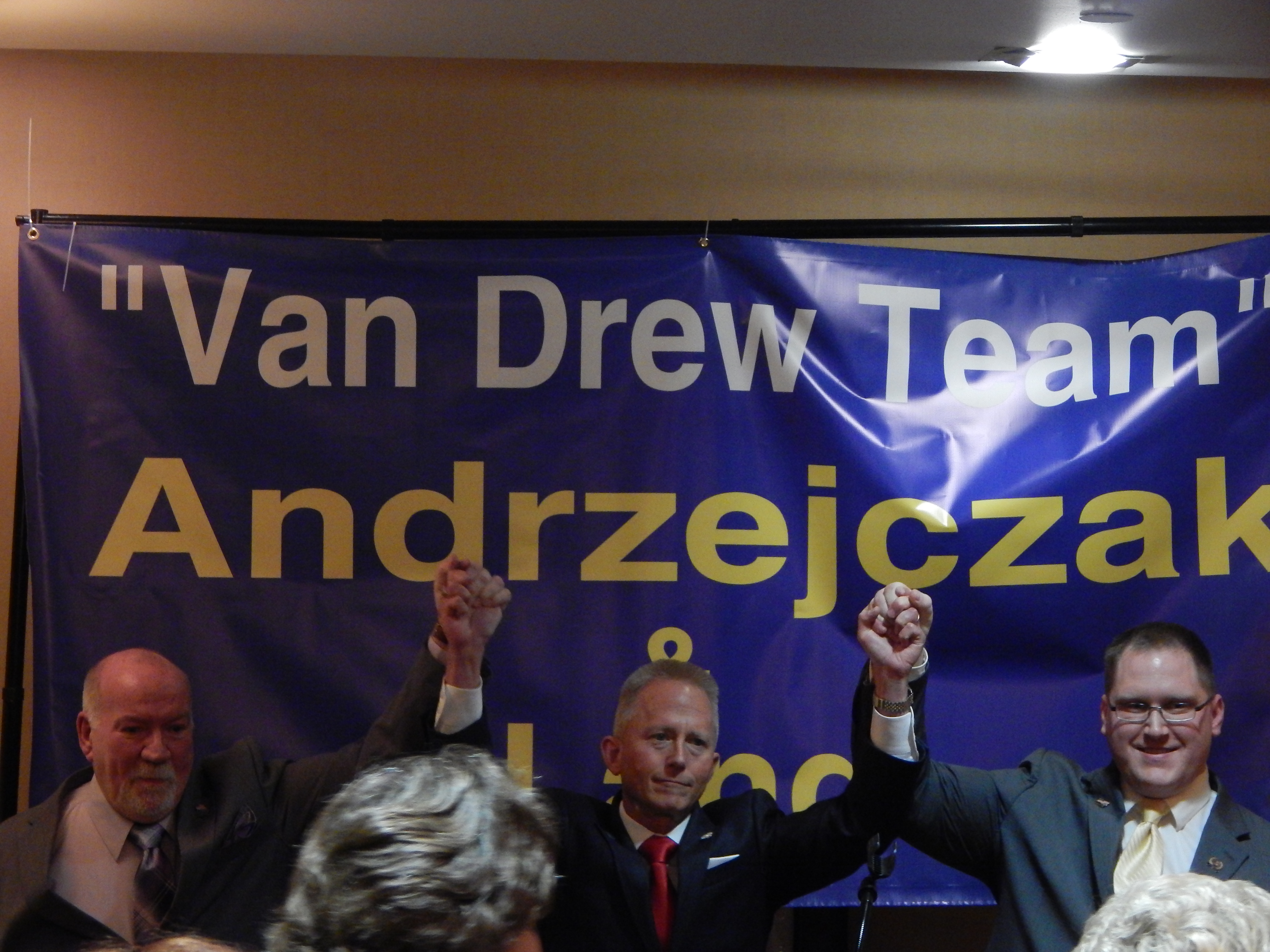 State Senator Jeff Van Drew (D-1) is being seriously pursued by the national Democratic Congressional Campaign Committee (DCCC) to run against incumbent Republican Congressman Frank LoBiondo (R-2), a national Democratic source based in Washington, D.C. has told PolitickerNJ.
"The DCCC is actively recruiting Jeff Van Drew to run against Frank LoBiondo," the Democratic source said, "Staff from the DCCC met with Van Drew in his [legislative] district in New Jersey."
LoBiondo, who has represented New Jersey's Second Congressional District since 1995, decisively defeated his Democratic challenger, Bill Hughes, Jr., by a wide 61 percent to 37 percent margin in 2014. Hughes, Jr. is the son of respected former U.S. Rep. Bill Hughes, who held the CD 2 seat for 20 years. But several Democratic county chairs in the South Jersey-based Congressional district held back from endorsing Hughes, Jr. until after Van Drew publicly declared that he would not run for Congress.
"If LoBiondo retired, the field in South Jersey might clear for Van Drew," said a South Jersey Democratic operative. "The question is if Van Drew is serious about running."
The D.C.-based Democratic source added that Democratic President Barack Obama won New Jersey's Second Congressional District with more 54 percent of the vote in 2012.
"LoBiondo had weak fundraising so far this year," the national Democratic source said. "He raised only $77,000 in the first quarter of 2015."
Van Drew, confirming that he has met with DCCC staff, told PolitickerNJ that he is flattered by the national party attention, but is still focused on local races.
'"I'm focusing on the assembly race," Van Drew told PolitickerNJ. "I'm honored they would consider me, but right now I'm focused on the business at hand."
Drew is backing the reelection of his Democratic teammate in the First Legislative District, state Assemblyman Bob Andrzejczak (D-1). The district, along with the Second Legislative District and the 38th Legislative District, are considered to be the most competitive in the 2015 New Jersey Assembly election cycle. Andrzejczak is viewed as a potential successor to Van Drew if the incumbent state Senator, in his current office since 2008, chooses not to run again.