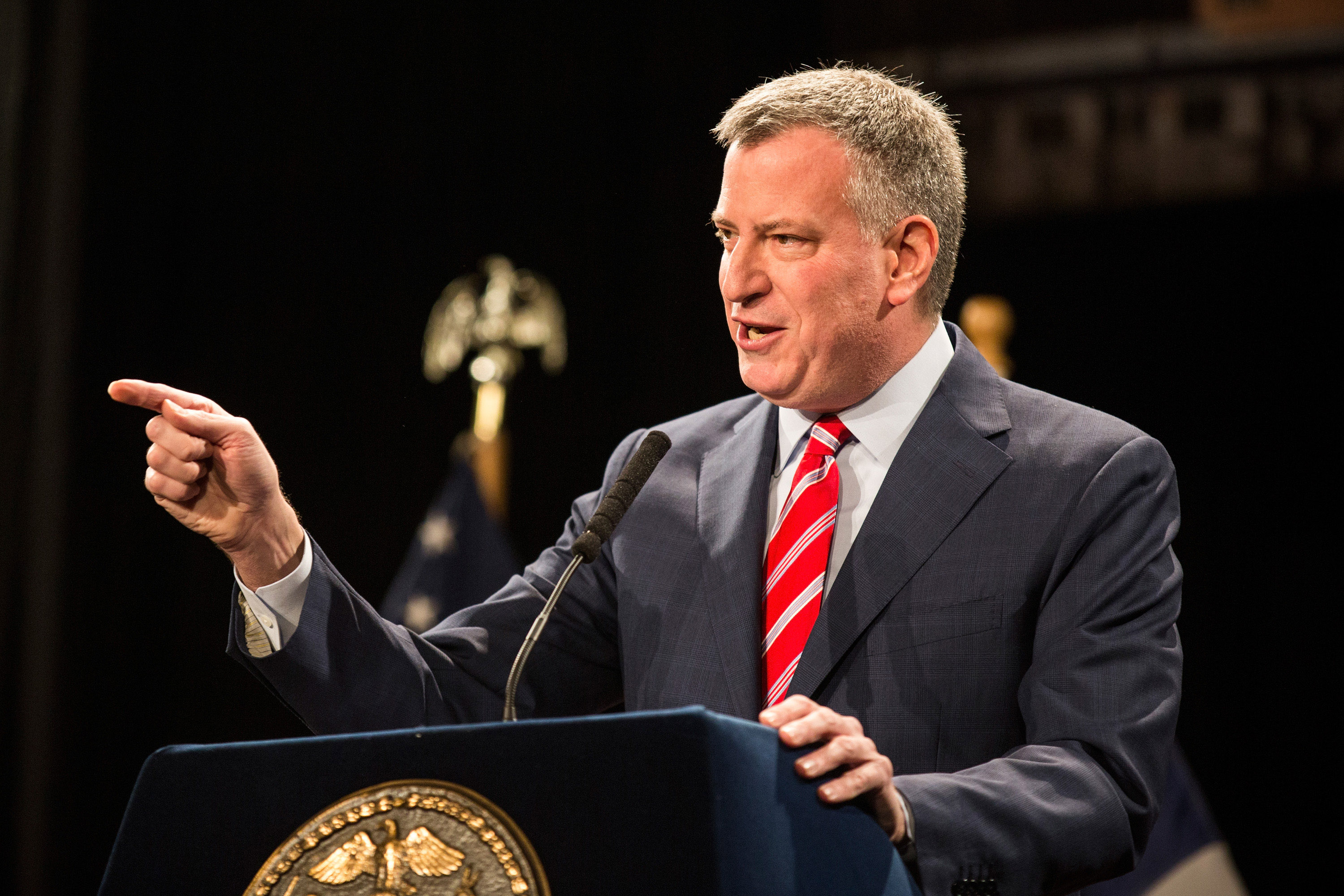 A day after Los Angeles lifted its minimum wage to $15-an-hour and hours before fast food workers will rally for the same wage here in New York, Mayor Bill de Blasio called the figure an "organic minimum" that arose from grassroots movements.
"It is an organic minimum—at a minimum, we'd like to see a lot of people do better, but I think what's happening is there's been a grassroots effort to demand that we reconceptualize what minimum wage is, and actually think about the cost that families face today," Mr. de Blasio said in an interview on CBS This Morning. "And I think that effort has led a lot of governments and a lot of private companies to change their policies."
Mr. de Blasio has been pushing for a minimum wage hike to $13 in New York City next year that would be indexed to inflation and cost of living, making it likely to hit $15 in 2019. Gov. Andrew Cuomo, meanwhile, has gotten behind several varying minimum wage increase proposals, most recently asking the state legislature to increase the wage to $10.50 statewide and $11.50 in New York, something the GOP-controlled Senate has declined to do. In an effort to work around the legislature, Mr. Cuomo recently established a state Wage Board to investigate whether fast food workers, who have been pushing for a $15-an-hour minimum wage, are currently being underpaid. That board will meet today and activists and fast food workers will rally for pay on par with Los Angeles' new law.
The mayor was emphatic of his support for the $15-an-hour rate this morning.
"Think about it this way: we all used to think of minimum wage as a wage you can live on. Today in New York City and many other parts of the country, a wage level under $9-an-hour as a minimum, no one actually thinks a family could live on that with one bread-winner, even with two," Mr. de Blasio said.
Mr. de Blasio, joining CBS in the new observatory at One World Trade Center, also fielded questions about his national progressive agenda and his decision to not endorse Secretary of State Hillary Clinton's bid for president. CBS host Gayle King asked whether the Clinton camp ought to feel "bruised and betrayed" by Mr. de Blasio's decision.
"No, they shouldn't," Mr. de Blasio, who ran Ms. Clinton's 2000 Senate bid, said. "I think the world of her and I think actually her history is a very progressive one."
Mr. de Blasio praised her work on healthcare reform and recent speeches on criminal justice and immigration but said, yet again, he wanted to hear a "vision" from her on income inequality.
"I think it is normal, and by the way, I would say this about any candidate—in this time we're in, we actually need to hear a specific vision for change," Mr. de Blasio said.