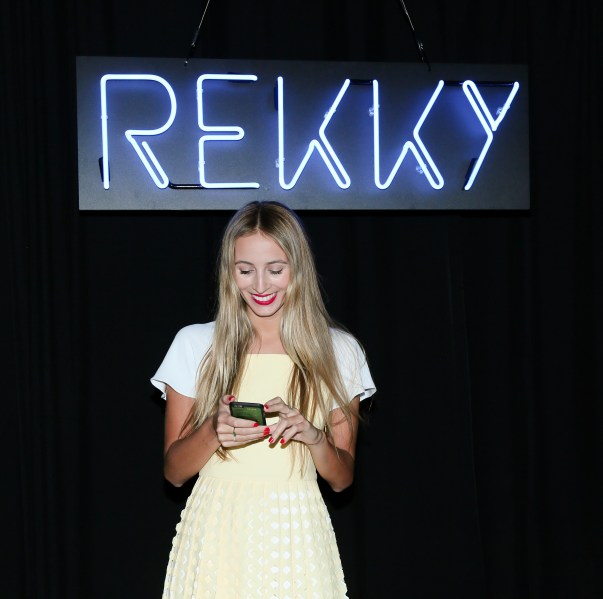 The longstanding conundrum of finding a dinner spot that's both relevant and reliable seems like it would be one of the past in today's Yelp and Foursquare inundated society. There are plenty of recommendations to find, but very few to actually trust. Luckily, that nightmare is now nearly over, thanks to Rekky, a new app that promises to streamline the process of discovering and keeping track of the hottest restaurants of the moment.
Founded by Muhammad Saigol, this tool is the result of the personal struggle he felt when trying to find the next great spot. "I like to go to places where I might see someone I know. New York can feel like an anonymous place, and going to a venue where you know your friends could be at makes it feel more like a community," he explained to The Observer. "I wanted to create a platform that would pool all your trusted resources –friends and tastemakers alike – into one simple interface with honest visuals and a map."
And getting acclimated with the app is really simple. By grabbing restaurant check-ins from Instagram, Facebook (META), and Foursquare, Rekky places these recommendations on a map interface for users to peruse through. There's also a "Discover" tab to find new followers or top cities, in addition to a "List" tab with premade dossiers, like "Drink Your Oysters" and "Brunch on the Lighter Side." You can also scroll through your past activity, allowing each user to easily find the coordinates and contact info for places that they've already visited.
In order to attract their target market of movers and shakers, Rekky tapped a list of influencers to kick off the app. Among the likes of Danielle and Laura Kosann of The New Potato, chef Camille Becerra, and Leigh Lezark and Geordon Nicol of The Misshapes, is DJ Harley Viera Newton. Not only did she provide the tunes for Rekky's launch party on May 13th, but she's an actual user of the app. "For me it's been really helpful as a nudge to try restaurants and bars I've wondered about but never actually tried. I'll walk by places and think – I wonder 'Is that any good?'" she told us.
The globetrotting DJ also gave us a sneak peek at some of her go-to international spots, which include Caviar Kaspia in Paris, The Wolseley in London, Afuri Ramen in Tokyo, Joe's Stone Crab in Miami, Locanda Veneta in Los Angeles, and Hotel Fasano in Rio. And while Viera Newton plans on putting this app to the test when she jets off to Moscow this week, she also noted that the latest spot in New York she's discovered through the app is the Soho restaurant Charlie Bird.
After playing around with the app, we had only one gripe: you can't manually add a hot spot to your feed. That means each recommendation must be mentioned or tagged on social media in order to make it on the Rekky stream. But Saigol promises he's working on that by testing a mechanism that will allow users to bypass a social post. "Stay tuned!" He teased.