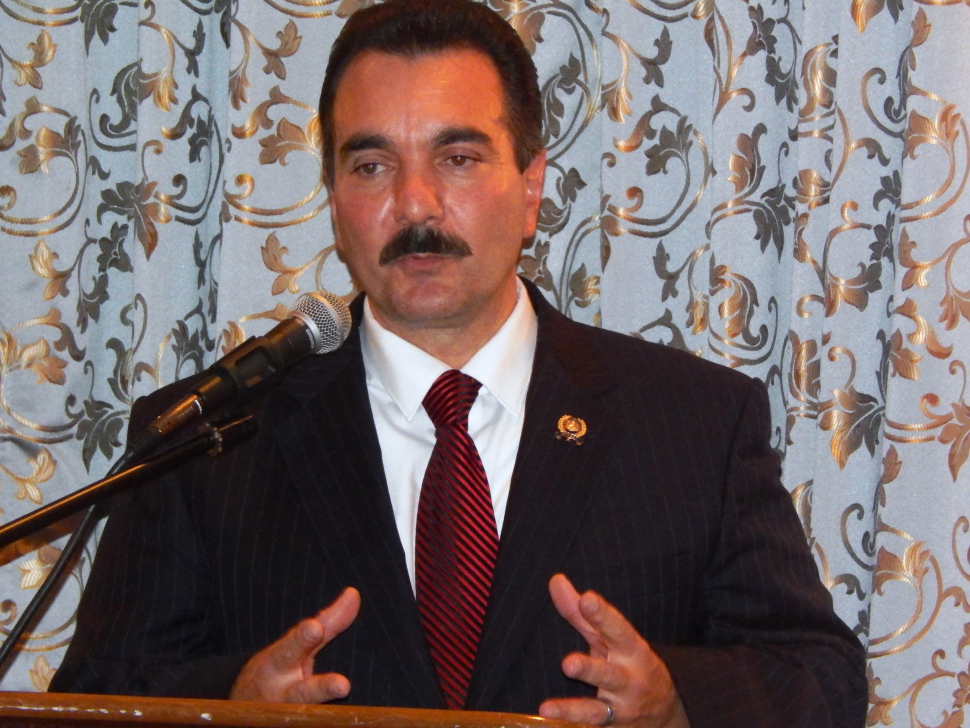 Insiders say three of the 40 districts are competitive in a general election, maybe fewer than that in the primary season, and yet that hasn't stopped the raising of cash for this campaign cycle by candidates, according to the state Election Law Enforcement Commission.
Candidates for the state Assembly have raised $11.5 million, spent $6.2 million and have set aside $5.2 million for the June 2 primary election, ELEC reports this morning, citing campaign finance activity since the last election in November 2013 up until 29 days before the current primary.
A comparison to three previous election cycles shows this year's combined cash reserve of $5.2 million is the highest since 2009, when the total was slightly larger if adjusted for inflation.
Campaign Finance Activity by State Assembly Candidates Up Until 29 Days before Primary Election Year Raised Spent Cash-on-Hand Elections:
2009 $10,297,502 $5,454,703 $4,828,749* Governor, Assembly
2011 $11,070,681 $6,551,696 $4,537,642 Senate, Assembly
2013 $10,122,149 $5,995,636 $4,252,515 Governor, Senate, Assembly
2015 $11,476,533 $6,200,601 $5,219,743 Assembly
*$5.329 million adjusted for inflation.
Jeff Brindle, ELEC's Executive Director, said fundraising, spending and cash reserves have not varied dramatically for the past four Assembly campaigns. Democrats, who currently hold a 48 to 32 margin, have controlled the majority since 2001.
"Most legislative districts are not highly competitive," Brindle said. "Therefore, in most districts, incumbents don't have to spend a lot of money to win reelection. There is not much pressure for heavy spending."
With Democrats holding a comfortable majority, they are finding it easier to raise money.
Party Breakdown of Assembly Campaign Finance Activity
Party Raised Spent Cash-on-Hand
Democrats $ 7,669,632 $4,295,592 $3,319,514
Republicans $ 3,806,900 $1,905,009 $1,900,228
Both Parties $11,476,533 $6,200,601 $5,219,743
Historically, incumbents usually have enjoyed a heavy advantage over challengers in most districts. Current numbers bear out this trend.
Breakdown of Assembly Campaign Finance:
Activity Incumbents Versus Challengers
Party Raised Spent Cash-on-Hand
Incumbents $10,928,997 $5,929,690 $4,950,281
Challengers $ 547,535 $ 270,911 $ 269,462
Both Parties $11,476,533 $6,200,601 $5,219,743
In seven elections from 1999 to 2011, an average of 97 percent of Assembly incumbents won reelection.
Among the top 10 Assembly members ranked by their cash reserves, six are Democrats and four are
Republicans. All are incumbents.
Top Ten Assembly Candidates
Ranked by Cash-on-Hand
Candidate Cash-on-Hand Party District
Assembly Speaker Vincent Prieto $548,737 D 32
Assemblyman Chris Brown $352,364 R 2
Assemblyman Joseph Egan $274,263 D 17
Assembly Minority Leader Jon Bramnick $269,774 R 21
Assembly Majority Leader Louis Greenwald $225,941 D 6
Assemblyman Gerald Green $209,692 D 22
Assemblyman Gary Schaer $163,531 D 36
Assemblyman Troy Singleton $162,484 D 7
Assemblyman Scott Rumana $157,969 R 40
Assemblyman Jay Webber $141,272 R 26
Brindle said that because of the lack of competitiveness in the primary, there has not been spending by independent special interest groups so far on Assembly campaigns.
A record $10.5 million was spent on legislative campaigns in 2013 when the governor's seat and all 120 legislative seats were open for reelection.
Brindle said outside groups may focus on a handful of targeted districts this fall. They include Districts 1, 2 and 38.
"We expect overall independent spending to be much more subdued than in 2013. It could be closer to the $1.8 million spent by these committees in legislative districts in 2011," he said.
Brindle said the likely dropoff also reflects the fact that there are no gubernatorial or state Senate elections this year. The numbers in this report should be considered preliminary. The analysis is based on legislative fundraising reports received by noon May 5, 2015.