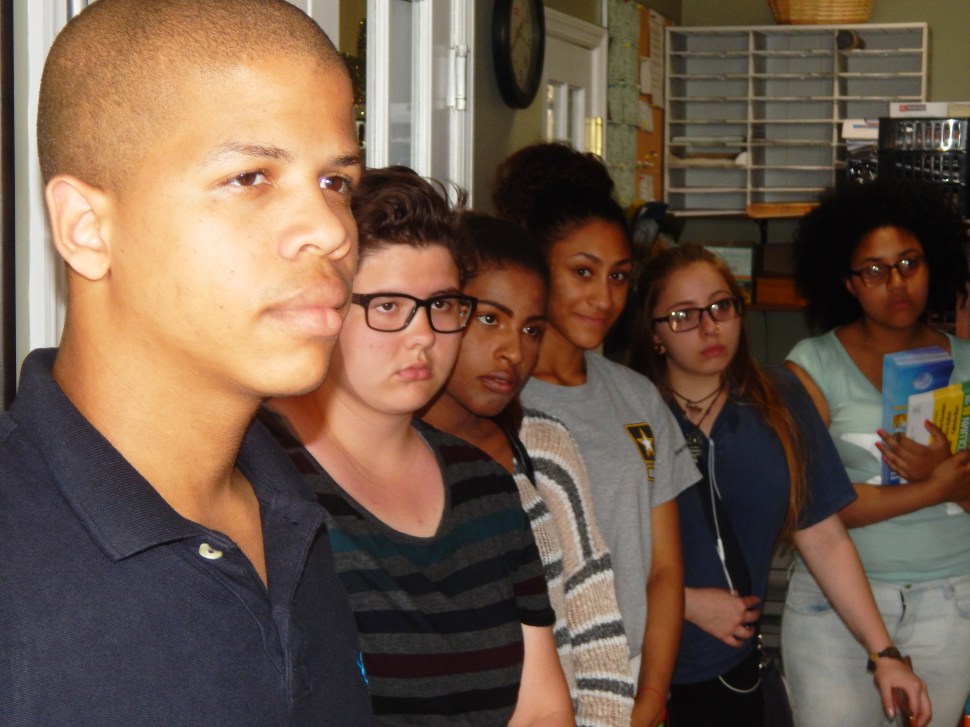 BRIDGEWATER – For most, it was one of those election cycles where the irritability of stagnation could be justified by future imagined scintillating encounters, the lack of heroic implication at present soothed by the potential for coming conquest. The extension of a political career today by a refusal to take a stand and reliance on a pre-set map could abide with the titillation presented by Gov. Chris Christie's departure and numerous prospective legislative retirements and what that meant in terms of a likely shakeup.
So seemed the overriding atmosphere two days before 2015 Primary Election Day.
But there were pockets, as there are always are in New Jersey, of rivalry the larger trend would not subdue. Leave it to Elizabeth, that dock-front spill-zone of bulldozed humanity, heavy lately on Colombian accents but eternally – seemingly – tinged with immigrant overtones from everywhere, and a hardcore animated Cuban core – to provide a stage for this cycle's signal story lines.
Some angles to consider Tuesday…
1. The City of Elizabeth always insisted on a fist fight come Democratic Primary time, and late money by realtors backing incumbent Assemblywoman Annette Quijano (D-2) and Assemblyman Jamel Holley (D-20) hinted at a still volatile terrain, despite state Senator Ray Lesniak's (D-20) four-year effort to maroon the Elizabeth Board of Education in a narrative of skullduggery and thuggery.
Holley looked like the future as conceived by Lesniak.
But the Board of Ed put forward longtime member Tony Monteiro, the loyal right arm of Rafael Fajardo, who came out of a hospital bed post heart surgery to lend pre-Election Day GOTV heft to Monteiro. Tuesday would tell if the Board of Ed machine still had a pulse after the cannonading in the courts by Lesniak and his allies. It would also determine the extent to which Lesniak's two prime proteges and their Elizabeth-based band of allies affiliated with Mayor Chris Bollwage could win elections even without the ballot presence of Sheriff Joe Cryan (D-20).
Although Lesniak would roar back with a reformulated game plan in 2013, Cryan bailed out the team in 2011.
While it's still unsettled, a gubernatorial election in 2017 could put the sheriff on the opposing side of Lesniak and the LD20 incumbents. The failure of Fanwood Mayor Colleen Mahr (a Cryan ally) to land an LD22 Assembly seat hinted at potential behind-the-scenes strife. Lesniak could follow through with stated plans to run for governor himself, or support Senate President Steve Sweeney (D-3), while Cryan could cut toward Jersey City Mayor Steven Fulop. Again, it's volatile, but it's conceivable that Fajardo and Monteiro are using this election as an audition for Cryan's affections. Cryan, it should be noted, remains close to Quijano, his former running mate.
2. Morris County features a Republican Freeholder Primary between the Krickus-Scapicchio-Smith Team and the Cesaro-Tedesco-Myers Team. The considerable labor money behind Cesaro  in addition to regional advantages Cesaro enjoys as a consequence of living in Parsippany, make this a difficult lift for his former running mates turned antagonists and Smith, a Denville councilwoman. Morris County Republican Chairman John Sette, however, is convinced that Cesaro's path to reelection – which includes the influence of Democratic Party-affiliated political action committees – will backfire on the incumbent.
A Republican source confirmed the battleground status of this contest, noting that a PAC or PACs looking to buy a countywide election could do worse from a strategic standpoint than go after Morris County, where there is no line and where the county organization headed by Sette wields little comparative power. "They'll start here and in five to ten years go after [Burlington County GOP Chairman Bill] Layton and [Ocean County GOP Chairman George] Gilmore." An agitated Sette was heard to remark as this contest headed toward Tuesday, "I'm 68 years old. I don't need a heart attack over this."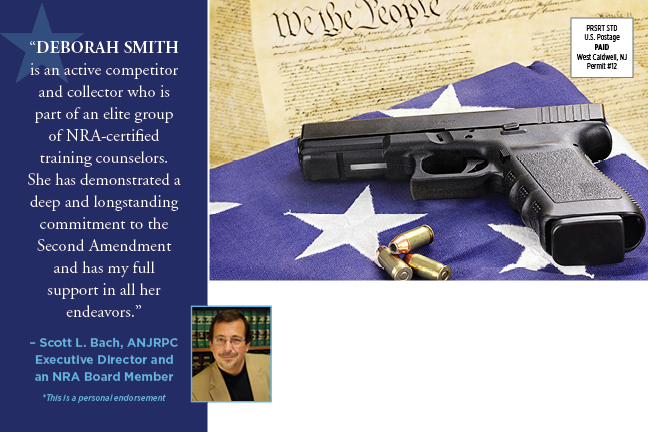 3. The Roselle Mayor's Race. Christine Dansereau has the support and organizational muscle of her ally, Assemblyman (and former Mayor) Jamel Holley. But former Councilwoman Cecilia Dallas Ricks told veteran Newark operative Pablo Fonseca to leave the warpaint on after his May victory in the nonpartisan West New York race. Fonseca complied, savaging Dansereau with a late mailer reminding voters of her former Republican Party affiliation in a late hitting mailer. If Lesniak runs for governor in 2017 as he says he will, Holley could conceivably run for senator. He improves his chances of getting the organization's attention if he can help Dansereau secure the hometown win.
"It is telling that the only thing the opposition can conjure up about Christine is past party affiliation," said Michael Makarski, spokesman for the Holley-Quijano-Dansereau Team, when PolitickerNJ asked him about the Ricks attack mailer.
"This is a desperate last minute attempt to distract voters & they will have to do a lot better than that to change the minds of staunch supporters of all the Column A candidates," he added. "Christine has a stellar record as a Councilwoman standing up for Roselle residents & is ready to build on the vision for moving the Borough forward that established during the Holley Administration. She has the full support of Jamel Holley and Union County Democratic Organization, and the opposition simply cannot compete with that."
4. The Dover Mayor's Race. It's a Democratic Primary pitting incumbent Mayor Jim Dodd against Police Chief Harold "Butch" Valentine. A member of UA Pipefitters Local 274 endorsed by the New Jersey State AFL-CIO, Dodd has been in office since 1997, first as a 4th Ward Alderman. In 2006 he took the reins as mayor. Valentine assembled a team of former Democratic aldermen to challenge the machine: Frank Poolas (1st Ward) – Mike Ryan (2nd Ward) – Patrick Fahy (3rd Ward) and Dominic Timpanic (4th Ward). Poolas and Timpani were former allies of Dodd and broke ranks from him after the Bibi Stewart-Garvin case. Valentine allies are trying to gain traction int he race by linking the sitting mayor to Republican Gov. Christie (see below).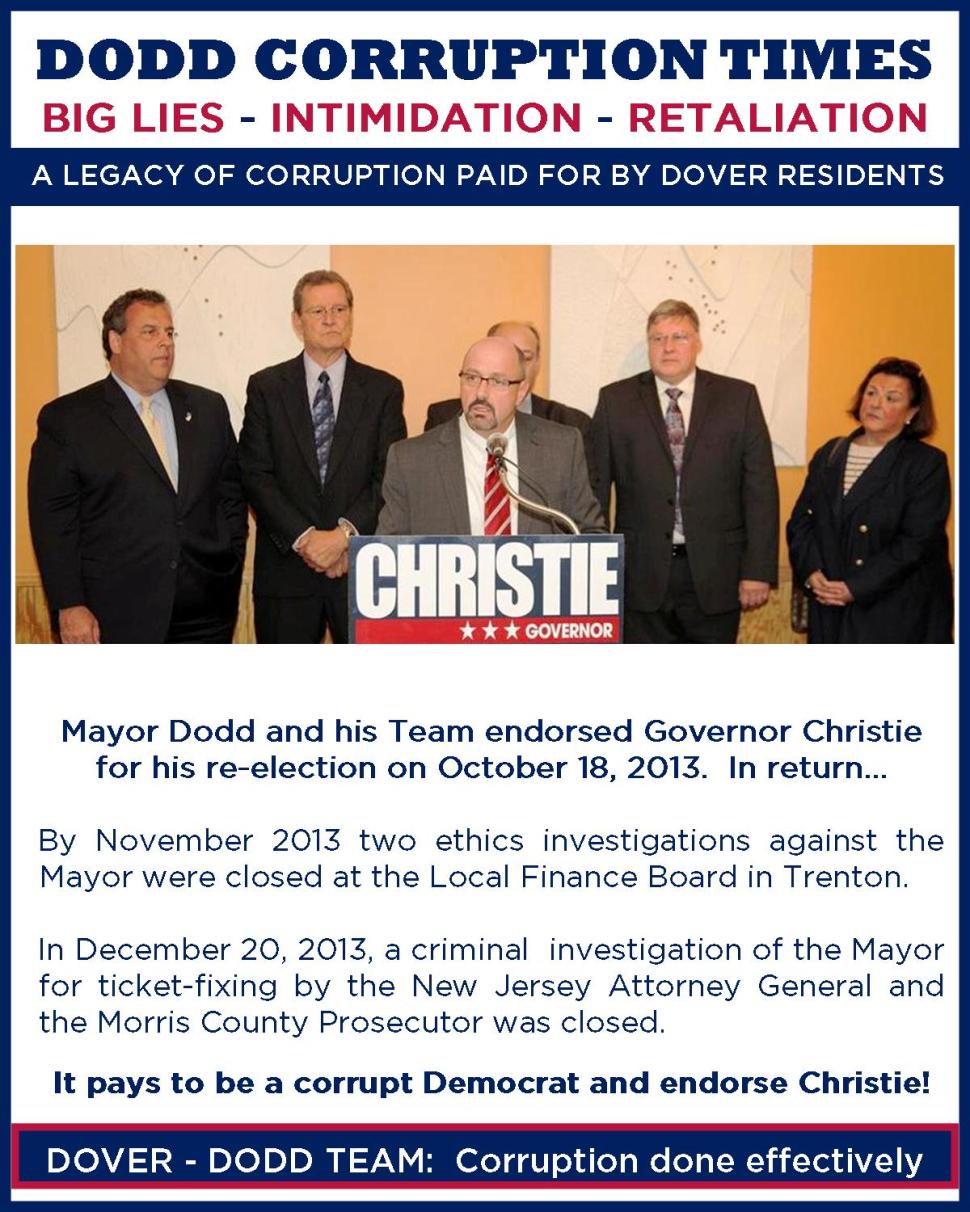 5. Another Republican Race, another Tale of PAC Influence by a D.C.-based Democratic Party-affiliated PAC. Luciano "Lou" Signorino, a Steve Lonegan ally in the 2009 gubernatorial contest, now apparently has the support for his West Milford mayoral candidacy of former Passaic County GOP Chairman Peter Murphy, a close ally of Passaic County Clerk Kristin Corrado (see below). Signorino is running against local GOP establishment-backed Mike Ramaglia.
Of course, the race has turned decidedly sour in the closing days. Signorino missed his campaign report filing deadline and
appears to have violated state Alcohol Beverage Control laws when he served liquor at a March 14 campaign fundraiser at a venue that does not have a license to allow alcohol to be served on the premises, according to local GOP Chairman Dan Jurkovic.
"These revelation highlight the concerns that many of us have had all along about the candidacies of Wagner and Signorino," said Jurkovic. "They don't seem to have any problem pushing the envelope on ethics and could be an embarrassment to the Republican Party if they were representing the GOP in the fall elections."
In response, Signorino cited what he says voters should see as a dangerous intervention on the side of his opponents, denouncing Ramaglia for forming an alliance with the liberal Democratic SuperPAC "New Jersey's Future First", a Washington, DC based outfit.
"For the Ramaglia candidates to put a flier in the mail claiming they are the 'real Republicans' one day, and the very next day have Democratic SuperPAC fliers landing on their behalf, is exactly the sort of hypocrisy that people despise politicians for," claimed Council candidate Tim Wagner, Signorino's ally.
"My opponent seems determined to try his hardest to buy this election. He has spent over $30,000 on his campaign so far, including thousands in organized labor donations, but taking support from a liberal super PAC based in Washington, DC is a new low I never imagined we'd see here in West Milford," Signorino added.
6.. Plainfield. Local Party Chairman (and Union County Party Chairman and Assemblyman) Jerry Green wants to severely discipline Mayor Adrian Mapp by stymieing the mayor's efforts to seize control of the local Democratic Committee. Just as in Elizabeth, there are gubernatorial 2017 implications, as Mapp strives to demonstrate Green home base weakness and open up the opportunity for a challenger to whomever Green backs for governor.
7. The Hillside fight for control of the local county committee features three lines. The first is occupied by former Union County Democratic Chair Charlotte.Defillipo. This is the old guard, which has line A and cash advantages. The second – the Saxton line – has tentacles connected to Lesniak but – one source insisted – is not providing sufficient money. The last features a team put up by veteran Democratic Party operative Anthony Salters, a new guard operation with minimal fundraising but good organization. A low turnout election coupled with predicted thunderstorms through Tuesday will monkey wrench 11th hour campaigning and even further threaten voter turnout. No Star power at the top-creates a toss up scenario despite Line A advantage for DeFilippo, one source insisted.