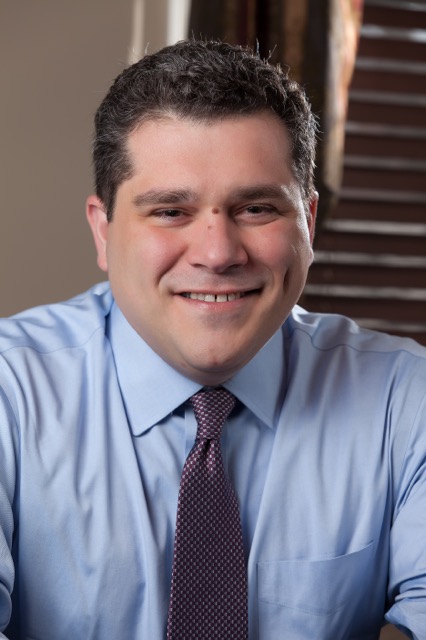 BAYONNE – Former Hudson County freeholder Neil Carroll endorsed 31st Legislative District Assembly candidate Nicholas Chiaravalloti on Tuesday, saying New Jersey needs new leaders in Trenton.
"Nicholas Chiaravalloti represents everything I look for in a public servant," said Carroll in a written statement. "Smart, hardworking, passionate about community, and a bold leader. This is why he has my full support."
Carroll, a World War Two veteran, served on the Hudson County Board of Freeholders from 1997 to 1999, worked as a former executive director and campaign manager of the Hudson County Democratic Organization (HCDO) and served as deputy political director of the Jim Florio for Governor Committee. In 1990, Florio named Carroll as chairman and executive director of the Governor's Council on Physical Fitness and Sports.
"With all of the challenges state government is facing today, we need real leaders, with real ideas, who want to do more for the people they represent," added Carroll, who also endorsed Chiaravalloti's LD 31 Assembly running mate Angela McKnight and Hudson County Executive Tom DeGise in the upcoming June 2 primary. "Nicholas is one such leader. I know Nicholas and I know he has the integrity and passion to fight for Bayonne and Jersey City."
"I've known Neil Carroll my entire adult life," said Chiaravalloti, of Bayonne. "His voice in this process is very important, and I'm truly honored and humbled to have his support. He continues to be a vocal advocate for Bayonne and Jersey City."
If there is any truth to the late U.S. Speaker of the House Tip O'Neill's adage that "All politics is local," that saying could be adjusted to hyperlocal in Bayonne.
Carroll is the father-in-law of former Bayonne Mark Smith. Smith, the former HCDO chairman, was defeated in last year's Bayonne mayoral election by current Mayor Jimmy Davis, a Chiaravalloti ally. Smith has remained silent about Chiaravalloti's candidacy, while incumbent state Assemblyman Jason O'Donnell (D-31), a Smith ally, said that he would focus on local Bayonne issues when he declared that he would not seek reelection, hinting at a potential 2018 Bayonne mayoral race run against Davis.
The HCDO-backed duo of Chiaravalloti and McKnight, of Jersey City, are up against the team of Bruce Alston, of Jersey City, and Washington Flores, of Bayonne, among others in the June 2 primary. Hudson County political observers have noted that Alston could be banking on lingering divisions in Bayonne to secure an Assembly seat while he and McKnight monopolize the African-American vote in Jersey City in what could be a low voter turnout election.