In 1975, New York City's subway cars were the canvas of choice for artist Lee Quinones, aka LEE, and his work could be seen all over town. Now, almost 40 years later, the artist is taking a look back at his beginnings with a pop-up show of his first drawings at Nicole Klagsbrun's Lower East Side gallery, on view through June 7. The show is a mix of old and new, featuring never before shown sketches for the subway murals that helped earn him a spot in history as one of the leading figures of contemporary street art, a brand new painting, and 10 recent drawings.
Mr. Quinones' early graffiti work caught the eye of the art world, and lead him to shows like the seminal "Times Square Show" in 1980, exhibitions at the New Museum, MoMA, and Documenta in Kassel, Germany, as well Gladstone Gallery, Galerie Rudolf Zwirner, and Lisson Gallery. And of course, you may recognize him if you've seen Charlie Ahearn's 1983 film Wild Style.
In the early drawings, some as long as 45-inches across, Mr. Quinones' inspiration came via New York's struggling economy, Vietnam-era politics, and comics and cartoons.
"I was highly inspired by the comics of Jack Kirby and Stan Lee, and the advertisements of the time. There was comfort in the fantasy of it," Mr. Quinones told the Observer by phone, while working in his studio. "Art is a huge part of social maintenance, it's the true word on the street."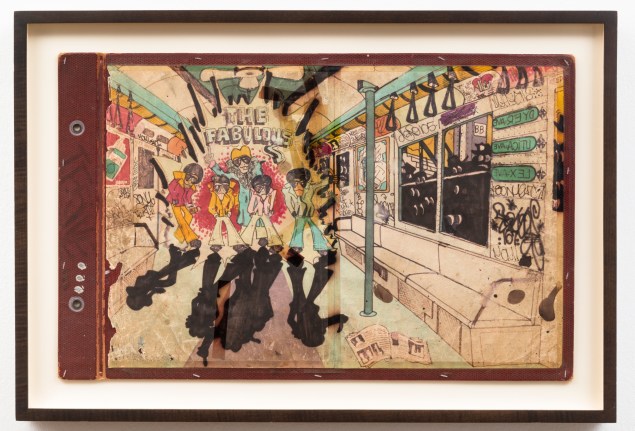 In Hagar the Horrible (1978), a drawing done in marker and spray paint which became a full scale subway car mural on the 2 train line later that year, a band of warriors stumble upon a tombstone for the artist, inscribed with the word "Loner." A bright red and orange sunset fills the background, a flood of rainbow colors pour across the page, and a hand emerges from the grave.
"The old work is very dark, young, and heroic—there was a sense of urgency about the time. I was being very sarcastic with my work. And they're also very wild and colorful," he explained.

Jesus Christ: Superstar (1977) a blueprint for two separate murals juxtaposes the silhouettes of Vietnam soldiers, factory towers, and warheads, with a candy-colored pastoral landscape. Christ appears in the center, the phrase "Forgive Them" above his head, and he's flanked with the text "Earth is Hell," and "Heaven is Life."
Today, the style he once borrowed and appropriated has become synonymous with mainstream pop culture. "Ironically the corporate sector now is influenced by our work," he said. "Pop culture, as hip and swanky as it can be, has a slow pace for catching up on itself. It takes time for things to be digested. I always knew that this was something special."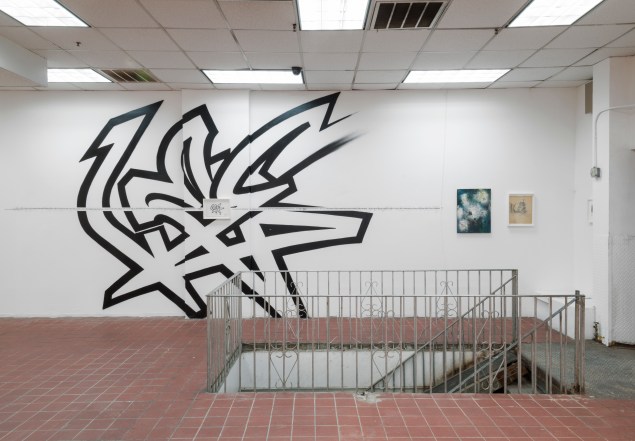 Mr. Quinones' hometown has changed dramatically since the years the drawings were made. Crimes rates in New York have gone down, and people are moving to the city in larger numbers than ever before. Street art is also a global phenomenon, and its inspired museum retrospectives like MOCA Los Angeles' blockbuster "Art in the Streets" and TV shows like Oxygen's Street Art Throwdown.
How does he feel about that?
"Street Art revitalizes what the city has and probably will always have: the urgency to speak out," said Mr. Quinones. "There are so many more voices—maybe too many—but there's some really great work going up."
Mr. Quinones' work has changed too. Golpe de Suerte (2013), which translates to "serendipity," is a reflection on family and identity. The piece includes recipes and writings by the artist's mother, collaged together with personal items, and is a standout among his newest works.
"I love sneaking a message in disguise. I like to work less now, to bring more to the plate. And my new work reflects that. It's more of a spiritual, personal piece— probably the most personal I've made my whole life."