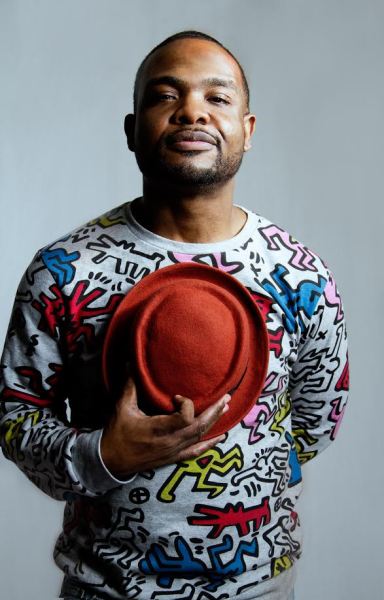 Go to Los Angeles, and you can't throw a cactus without hitting a group of UCB (Upright Citizen Brigades) trainees; indeed the improv center may have already overtaken the Scientologists as the most ubiquitous cult on the West Coast.
But not even the most faithful UCBWesters can compete with their brethren in Brooklyn, an incubator of podcasts, trivia nights, sketch shows and, of course, stand-ups. These formidable talents are taking over gigs at Pete's Candy Store, the Knitting Factory, Union Hall, Alligator Lounge, Bar Matchless, Brooklyn Brewery, Videology, The Rock Shop, Littlefield, 61 Local, Baby's All Right, The Brick Theater, Over the Eight, The Graham… well, you get the idea. For every one of these spaces, there are about 40 future Louis C.K.s and Amy Poehlers angling for a slot. Here are some comics and actors who stand out in the crowd.
Hari Kondabolu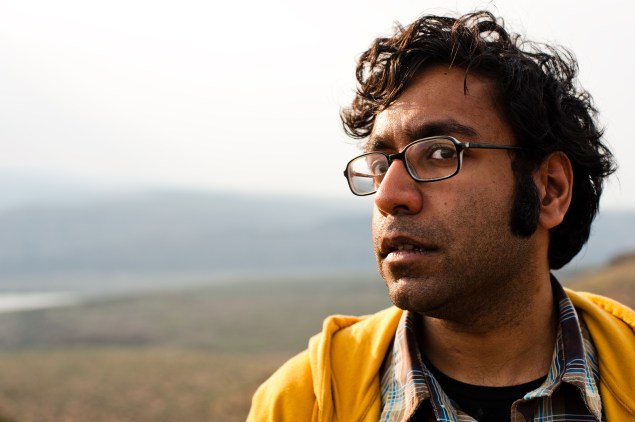 Fifty thousand Twitter followers can't be wrong. Hari Kondabolu, the politically charged comic and writer, is most likely to be found performing in New York or on tour with his brother Ashok (formerly of Das Racist) at their semi-improvised show, "Untitled Kondabolu Brothers." (The fact that the show doesn't seem to abide by a consistent schedule is made up for by the fact that it is, like everything else these days, also a podcast.) Mr. Kondabolu was most recently a writer and correspondent on FX's Totally Biased With W. Kamau Bell.
Jo Firestone
"Your Fantastic Life" at Union Hall. "Friends of Single People" at Littlefield. "Live Dubbed Sitcoms" at Videology. The Hastily Written Masterpiece Starring the Audience. Broad City. If it's a woman-centric show created in NYC, chances are that Ms. Firestone has been a part of it. Once named by Brokelyn the "Oddest Human in New York: Comedian Division," the Punderdome 3000 founder created the "NYC Inner Beauty Pageant" at Littlefield and the "Firestone Success Academy" at Pete's Candy Store… meaning that as soon as she makes it out of Williamsburg, she's going to be unstoppable. Find out why Monday nights at 7 by tuning into her WFMU series, Dr. Gameshow, a fan favorite that has been climbing the iTunes chart.
Sean Donnelly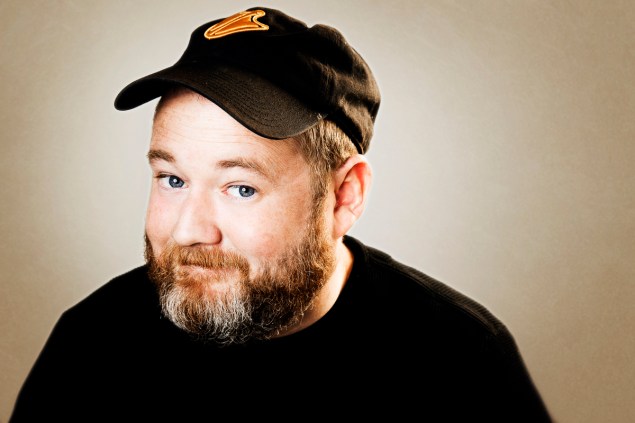 Born and raised in NYC, Mr. Donnelly hosts the podcast My Dumb Friends with Dan St. Germain, and resident Brooklynites know his face from his former gig at the free-pizza-per-beer Alligator Lounge. You may have caught him on Adam Devine's House Party on Comedy Central or Red Eye(woof), but you're just as likely to recognize him cutting an imposing figure across the city's small, crowded club rooms. My Dumb Friends is getting picked up by All Things Comedy, so exposure to a national audience of bored drivers is imminent.
Giulia Rozzi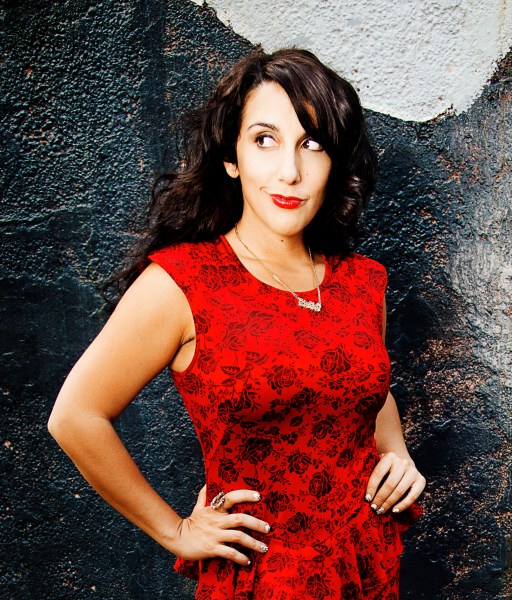 Ms. Rozzi's new web series, Seeing Other People, stars herself and former "Dive Comedy" compatriot Brooke Van Poppelen in bizarre scenarios of cartoons and Reiki treatment. The brains behind Bad Bride—a 60-minute UCB show chronicling a quarter-life crisis—as well as a TEDx talk on loneliness, Ms. Rozzi lends both a sweet and tart figure to her rising star. After getting married and divorced in her late-20s, Ms. Rozzi put herself in the comedy writing business with stints on Girl Code, Silent Library and the upcoming Bravo-Jill Kargman series Odd Mom Out.
JOSH GONDELMAN
Half of the modern Seinfeld Twitter account and a writer for Last Week Tonight with Jon Oliver is a Brooklyn-by-way-of-Boston sweetheart. In fact, he's an almost pathological sweetheart, rare enough in the comedy world, but almost non-existent in stand-up. That's what keeps bringing in the bylines from Esquire to Cosmo, New York to McSweeney's. It didn't hurt his popularity when he curated a Union Hall show last summer titled "Josh Gondelman and the People He Admires." His book, You Blew It, co-written with Fast Company's Joe Berkowitz, will be out in October.
The Lucas Brothers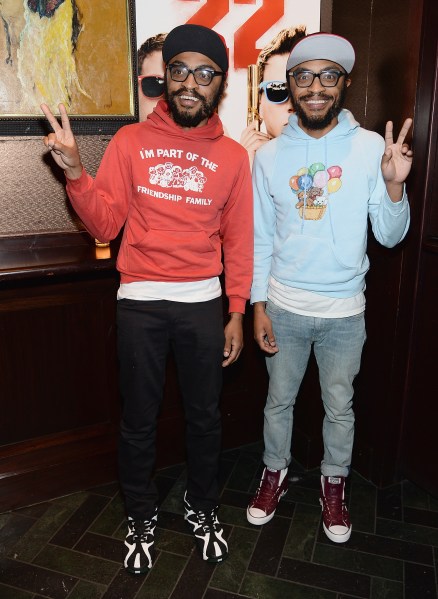 You might recognize these two chillaxed hipsters from their star turn in 22 Jump Street, but the Brooklyn-born-and-raised twins are way busier than you'd expect from their pot jokes. Their animated show, Lucas Bros. Moving Co., moved itself from Fox to FXX last year. Now Keith and Kenny—who recently moved from Bushwick to Fort Greene—are expanding their small-screen empire to TruTV with Friends of the People, a sketch comedy show that aired this fall. Considering that no one outside of the NY/NJ comedy scene knew who these guys were last year, they've covered a lot of ground.
Ben Sinclair and Katja Blichfeld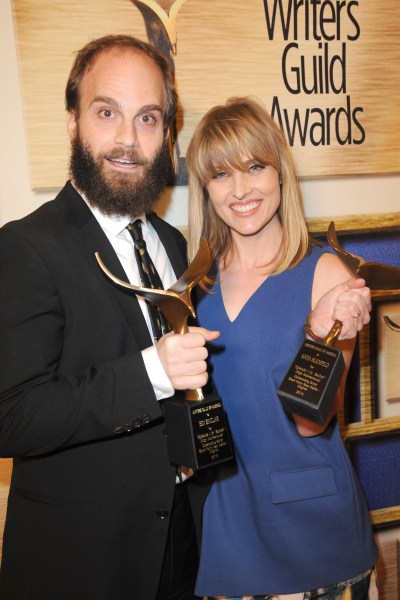 The husband-and-wife team's High Maintenance, an original web series on Vimeo about an NYC weed delivery guy, was recently bought by HBO, which will be funding an original series and making the episodes available online. To think that the show was originally just a place for Ms. Blichfeld, who won an Emmy for casting 30 Rock, and Mr. Sinclair, an actor, to showcase their friends and put out feelers for commercial projects. They've since attracted so much buzz that Mr. Sinclair is currently in the running for the second Most Famous Oberlin Alum (after Lena Dunham).
Will Miles, Clark Jones and Kenny DeForest
These three have taken over for Hannibal Buress to host The Knitting Factory's comedy show, seizing one of Brooklyn's largest spotlights, as well as making the rounds on their own. Seeing as Mr. Buress hasn't done too badly, anything can happen for this trio.
Zoe Kazan
She didn't just fall into her career as a boy's manic pixie dream girl in 2012's Ruby Sparks. She wrote the screenplay herself, and starred in it, alongside boyfriend Paul Dano. Ms. Kazan, of the Carroll Garden Kazans, has grandpa Elia to thank for her love of stage and screen, though her Yale degree can't hurt. In the past year, she's gone from girl next door to leading lady, taking major roles opposite Daniel Radcliffe (What If?), Richard Jenkins (HBO's mini-series Olive Kitteridge) and under Joss Whedon's direction with In Your Eyes. This year she stars in David Gordon Green's adaptation of Our Brand Is Crisis, surrounded by the likes of Sandra Bullock, Billy Bob Thornton and Ann Dowd.