Geraldo Rivera, who currently reports for Fox News, but is doubtless better known for his TV tabloid vehicle, Geraldo, which ran for more than a decade, beginning in the late 1980s and featuring such edifying tales as "Men In Lace Panties and the Women Who Love Them," has lately come in for criticism pertaining to matters both weighty and frivolous. There were Mr. Rivera's indelicate remarks in 2013 about Trayvon Martin's death, and then there was his shirtless selfie, which, naturally, he tweeted. Last month, for Sean Hannity's show, he engaged in a bit of parasitic parachute reporting in Baltimore, during which he managed to characterize a group of peaceful protestors as "vandals," and to visibly offend the state senate majority leader he was trying to interview.
It was all in a day's work for Mr. Rivera, who learned on his talk show that stoking racial tensions could be entertaining. And profitable! He and his wife, Erica, have just used some of his profits to buy a four-bedroom condop at 45 East 89th Street for $5.6 million, as first reported by 6sqft.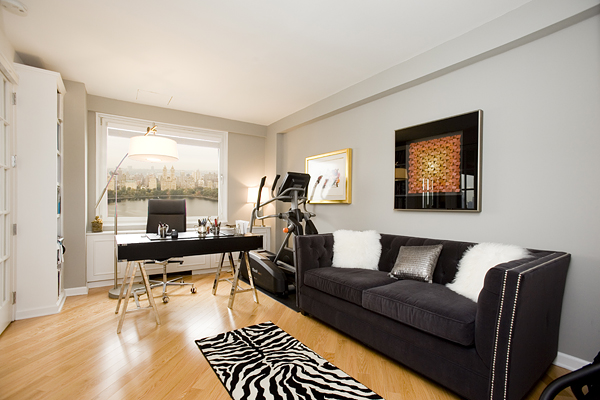 The couple bought a somewhat smaller, less expensive unit a few floors down in 2011, and list as their primary address a waterfront mansion in New Jersey, but either way, they're more local than the sellers, SLB Partners LLC, who seem to be based in Palm Beach. The listing, which was shared by Adriana Arciello at her eponymous firm with Sheila Uran, offers little in the way of detail. The place is modern and open, with excellent Central Park and Reservoir views, including from the kitchen and the dining room.There are hardwood floors, some big windows and French doors, but things are otherwise on the nondescript side. The kitchen and master bath do have a bit of an 80s vibe, which should go well with the new owner's mustache.