Want to dress like Kendall Jenner? Here's some good news: H&M today announced a collaboration with Balmain, a favorite of the Kardashian-Jenner clan.
Ms. Jenner, along with fellow model Jourdan Dunn and Balmain creative director Olivier Rousteing, sported looks from the forthcoming collection when they walked the red carpet of the Billboard Music Awards last night.
The collection—being promoted with hashtag #HMBalmaination—will be available November 5 at 250 stores worldwide, as well as online. It'll feature looks for men and women.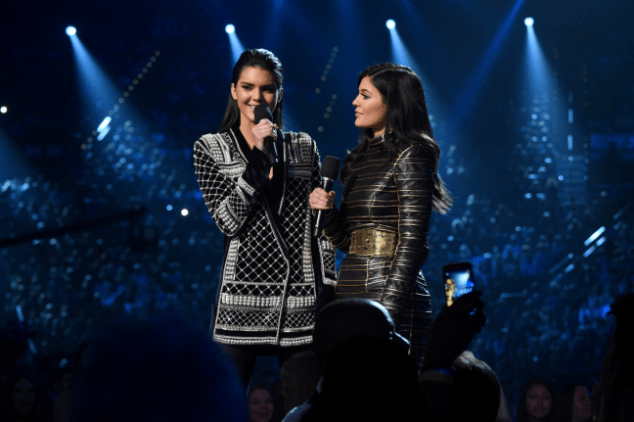 Here's what Ann-Sofie Johansson, H&M's creative advisor, had to say about the collaboration in a statement:
"We are excited to have Balmain as our guest designer at H&M and create a truly involving experience for everybody. With its mix of couture spirit and streetwear attitude, Balmain owns a unique style, at once opulent and direct, sensual and energetic. It is also closely linked to the show business and music worlds, which adds another element of surprise."
But the Balmain collab isn't the only big news for H&M this week. On Wednesday, the company will open in largest-ever store in Herald Square. Spanning a daunting 63,000 square feet, it will house all H&M collections, including Ladies', Men's, Sport, Mama, Cosmetics, Children's, Home and Shoes.