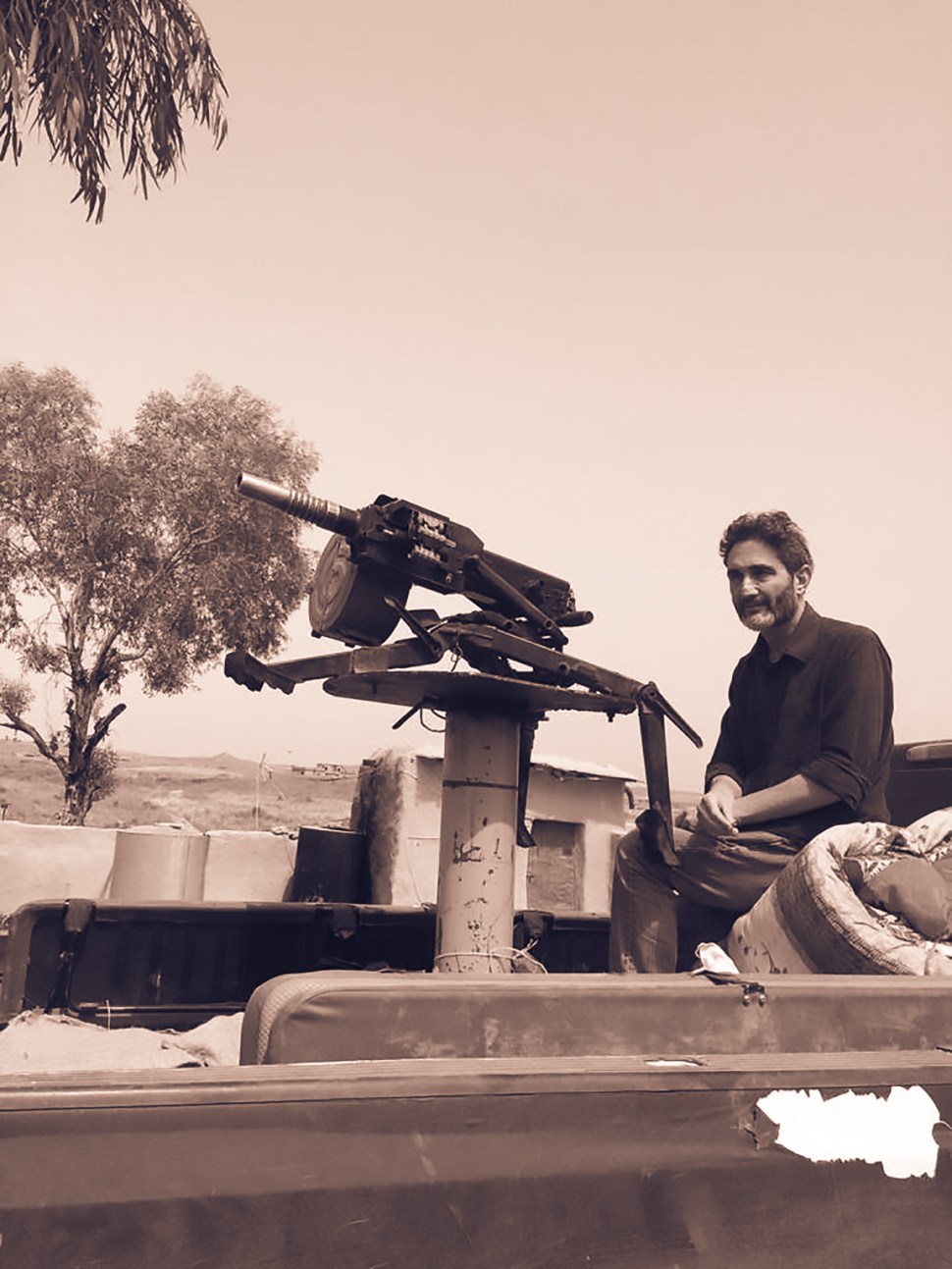 The terrorist group ISIS, which has proclaimed an Islamic caliphate, barely existed three years ago. Today it controls vast swaths of Iraq and Syria, and has affiliates spread across countries from North and West Africa to Southeast Asia.
The main reason for ISIS' emergence, of course, is the post-2003 chaos that followed the overthrow of Saddam Hussein and the meltdown of the Iraqi state since then. ISIS' rise has been further facilitated by corruption and brutal rule in Iraq, which the U.S. has itself fed and ignored during the eight-year reign of its ally, Nouri Maliki, and by U.S. foreign policy that allows the central government in Baghdad to control economic and military aid to the Kurds.
Furthermore, the U.S. government could well have nipped ISIS in the bud prior to its birth, but it rejected a plan worked out between the CIA and the Syrian military that dates to 2009. That plan, which could have set conditions inside Syria that would have deprived ISIS of the ability to later take root and have an area in which to operate, is being reported here for the first time.
Meanwhile—and I base the following assessment on a recent trip to Iraq, during which Kurdish fighters took me less than two kilometers from ISIS lines—the main reason that the terrorist group doesn't pose an even bigger threat to the broader Middle East has virtually nothing to do with U.S. foreign policy, which has been an abysmal failure under both the Bush and Obama administrations.
The main reason is the heroic efforts of the Peshmerga, the Kurdish militia and stalwart American ally. It is the Kurds who have stopped ISIS in Iraq, and, as I'll write about in my next column, the Lebanese group, Hezbollah, that has halted ISIS' advance in Syria. Without their combined sacrifice, the U.S. would almost surely have been evicted from Iraq last August and the current Syrian quagmire would be far, far worse.
I arrived in Erbil, the capital of Iraqi Kurdistan, on April 11 and spent a week traveling, going to cities like Suilmaniyah, a gorgeous mountain town; Halabja, where in 1988 Saddam Hussein killed up to 5,000 people, mostly civilians, with chemical weapons; and to Makhmur, a town about 90 kilometers from Erbil, where the Peshmerga halted ISIS' advance last August. If not for that, U.S. government personnel would almost surely have had to evacuate the country en masse and U.S. national security strategy for the entire Middle East would have unraveled.
If Erbil had collapsed, there would have also been mass executions of Kurds by ISIS forces, because Al Qaeda is bad, but ISIS is far worse. It sees all Iraqis as apostates, especially the Kurds and then the Shias, but even Sunnis who disagree with ISIS' interpretation of Islam.
---

The Assad regime was so desperate that, according to three sources with deep knowledge of what took place, its intelligence service reached out to the CIA and proposed a deal.

---
But before discussing my recent visit to the region, let's go back to 2009, when ISIS didn't even exist and Al Qaeda was still deemed to be the biggest threat to global security.
Back then, the Bashar al-Assad regime in Syria knew that the situation in neighboring Iraq had created conditions for lawlessness that could allow radical Islam to flourish in the region. Meanwhile, the regime also was hoping to improve its relationship with the U.S. and end its international isolation.
The Assad regime was so desperate that, according to three sources with deep knowledge of what took place, its intelligence service reached out to the CIA and proposed a deal: The Syrian government would be willing to turn over all of its intelligence files on Al Qaeda and linked terrorists and broadly cooperate on counterterrorism. In exchange, the Obama administration would ease up on its criticism of the Assad regime.
One of my sources, a former senior CIA officer who currently lives and works in Iraq, told me that the Syrians even offered a few choice samples from their files to demonstrate how serious they were, but the Obama administration wavered and the moment passed. This person said:
"In the Middle East there is a regular cycle of opportunities that come along and the U.S. government has to be in a position to seize opportunities when they appear. But in this case, it sat on its hands and the opportunity was lost and the whole plan petered out. As a result, ISIS came on the scene a few years later and spread like a brushfire across the region."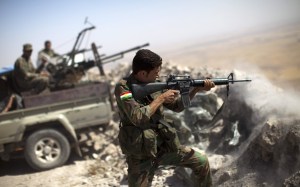 By last August, ISIS had extended across the heart of Sunni Iraq and was initially embraced—the Sunnis have been understandably alienated from the Shia-dominated central government, but most would soon come to regret their deal with the devil—and seemed to be rolling towards Baghdad and across Kurdistan as well.
In August, ISIS attacked Erbil and President Obama, after inexplicably wavering given the stakes, finally ordered airstrikes.
But it wasn't support from the U.S. that stopped ISIS. In the case of Kurdistan, it was the Peshmerga (which essentially includes the entire Kurdish population, though not all get paid a salary), which rushed to the front in cars, trucks and on foot to halt ISIS 35 kilometers from Erbil. And that's where ISIS still is today and yet, almost invisibly, the tide has turned in favor of the Kurds.
I was taken to the front on April 17 by Abdulla Omer Bchkol, a lieutenant colonel. When we were about five kilometers away, Bchkol offered me a cigarette. I hadn't smoked since I was a teenager, but he said it was for luck, so I smoked a single Marlboro. (And weirdly, I have been smoking up to two packs a day ever since without any apparent ill effect.)
We pulled up to a small Peshmerga camp with a few makeshift buildings, which sat about 2,000 yards across a green, grassy field from an ISIS base. After we ate a lunch of chicken, noodles, tomatoes and onion in a crude hut (one member of the militia snored peacefully on a couch throughout the meal) we walked toward the front of the camp.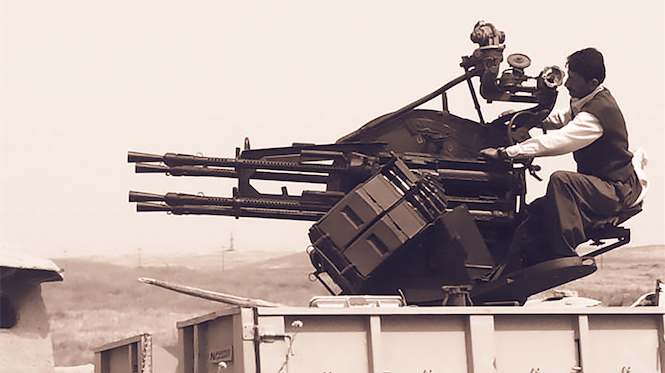 We couldn't see ISIS fighters, even with field binoculars, but Abdulla pointed out two small transmission towers and said that the terrorist group had clusters of fighters stationed in their vicinity.
"How often is there fighting?" I asked.
"It depends on luck," he replied. "Some nights we are lucky and there is no fighting but 99 percent of the time there's fighting at night." Things were quiet that day, but for my benefit, Abdulla asked that a Peshmerga fighter climb into the bed of a truck and sit behind a Dushka, a vintage Soviet-era weapon that had earned the nickname "Sweetie," which can be used as an anti-aircraft system, though the Kurds use it against ISIS and other enemies. After making himself comfortable, the fighter, who didn't want a photograph of his face to be published, fired a few 14.5-millimeter shells towards ISIS.
We soon departed for Erbil, and as we neared the city, we passed children selling cotton candy, balloons and other items off the main highway. That night I was visiting a source who lives in a comfortable, gated community whose entrances are guarded, making it look like it was plunked down into Erbil from the suburbs of Des Moines.
We were sitting around his house drinking Miller beer in early evening when he received a call informing him of an ISIS bomb attack near the U.S. consulate in Erbil, which sits about a kilometer from his house. By then Bchkol had returned to the Peshmerga camp and we received word later that there had been intense fighting that night between his troops and ISIS.
The following morning I was back at the source's house and he pointed out a small U.S. military plane departing from a nearby airport. "There's going to be action today," he said. "Those are observation aircraft going out to look for ISIS. They're looking for ISIS targets to bomb."
Despite all of this, life in Erbil these days is relatively calm, especially given the panic last August when ISIS forces looked like they would roll into town. Before then there were plenty of tourists and now the city is more or less bereft of them, which made it even nicer for me to walk through the city's famous Citadel, the main souk, an incredible animal market and other spots, though the lack of foreigners has badly damaged the local economy. During my week in the city, I went out for dinner and drinks at Iraqi, Chinese, German and French restaurants.
---

Though the Kurds have been a loyal American ally, they have received precious little support from the Obama administration, which appears to be terrified of angering the Shia-led government.

---
Meanwhile, ExxonMobil and Chevron have moved the focus of their attention to Kurdistan from Baghdad and points south. Each of the companies has rented out a floor at the Divan Hotel and ExxonMobil is currently involved in negotiations with smaller American companies to obtain their concessions in Kurdistan, in the heart of an area that is central to the national security of the Kurdish Regional Government and where U.S. oil companies have their heaviest presence in Iraq.
Though the Kurds have been a loyal American ally, they have received precious little support from the Obama administration, which appears to be terrified of angering the Shia-led government in Baghdad. All American economic and military aid goes to Baghdad first, and not all of what is intended for Kurdistan makes it there. As a result, Peshmerga forces—which include a brigade of women fighters—are starved for ammunition and the KRG is virtually broke. When I was there it hadn't paid government employees for several months.
"You don't have to have ISIS on the streets, the economy is being bled anyway and the U.S. does nothing, so it's worse," one source told me. "The fighting scared away tourists and foreign investment and the cost of the war itself is enormous."
The biggest source of contention between the Kurds and the U.S. is Article 140 (explained below), named for a clause in the Iraqi constitution. The U.S. official who is deeply involved in negotiating that issue is the unctuous and universally reviled Brett McGurk, who currently serves as the Obama administration's deputy special presidential envoy for the global coalition against ISIS.
(Mr. McGurk has previously served as a senior advisor to three U.S. ambassadors to Iraq. In 2012, he withdrew as President Obama's nominee to be ambassador to Iraq after leaked emails revealed, in the words of one article, that he had "engaged in a romantic relationship with Gina Chon of The Wall Street Journal." Ms. Chon subsequently resigned from the Journal, which "said she had inappropriately shown unpublished articles to Mr. McGurk.")
In the view of many Kurds, Mr. McGurk pretends to be an honest broker between the KRG and Baghdad, but acts otherwise. They say he's a racist who hates the Kurds because they have refused to bend to pressure from the U.S. for many years over the Article 140 issue, which involves the status of Kirkuk, one of the biggest cities in Kurdistan.
Kirkuk had always been a Kurdish city until the 1970s, when Saddam Hussein launched an "Arabization" initiative and offered non-Kurds who moved to Kirkuk money, jobs, housing and other perks. As a result, hundreds of thousands of Arabs, mostly Sunnis, poured into Kirkuk, and huge numbers of Kurds were pushed out.
The Kurds want Kirkuk and a few other towns to become officially part of the Kurdish region. It is not only a national and cultural issue for them, but an economic one as well, since the main oil pipeline for Iraq runs southwest from Kirkuk to Baiji. And that's exactly why Baghdad doesn't want the Kurds to have control of it.
To make a long story short, after ISIS seized control of central Iraq last June, Peshmerga troops moved into all territories previously held by joint Iraqi and Kurdish forces. Kurdish leaders, among them President Masoud Barzani, have vowed they will not withdraw from those territories and have said that Article 140 "is dead." They want written guarantees "that the territorial dispute will be resolved within a year."
Despite the Kurds' firm stance, the U.S. (with Mr. McGurk playing a key role) has continued to pressure the Kurds to accept Article 140. The Kurds will not cave on the issue, and the former senior CIA officer and other local officials I spoke with, said they felt confident that the future is bright for the Kurds. When it comes to ISIS, the sources said they believe the terrorist group will be pushed out of Kurdistan, not overnight but slowly and inexorably.
The former CIA officer said: "The Kurds went through a rough patch in August but they've gone through rough patches before. They held Saddam off for 12 years, after Desert Storm, when the U.S. imposed a no-fly zone until 2003. Saddam came up here, he went right through town and up to Saladahin and over the top and down the other side to Shaqlawa. The Kurds held off what was then the world's fifth largest army, and they're not going to lose to ISIS now."
And the reason is that the Kurds, unlike the Sunnis, who cut their deal with ISIS, are fighting for a cause, a flag and national territory. They will win, whether the Obama administration helps them or not.
Coming next: My travels with Hezbollah, ISIS' other main enemy.