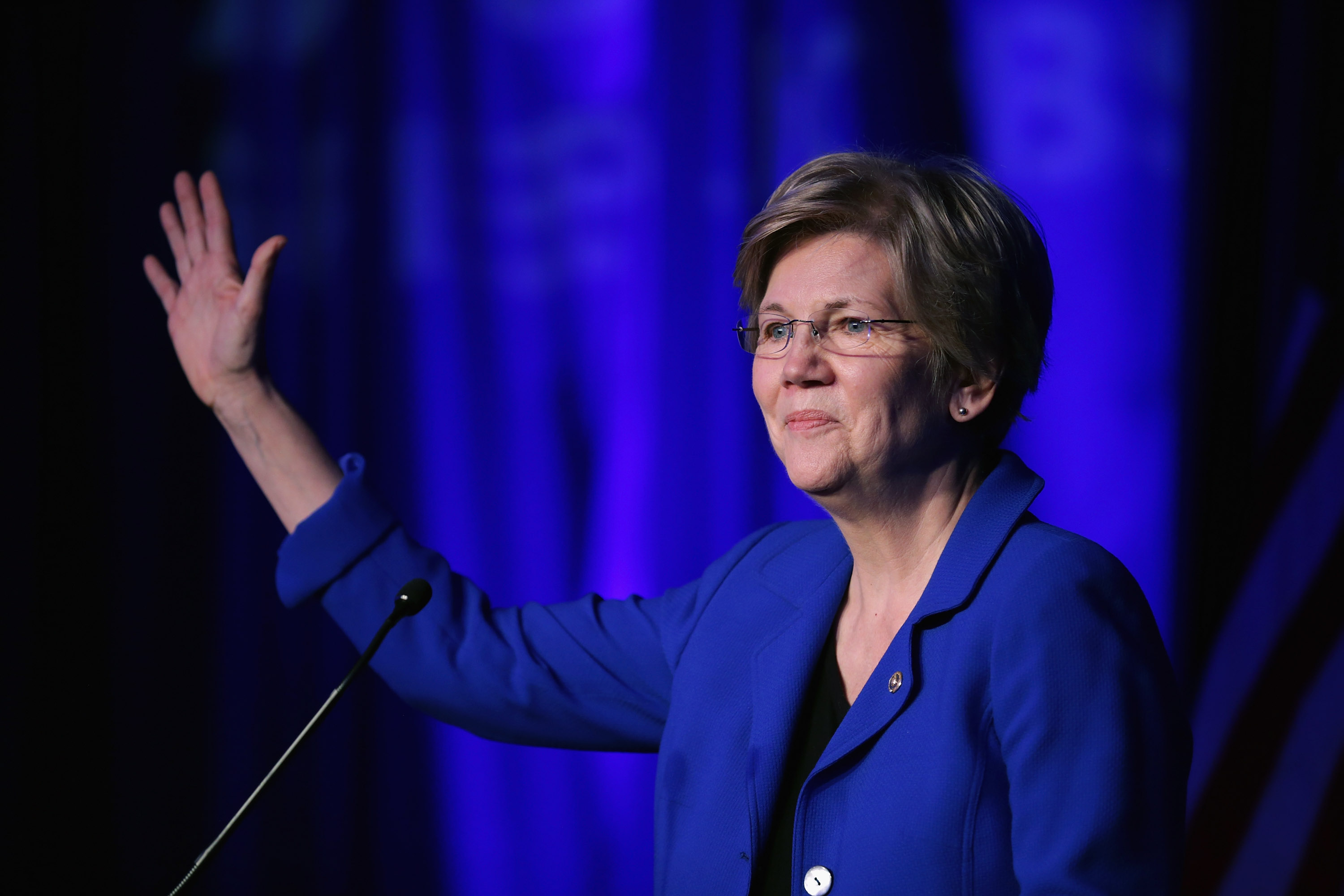 WASHINGTON, D.C.—Mayor Bill de Blasio heaped praise on Sen. Elizabeth Warren today, the progressive Massachusetts Democrat who some in the left wing of the party have been urging to run for president.
"Sen. Warren's leadership has been extraordinary in calling out the problem and the path toward the solution," Mr. de Blasio said on issues of income inequality.
Mr. de Blasio crossed paths with Ms. Warren—who has repeatedly said she is not running for president—at the National Press Club for an event called Rewriting the Rules of the American Economy, which carried with it the tagline "An agenda for growth and shared prosperity."
Ms. Warren, who helped create the Consumer Financial Protection Bureau, spoke before Mr. de Blasio at today's event. There is a campaign from the left wing of the Democratic party—and backed by New York's Working Families Party, which has also backed Mr. de Blasio—to draft Ms. Warren to run for president against Secretary of State Hillary Clinton. Mr. de Blasio once ran Ms. Clinton's Senate campaign, but made waves when he declined to endorse her presidential bid. And in the past, his praise of Ms. Warren has been a tad more muted.
But today, he nodded along as Ms. Warren described the move to trickle-down economics in the 1980s that she blames for today's wealth gap.
"Her portrayal of that trajectory since 1980 is sobering and invigorating at the same time, and I give her so much credit for the powerful voice that she is in this country," Mr. de Blasio said when he took the podium.
Ms. Warren departed after her remarks, and did not mention Mr. de Blasio by name in her comments. But the mayor went on to praise her for pointing out that the current economic disparities did not happen by chance.
"This was not an act of God that put us into this situation. These are bad choices that we can undo and we must undo," Mr. de Blasio said.
The event at which the pair spoke was headlined by a report authored by Nobel Prize-winning economist Joseph Stiglitz, who offered up his vision on how to fix the problems Mr. de Blasio and Ms. Warren discussed.
Later today Mr. de Blasio will roll out a plan he's dubbed "The Progressive Agenda to Combat Income Inequality," which he has presented as a liberal version of former House Speaker Newt Gingrich's Contract for America. At the 3 p.m. roll-out with the Capitol as the backdrop, Mr. de Blasio will be joined by "dozens" of progressive lawmakers and advocates.