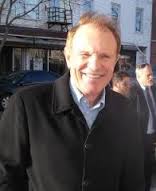 A filing has been made with the Federal Election Commission (FEC) to launch an independent expenditure organization in support of state Senator Ray Lesniak (D-20), a potential 2017 Democratic gubernatorial candidate.
The March 25 filing for the organization, named Run Ray Run, was received by the FEC on March 27, according to a copy of the filing document available on the FEC website. Listed as the Run Ray Run chairman is longtime Democratic operative Sean Caddle, who has run many of Lesniak's political campaigns.
"I was called by numerous people from around the state who want to see Ray run for governor, so the organization was started," Caddle said. "It was the groundswell of calls from people who want to see Ray get in the governor's race that did it."
A Democratic operative said that a statewide mailer in support of Lesniak began to hit mailboxes on Wednesday, and that Lesniak's website has been revamped to look more like a campaign website.
"It looks like [Democratic presidential candidate] Hillary Clinton's website," the operative said.