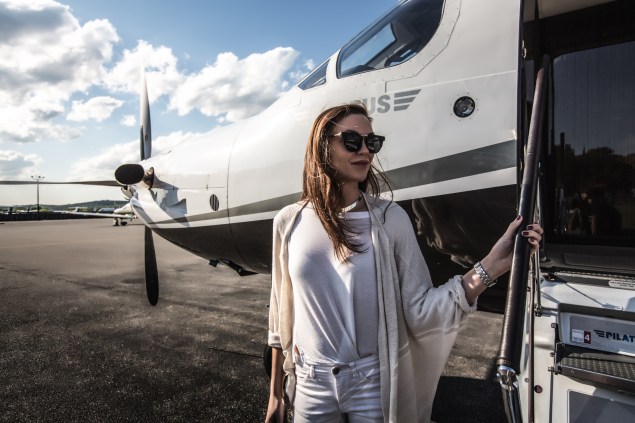 On-demand town cars. Helicopters. Sea planes. Every summer in New York, an unofficial competition takes place amongst innovators in the transportation space: Who can devise the most cutting edge, luxurious way to get travelers to the Hamptons?
The newest entrant to the Hamptons travel race is JetGet, a new service that lets you book individual seats on private jets. It works similarly to Gotham Air, the on-demand helicopter app; instead of chartering an entire aircraft, users can only pay for a single seat, but still reap the other benefits of private air travel. Launched two weeks ago, JetGet currently flies from Teterboro and Westchester to Easthampton and Westhampton in 30 minutes or less.
We know what you're thinking: Doesn't sharing a private jet with strangers defeat the purpose of, well, a private jet?
"There are still a lot of perks to flying private that a lot of people really want," Samuel Joseph, JetGet's founder and CEO, told the Observer. "There are no security lines, you're not waiting in traffic, and you're getting treated like an individual person—not some caged animal."
JetGet is perfect, Mr. Joseph said, for the person looking for something more luxurious than first class, but isn't necessarily ready to charter an entire $70,000 private jet. Experimenting with JetGet's website, we found a round-trip ticket this weekend from Teterboro to Westhampton that cost $1,198. Individual tickets start as low as $499, the site says.
"This would be a gradual new class, in between first class and a private jet by yourself," he said. "I'm taking a disparity and saying, 'I'll meet you in the middle.'"
Private jets are widely renowned as the ultimate indicator of financial success; wouldn't this "new class" of fliers be embarrassed to admit they had to share?
Though Mr. Joseph was initially worried about that, he's discovered unique benefits to sharing a jet—the networking opportunities, for one.
"Think about the kinds of people who can afford to be on this private jet," he said. "They've above first class level but not quite at private jet level—everyone at that level is still looking to move forward."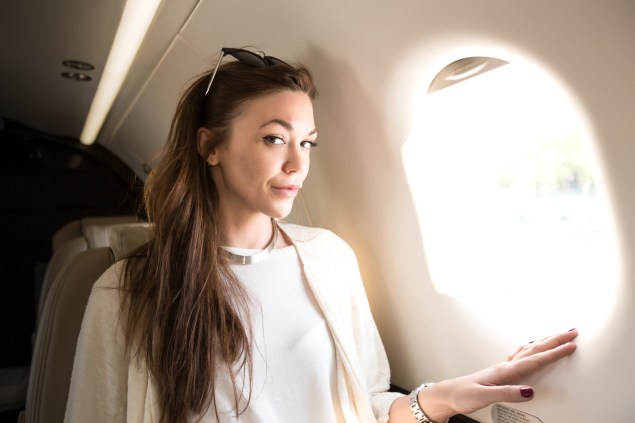 Compared to the other ways to get to the Hamptons this summer, Mr. Joseph said JetGet beats helicopters and sea planes.
"Helicopters are super cramped, and lot of people are scared of helicopters," he said.
"The sea plane, when you're taking off, it's super bumpy," he went on. "You're sitting on a bench seat like you're in kindergarten again—it's like a school bus."
And yes, JetGet's planes—all owned and operated by third parties—come stocked with booze. The company is sponsored by vodka company Aviv, meaning there are unlimited free bottles on every flight.
Currently, JetGet fliers have the option to buy seats on one of the company's scheduled flights, or—should the schedule not meet their needs—they can request a flight of their own.
And the best part? "The flight will take off regardless of how many people [have booked seats]," Mr. Joseph said. So for the price of a single seat, that eastbound flight could, in fact, be all yours.