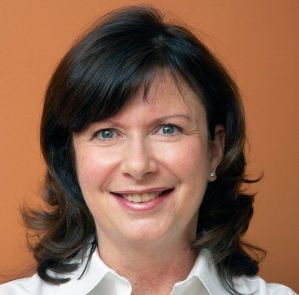 Veteran New Jersey Public Affairs professional Karen Kominsky, in partnership with Florio Perrucci Steinhardt & Fader LLC, today announced the launch of K Street Public Affairs, LLC, a government affairs, strategic communications and grassroots advocacy firm.
Formerly of Wolf Samson, Kominsky will lead K Street efforts as Managing Partner. She is joined by partners Paul T. Fader, Michael Perrucci, Douglas J. Steinhardt and Louis Cappelli, Jr. .
"I've spent nearly three decades building relationships with decision-makers throughout the Garden State," said Kominsky. "From legislators to department personnel, I provide clients with direct access to individuals who shape New Jersey's governmental process. More importantly, as a full-service lobbying firm, I am able to strengthen my clients' position through my vast experience and in-depth knowledge of the issues, process, and political motivations."
"Karen is a highly accomplished professional with an excellent track record. I've witnessed her capabilities first hand having worked closely with her in the New Jersey Governor's office when I served as chief counsel to Governor Richard J. Codey and Governor James E. McGreevey. I know that our combined skills and relationships with decision-makers will substantially enhance our capabilities which will benefit our clients," said Fader, partner.
Kominsky has served as Deputy Chief of Staff for New Jersey Governor Richard J. Codey and Governor James E. McGreevey where she helped guide the passage of several landmark legislative pieces. She began her career serving as the Deputy Commissioner of the New Jersey Department of Environmental Protection. In 2008, she served as the New Jersey Director for the 2008 Hillary Clinton Presidential campaign. Most recently, she served as Director of Government Affairs for Wolff & Samson Public Affairs, LLC. In 2013, she was named among "The Best 50 Women in Business" by NJBIZ.
Fader served as Chief Counsel to New Jersey Governors Richard J. Codey and James E. McGreevey, where he provided legal counsel to, and representation for, the Governor of the State of New Jersey on issues involving all aspects of state government. He represents numerous public and private clients, concentrating in the areas of governmental affairs, redevelopment, real estate and land use law, and construction and public contracting law. Fader has also been committed to public service and served two terms as Mayor of the City of Englewood.
Steinhardt has extensive experience in governmental law and legislative affairs. He has served as the Chairman of the Warren County Republican Committee since 2005, he was the first five-term Mayor of the Township of Lopatcong. He provides counsel to several large and small businesses, corporations and limited liability companies.
An attorney, Cappelli served as the Director of the Camden County Board of Chosen Freeholders since 2006 and has served as a Freeholder since 2002.
Perrucci has spent more than thirty-five years as a litigator on numerous federal and state cases involving multi-million dollar corporate, commercial and personal injury cases, and is a co-founder and Partner of Florio Perrucci Steinhardt & Fader.
K Street Public Affairs is located at 128 West State Street in Trenton.