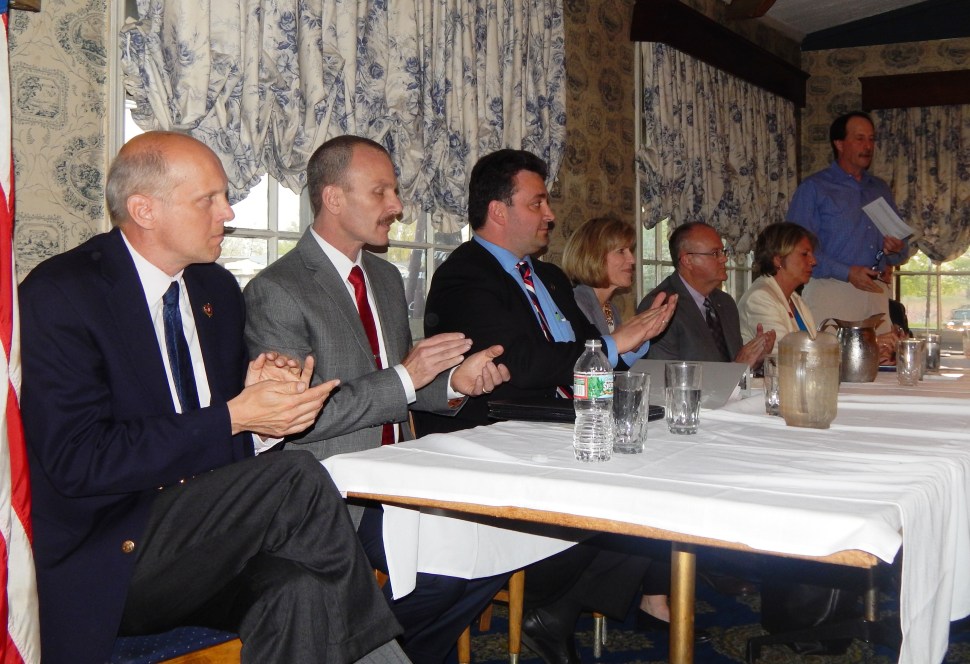 The financial support of labor for the Cesaro ticket in Morris County brought the Krickus Team out of their chairs this week in fighting mode in an increasingly bruising Republican Freeholder Primary, as Cesaro jabbed at his rivals for taking far flung money of their own.
"Make no mistake, Freeholder Cesaro has sold his soul – and is clearly willing to sell Morris County government – to out-of-county Democrats, special interests and big union bosses in a desperate attempt to cling to power and prop up his failing campaign," said Freeholder Dave Scapicchio of Whippany.  "The Cesaro Team has publicly advocated for higher taxes and more spending at our recent debates and their message is falling flat with Republicans.  Now it's clear to see who they were trying to appeal to – Democrats and unions who would benefit from bigger, more expensive government in Morris County."
Official filings with the New Jersey Election Law Enforcement Commission in Trenton reveal that incumbent Freeholder Cesaro, Angelo Tedesco and Christine Myers accepted $24,600 from Operating Engineers Local 825 from Union County, and $8,400 from Forward Central Jersey, a Democratic organization.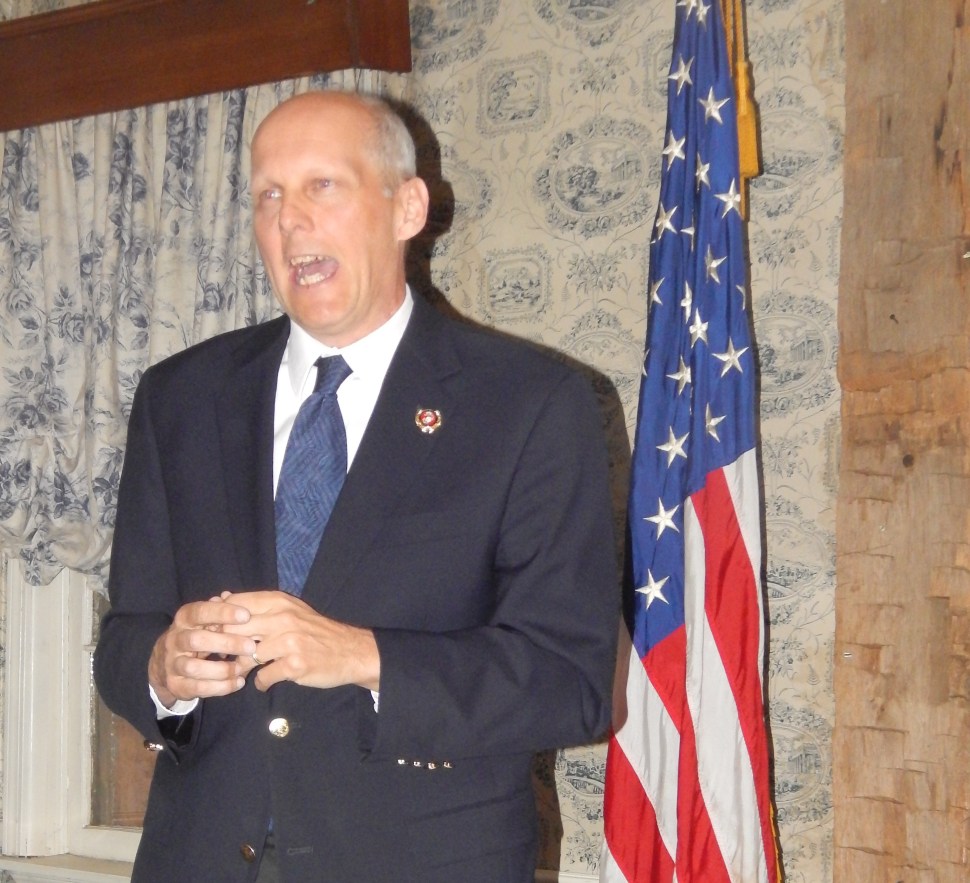 Other labor-affiliated donors include OPCMIA Local 29, Jersey City $1,500; Morris County Bldg Trade, $500; Eagle Westbrook Inc, West Milford, $500; Waters, McPherson, McNeil, Secaucus $500; United Paterson Enterprise, Paterson, $2,000; Local 102 PAC, Parsippany $5,000; IBEW Local 351 State PAC Hammonton $5,000; and Timber Creek, Roseland $1,000.
"Our opponents have once again proven that they have zero support from within our community and from conservative Republicans in Morris County," said Krickus.  "They have failed to raise any contributions from the people they are supposedly running to represent on the Morris County Freeholder Board, or within the Republican Party."
Krickus allies have already tried to turn into traction the presence of a Democratic Party-affiliated PAC in the local Parsippany contest, which backs a team allied with Cesaro.
Contacted for comment, Morris County Republican Chairman John Sette said of the influx of outsider money, "This is bad for the Republican Party. I am opposed to what's going on in the freeholder race. What's next? Outside funding of this magnitude to influence the assembly race? This is not the way we act as Republicans in Morris County."
Cesaro's team punched back this morning, condemning Krickus and company for taking money from not only out of county – but out of state, accepting donations from as far away as Austin, Texas, while, at the same time, taking hefty contributions from a Philadelphia engineering firm and a New York developer.
"Incumbent Freeholders Scappicchio and Krickus have accused me of having 'sold' my soul to out-of-county 'special interests' in an attempt to 'cling to power' and 'prop up' a failing campaign," said Cesaro.   "Sounds like a perfect description of their negative campaign. The hypocrisy of it all becomes very clear when you study their election reports and realize that well-over 50% of their reported contributions have come from a combination of out-of-county and out-of-state donors.
"The truth is that we have received over $25,000 in small donations from a countless number of Republican supporters throughout Morris County.  By law, small donations of less than $300 are not required to be reported," Cesaro added. "I am proud that the Morris First team has been able to attract the support of local residents from all walks of life."