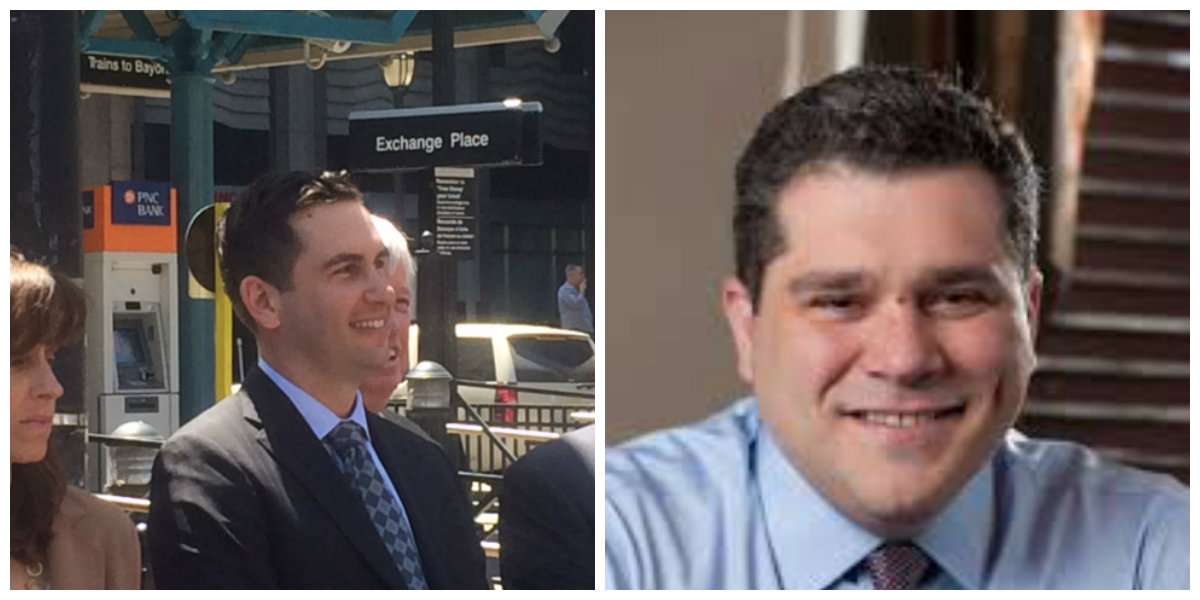 JERSEY CITY – At a press conference in Jersey City protesting a proposed nine percent NJ Transit fare hike, Jersey City Mayor Steve Fulop stood right next to a light rail stop where he could have boarded a train bound for Bayonne. But instead, a bit of Peninsula City politics crept up on Fulop.
A copy of an invitation obtained by PolitickerNJ indicates that on May 20, Fulop is scheduled to host a private fundraising reception at 1 p.m. at the Liberty House restaurant in Jersey City for 31st Legislative District state Assembly candidate Angela McKnight. McKnight, who runs a non-profit organization in her Jersey City hometown, was ultimately selected to be the Jersey City Assembly candidate pick in a district split between Jersey City and Bayonne after several potential candidates, including incumbent state Assemblyman Charles Mainor (D-31), Jersey City Councilwoman-at-Large Joyce Watterman and Denise Ridley all fell by the wayside.
Absent from the Liberty House invitation heading, but not the 31st Legislative District Assembly ticket, is Nicholas Chiaravalloti. An attorney who was formerly the state director for U.S. Sen. Bob Menendez (D-N.J.), Chiaravalloti, of Bayonne, played a key behind-the-scenes role in the upset victory of Bayonne Mayor Jimmy Davis over then-incumbent Mark Smith in last year's mayoral election. As a result, Chiaravalloti became Davis' pick to replace outgoing state Assemblyman Jason O'Donnell (D-31), a Smith ally who is reportedly looking at running against Davis for mayor of Bayonne in 2018.
Fulop supported Smith over Davis, reportedly to help Ras Baraka, engaged in an ultimately victorious but vicious battle in his own mayoral race in Newark in 2014, get needed funds to win.
PolitickerNJ asked Fulop if any lingering ill will could stanch any funding flow to Chiaravalloti's campaign coffers.
"[The May 20 event] is for both of them, actually," Fulop said on Thursday. "[Chiaravalloti and McKnight] are sharing a joint account, so it's for both. We're supporting both of them. I think that Nick has more political experience than Angela does, so it's going to take a little time to get Angela to a place where she has the ability to fundraise by herself, and I don't think that's a surprise to anyone. I'll be writing a check for both of them soon."