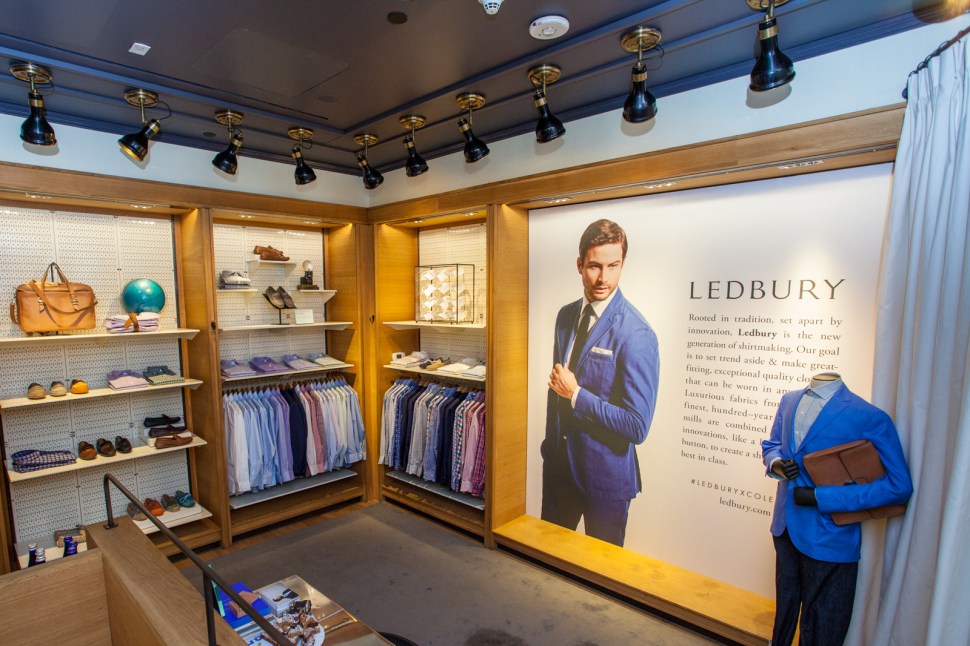 Ledbury has teamed up with footwear giant Cole Haan for a limited time at the store's SoHo corner store. The custom shirting powerhouse has streamlined the process, and made it all totally painless for discerning men on-to-go who have snuck out on their lunch break to get their fashion fix.
"We've noticed that the New York guy knows exactly what he wants when he comes in. From the cuff, to the collar, and even the monogram style. Our customer in Richmond needs a little bit of direction sometimes," Ledbury's Director of Retail, Audie McDougall said upon a recent visit to the store.
The process is simple. Try on a single shirt as a tester, get three measurements taken by the store team, then find your way through an innumerable number of combinations between shirt cut, fabric styles, and detailing to arrive at your custom made shirt confection. The price point isn't painful either. Each shirt rings in starting at just $185. The custom service is available at Cole Haan's 128 Prince Street store until May 10, and the shirts will be shipped to your doorstep about a month later.