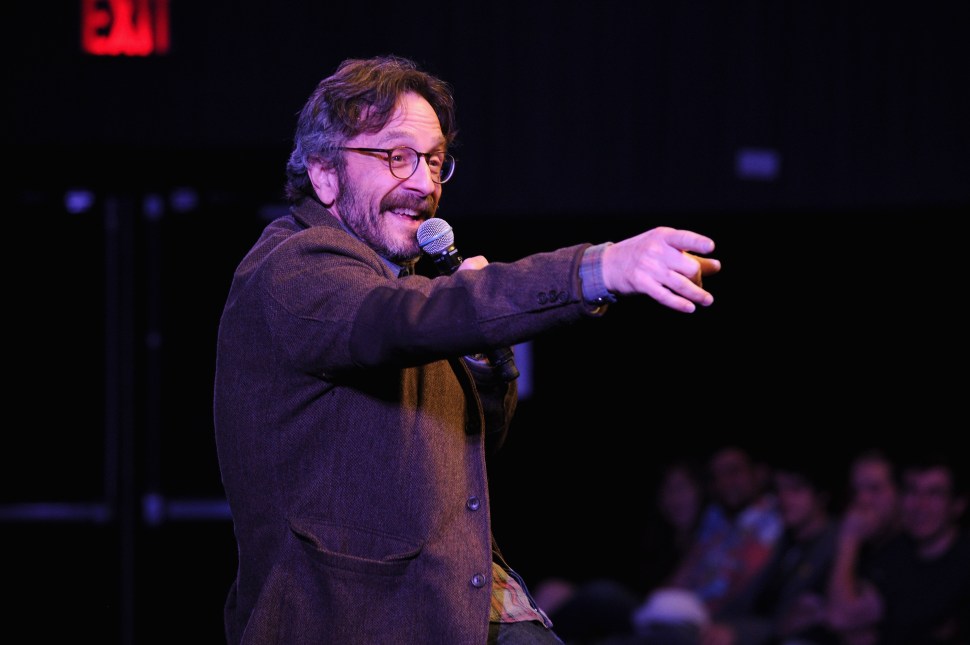 There's no reason why podcasters shouldn't be able to target ads to listeners better. Entrepreneurs just need to apply some elbow grease and make it happen. With podcasting finally getting recognized for its audience, it is surprising that the problem isn't already fixed.
Brendan McDonald, the producer behind one of the leading comedy podcast in the country, WTF with Marc Maron, is ready for that day. He told The Observer he is ready to make different versions of their podcast for different listeners, whenever the technology is there.
"We're always going to structure ads as live reads, and that's just our desire to have the tone and integrity of the show to stay the same," Mr. McDonald explained. For those who haven't listened to his show, Marc Maron's ads are all done in his voice and his words. He makes his own personalized argument for each product the show promotes. "For a little more than a year now, we've structured our ad reads in a way where they could easily be clipped out and replaced using a demographically, geo-targeted way to mark the interview."
---

"All of this stuff is definitely not rocket science… If the money is there, the technology certainly is." —Andrew Smales, CastMate.FM

---
In other words, the master file for each ep effectively has a space that says "insert ad here." Today, the team inserts one ad that Maron has recorded for that episode and every single listener of the episode hears that same ad. No variation.
Mr. Maron could—and he's prepared to—record several ads, based on whatever kind of demographic information that they can glean, and then let their servers send a different file to different listeners, based on whatever demographic information their host can glean from the listeners IP address.
Every podcast shouldn't have to get by on a combination of Squarespace, Audible and Stamps.com.
"It would be nice if ads could be a little more cut and paste," Kevin Allison, the founder and host of the RISK! podcast told The Observer, as we discussed the same issue around different ads for different listeners. He said he'd like to be able to broaden his pool of advertisers.
WTF and RISK both use LibSyn, which hosts some of the giants podcasts, such as Nerdist and the Joe Rogan Experience.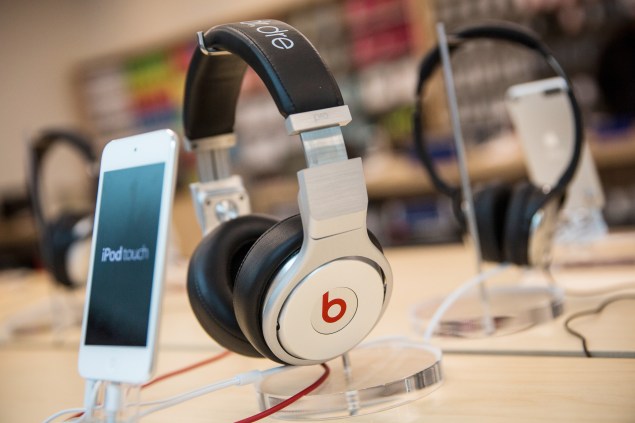 Better targeting is possible
Andrew Smales runs a small podcast hosting service called Castmate.FM. Smales is also a serial entrepreneur that has made his living building sites going all the way back to the original DotCom boom. He survived the bust intact because he has always bootstrapped.
Smales says it would take a little work, but there's no reason why podcasters couldn't send different versions of a show (that is, the same show with different ads) to different users based on the limited information an IP address reveals. Mr. Smales wrote in an email, "If you just have the IP information for a podcast you run, you can still do stuff like redirect German listeners to episode1-german.mp3 or NYC listeners to episode1-nyc.mp3 etc. Or people who have listened to 5 episodes already to episode1-subsription-drive.mp3, etc."
Even old media, like TV and radio, manage to serve different ads in different places.
If podcasts did so, companies that might have never considered advertising on podcasts now might, such as regional businesses. So, for example, the popular northeast grocery store Wegman's could buy spots just for downloads in the Northeast. And Publix could buy ads just for downloads in Florida. It's crude targeting compared to what what blogs and YouTube can swing, but it's a start. It could open up lots of new advertisers, which could mean more podcasters start making money.
Smales says that getting down to the city level is easy for Castmates to do, and, with that kind of information, for example, comedy venues could buy spots on comedy podcasts just for downloads in the cities they are based in.
What about streaming, though? Apple's iTunes is, overwhelmingly, the app of choice for listening to podcasts, Mr. McDonald said, whether they still use iPods to listen to shows downloaded on their computer, or if they use the iTunes app on their phone. Streaming is a small part of the U.S. podcast market, at least in the numbers WTF sees. There's a sense that Apple isn't forthcoming with information about how iTunes works, but from where Mr. Smales sits, as a host of shows, the company isn't blocking the needed data.
Mr. McDonald did tell us that the largest geographic area they see on their downloads is "Other," meaning they don't know where the people are downloading from. Mr. Smales, however, said his service sees all the information he'd need to begin targeting.
"People may find a podcast through the iTunes Store and click 'Subscribe' and listen in iTunes, but they're still downloading the actual episode from a server that Apple doesn't touch at all (at Castmate, Libsyn, etc.), and so all the IP information for downloads is sent to that server, who can do analytics on it to figure out a lot of things," he wrote.
That said, Smales explained that neither his service nor any that he knows of has built the software yet to send different files to different IP addresses. He wrote, "All of this stuff is definitely not rocket science," In fact, the above is only a rudimentary version of what he sees as possible. It could all get quite automated down the road. Podcasters might not have to do quite so much selling of ads and focus more on good content. He added, "If the money is there, the technology certainly is."