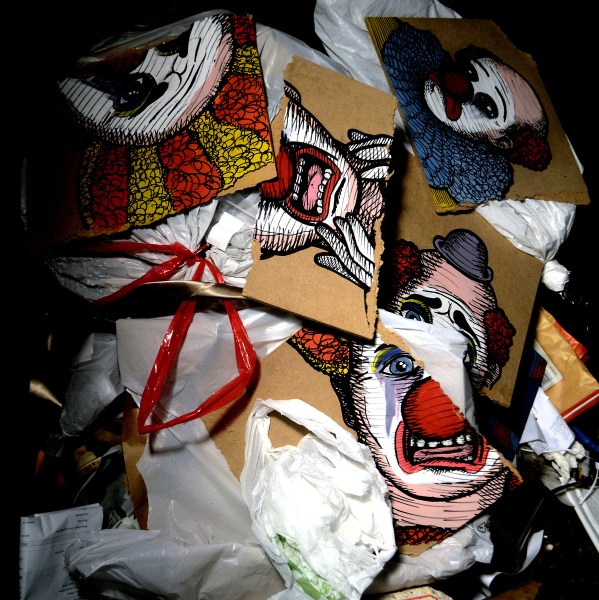 Could America's new best composers be a gnarly indie rock quartet from Boston?
Pile sounds like Big Black if they were only allowed to listen to your dad's Doobie Brothers LPs. Their newest album, You're Better Than This, is a barrage of startling time signatures, seething, dissonant guitar twangs, and head songwriter Rick Maguire's distraught, pissed-off snarls. These traits have been intrinsic to the band since its 2007 debut, Demonstration.
Wolfgang Amadeus Mozart, Nelson Riddle, Hans Zimmer… Throughout history, composers like these have strived to formulate music that transcends what our eardrums expect. Their works impeccably bond blissful progressions with disparate scales and chords, resulting in masterpieces that strike up feelings such as euphoria, suspense, unease, and relief.
It's hard to make out, but Pile's composer-like craftsmanship lives just beneath its punk-ish muck. Take "Mr. Fish," for example. In spite of its humorous title, it's an engrossing number; the chords evolve beautifully and Maguire's voice skyrockets like symphonic strings into the song's climax. The rest of You're Better Than This is just as grittily enchanting.
If the Great American Underground Songbook canon is ever consummated, Pile will be stationed at its forefront. Intrigued by the quartet, The Observer G-chatted with Mr. Maguire, where he discussed the musicality of You're Better Than This' cuts, booking gigs, and Pile's new van:
The Observer: There're a lot of diminished progressions going on in "The World Is Your Motel." Can you tell me about the track's music?
Rick Maguire: I think that was one of the last ones written for the record. I had been messing with that chord progression for a while (playing it at different tempos and time signatures) but the studio time we had booked was creeping up on us so I just bit the bullet and wrote it pretty quickly.
---

If the Great American Underground Songbook canon is ever consummated, Pile will be stationed at its forefront.


---
What's the history behind the Mr. Fish persona?
Just a street person who lives in the neighborhood I [sing as]. I've spoken to him a couple of times and it seems like his perception of reality is a bit askew from mine.
When did you realize that you wanted to write about the person for "Mr. Fish"? Was it when you first encountered him, or had you already known him for some time before making the track?
I met him about two years ago. I've spoken to him once at length and it was bizarre and left me feeling very uncomfortable. It was pretty recently that I decided I wanted to write about him. I was afraid of him for a while, and then I became really curious about him.
I've been hearing a lot about Krill's Steve Hears Pile In Malden and Bursts Into Tears EP. What do you guys think of it?
I like the EP. People ask us about it all the time. It's pretty flattering to be a part of it.
Are you friendly with Krill?
Yeah, they're great people and a great band.
Might Pile make an album in response to Steve Hears Pile?
No, I don't think so.
In terms of touring, an obvious advantage of booking your own shows is being able to choose exactly where you want to play. Is that usually the case?
Yeah, more than where we want to play, it's beneficial for us to have direct contact with the person who is setting up the show. By us booking our own shows, it's our own responsibility to have all the details of each date.
Does having that direct contact with whomever's booking a gig often build a better relationship?
Absolutely. And it also allows us to be more involved with each show.
What do you mean by "involved"? Does that include choosing openers and setlist times?
No, not necessarily, but sometimes as far as openers. Just in better communication with the person booking it, where it's going to be, where we're going to stay that night, if it's possible to make it all ages, how much the show will cost, how the money will be dealt, that sort of thing.
So what sorts of decorations and fun knick knacks are in the new van?
Just a frog named Cowbell, he's from Arizona. Other than that… I'm sure there are some bacterial ecosystems developing in here somewhere.
Do you have all of the necessary foods and other items for taking care of Cowbell?
Yeah he's pretty low maintenance, he just lives off of sunlight and books.
[youtube https://www.youtube.com/watch?v=cNzIuFhcM1Y&w=560&h=315]