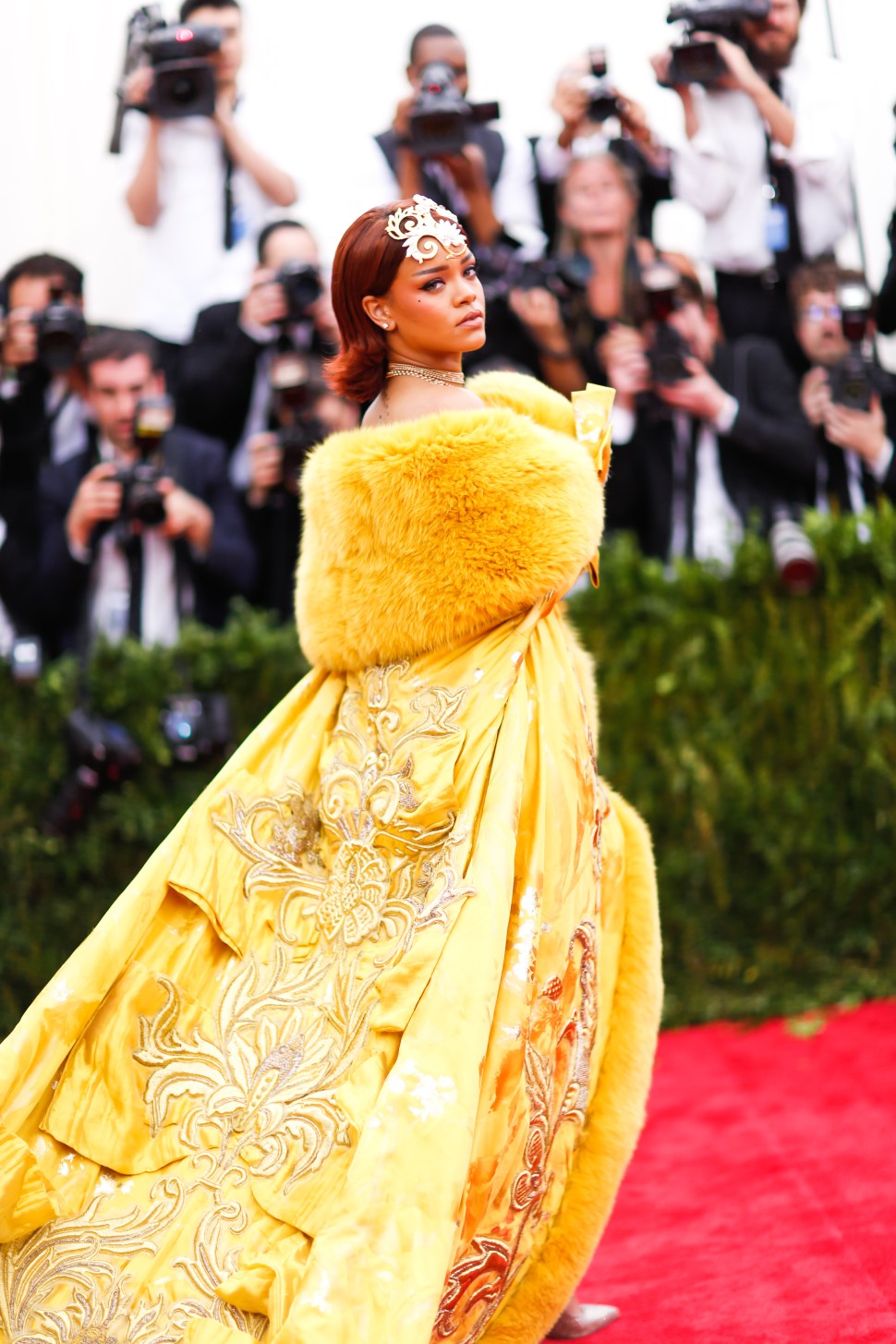 "I can't tell you any big secrets, that would ruin the magic! It's just lots of planning, and lots of hard work," Vogue's director of communications and former finance director of the Democratic National Committee, Hildy Kuryk said modestly as the night, a full year in the making, kicked off. "Fashion and politics are eerily similar. There's a lot of high-pressure, and a lot of really smart people. Some of the smartest people I have ever worked with. It's always people at the top of their game, and it makes you work harder." Tonight, Ms. Kuryk's year of hard work was finally coming to fruition as The Costume Institute's annual gala began to take form on the Metropolitan Museum's treacherous steps, with Vogue editrix and high priestess of fashion, Anna Wintour, holding court.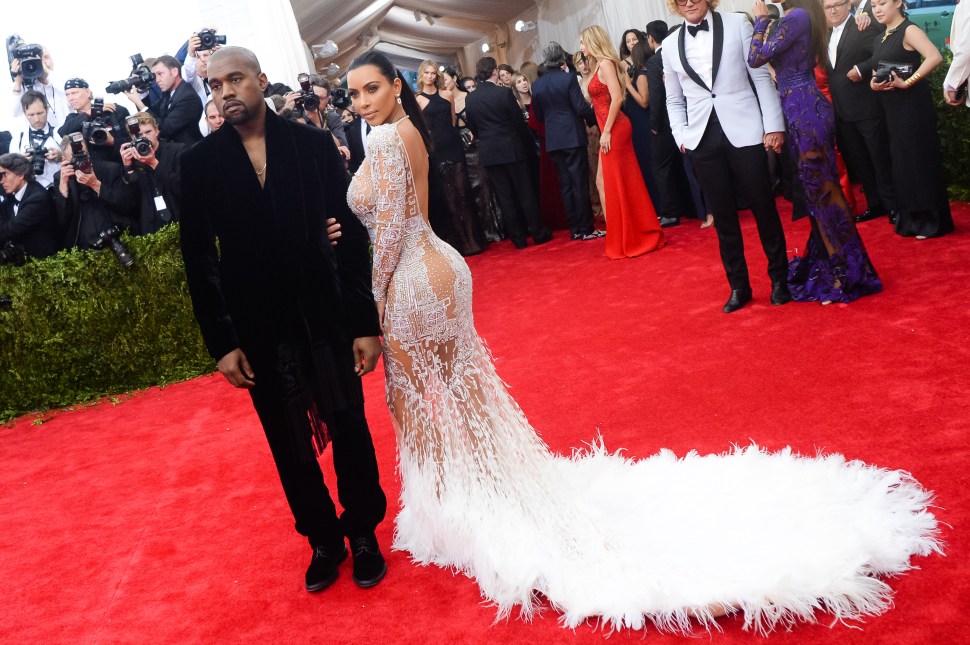 The Met Gala serves many purposes. While it sets a perfect stage to make celebrity brand loyalties abundantly clear, it also allows for the picture-perfect moment when couples step out as just that—a defacto pairing. Couples on display ranged from the rumored Madonna and mega DJ Diplo, to the newly confirmed Uma Thurman with André Balazs and Robert Pattinson with FKA Twigs, and even the newly engaged Sofia Vergara and Joe Manginello.
If the guests were not in coupled up, they traveled in tribes designated by which designer would be footing the hefty bill for their seat at the dinner. "I'm actually wearing Kate Hudson tonight," Michael Kors joked to the Observer, with said starlet, sporting a gold lamé Kors frock and a beaming smile. Calvin Klein scored Kendall Jenner, Lorde, and blogger Chiara Ferragni, while Diane von Furstenberg snagged Kate Beckinsale, Kate Mara, and Gigi Hadid. "I'm wearing DvF, but besides that, I'm just trying to be at least 1 percent of what everyone else here is tonight," Ms. Hadid confided to us.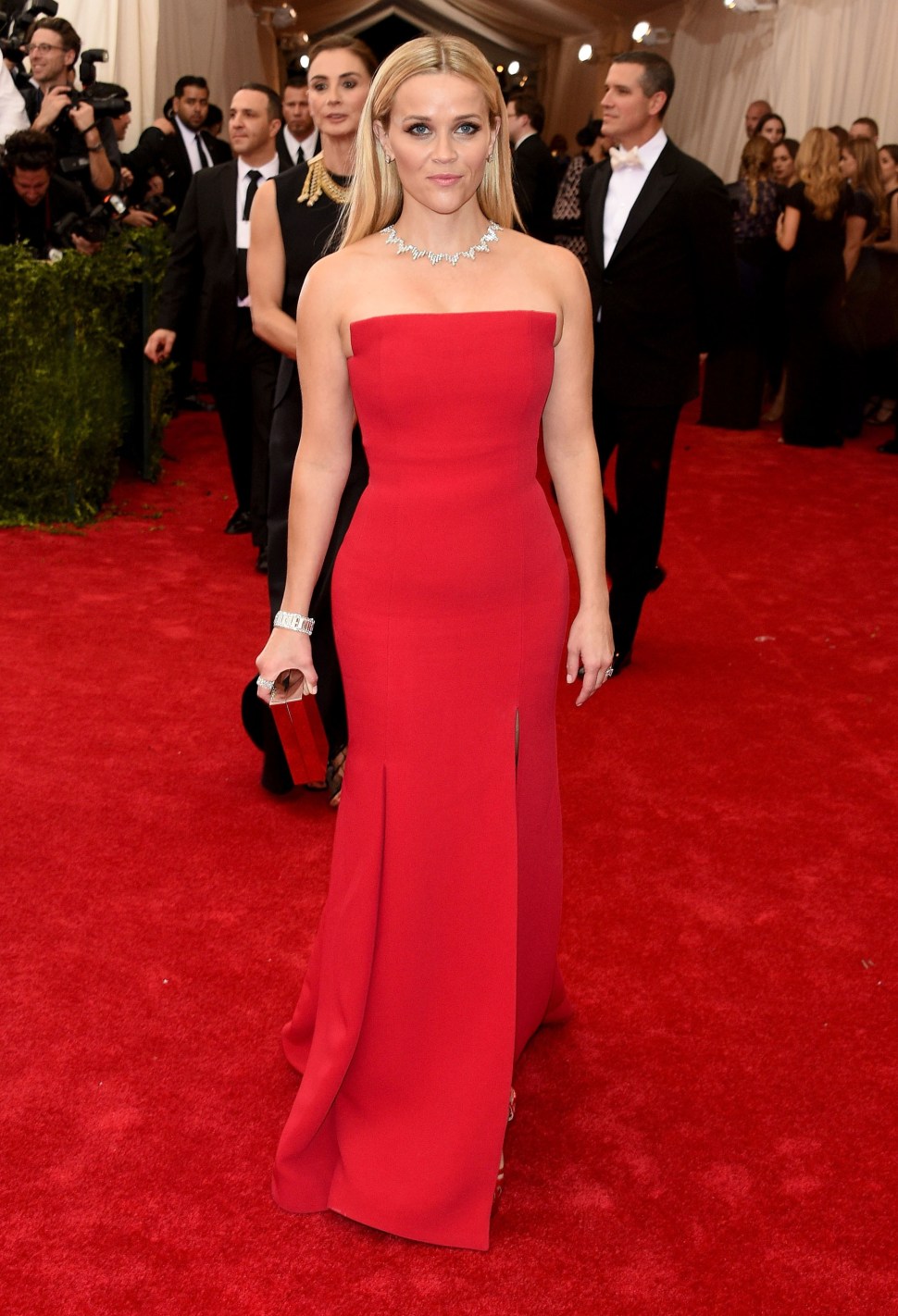 Fast fashion empire Topshop courted the young "it" girls Hailey Baldwin, Bella Hadid, and Emily Ratajowski who all wore custom looks from the brand. Sarah Jessica Parker also gave a nod to a retailer in the same vein, H&M, on her look. "I started working on by myself it in the latter part of fall, and started designing the head piece along with Phllip Treacy," SJP said with her flaming head piece towering over me. "We were pretty deep into the design with a wonderful tailor in New York, then H&M called and said they had this wonderful initiative called Conscious Collection where they use sustainable fabrics, and reuse fabric, and even vintage pieces, and I love the idea of having them collaborate with me on this. So I said, 'Look, this is where I am in the process, how do you feel?' And they basically dug up every piece of old fabric in Sweden, and it's been incorporated into this. I knew I wanted Poppies all over, so I used their fabric and found someone in New York to embroider all of these, so it's been a totally fascinating and interesting experience."
SJP's refreshingly DIY approach was the mark of a true New Yorker, the likes of which saw the evening as the pinnacle of the never ending gala season they have become ingrained in over the years. Georgina Bloomberg didn't even go shopping for a dress. "I'm wearing Badgley Mischka. I had it, and was looking for a special occasion to wear it, so I thought this was a good one," Ms. Bloomberg told the Observer on the arm of her father, former mayor Michael Bloomberg. "And I have my dad here just to walk me up the stairs so I don't trip."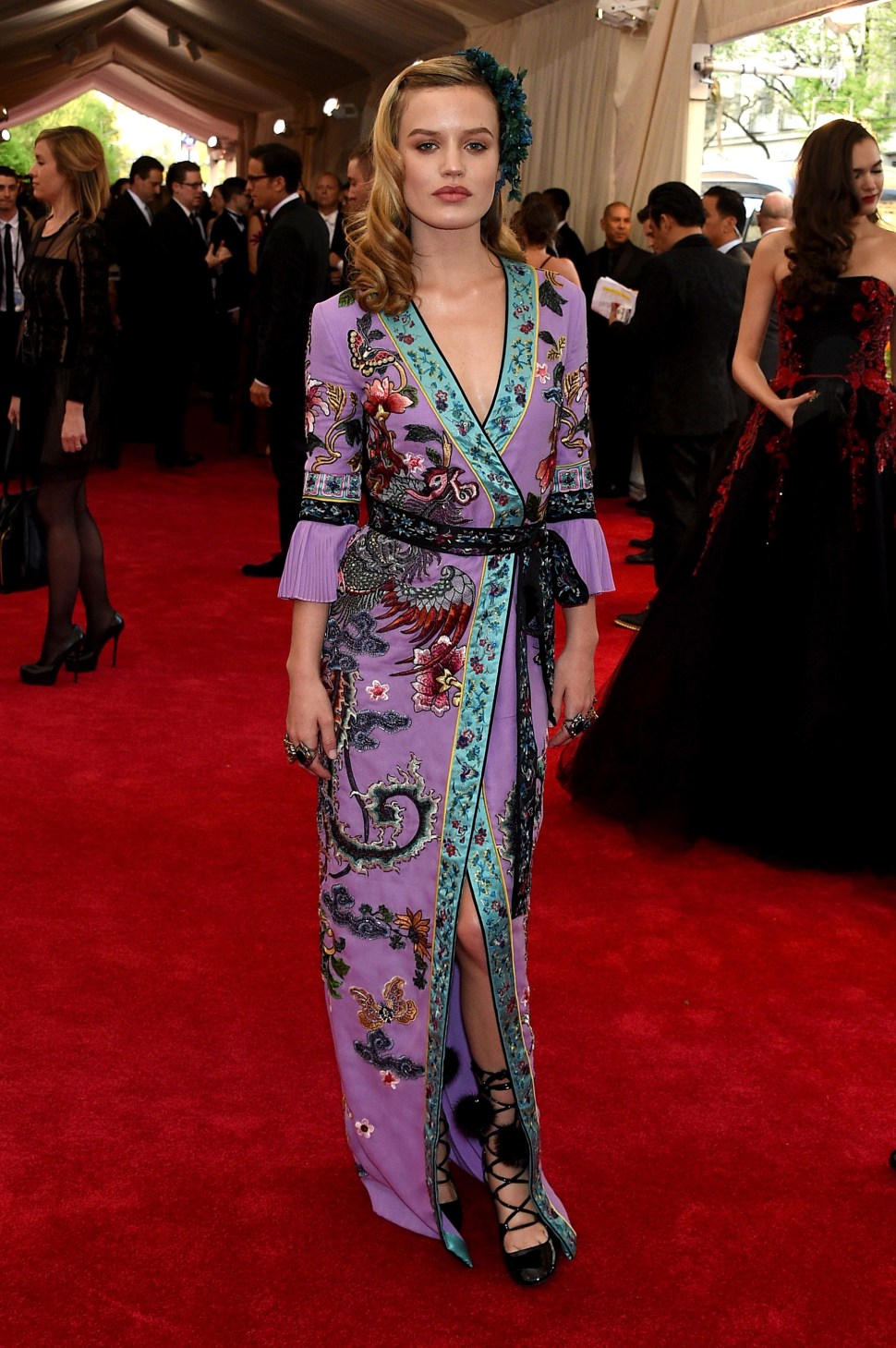 Brooklynite Chloe Sevigny stepped outside after her red carpet pass for a cigarette break. She was joined by other Manhattan social fixtures like Stavros Niarchos, Lauren Santo Domingo, Jessica Hart, and even Lady Gaga with Alexander Wang who waited in the wings for the late arrivals to waft through. "I've been to every Met Gala. They're all different, and incredibly interesting, exciting, unique, and fun. Just totally memorable," Tommy Hilfiger said glancing over his shoulder as George and Amal Clooney walked behind him. "And I think George and Amal are the couple of the night."
Rihanna showed up just an hour late, which seemed to land somewhere in the acceptable range of diva, as she would be taking on performing duties. The songstress swapped her sweeping yellow Guo Pei gown, which required three additional handlers on top of her own lifting, into a more flexible red bustier and black satin pants to perform a selection of hits with a full orchestra inside the museum. Beyoncé and Jay-Z showed up an egregious three hours late, nearly halfway through dinner. Clearly the two had not woken up like this, though they did look flawless.
It seems the next item on the to-do list for many gala goers was a trip eastward. "I haven't been, but it's somewhere I really want to go. I would love to," Kendall Jenner told the Observer before greeting mom Kris Jenner at the museum's entrance and walking in to meet family members Kim Kardashian and Kanye West. The elusive interior of the party is only for a select few where the most intimate moments happen, away from the prying eyes of the press line. Hints of this became clear after the last set of steps at the museum's entrance. Mr. Manginello smiled at his new fiancé with his hands around her waist while waiting for Ms. Vergara's current co-star and newfound BFF, Reese Witherspoon. Ms. Witherspoon then hung back to wait for model pal Cara Delevingne. The two exchanged mutual love taps on their rear ends as they walked through the front doors. Best off all, James Marsden whispered sweet nothings into Jennifer Lawrence's ear. "I dressed up for you," he said after the two embraced. Add that pairing to the rumor mill.