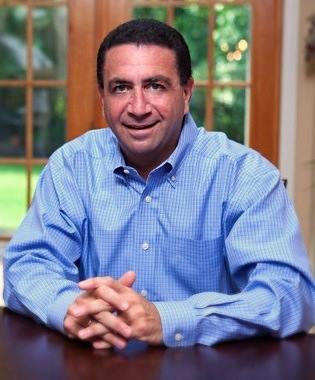 TRENTON — Robert Ianuale knows what it's like to get swatted.
Not the literal kind of swatting, mind you, where you hit something with a sharp blow from a flat object. No, Ianuale is keenly familiar with another kind, the "SWAT"-ing kind — when police officers, after receiving a false emergency report from prank phone callers, show up at your door decked out in full riot gear to deliver justice on a crime you almost certainly didn't commit.
At a hearing of the Assembly Homeland Security and State Preparedness Committee this morning, Ianuale —  a resident of Keyport who goes by the name FISTPUMP on social media — recounted his experiences of being swatted not once but twice over the course of the last two months. About the first time, he described how law enforcement officials raided his home after they received a tip that he was holding hostages and was threatening to "shoot my girlfriend, at the time."
"They said they had reports of me holding hostages and that I would shoot police if they had come in and stuff like that. And they were like, 'is anybody else in here?' And I'm like, 'no.' So I opened up the door and was just like, 'come on in.' I live in a loft, so it's one giant room. It's very easy to see if anything is being hidden there and everything else," Ianuale said.
Ianuale's testimony was sought because the committee considered a bill (A4375), sponsored by Assemblyman Paul Moriarty (D-3), today that would upgrade crimes of these kinds of false public alarms under certain circumstances, bringing it up from third degree to second degree and making it punishable by five to ten year in prison and a fine of up to $150,000. Experts say cases of swatting, which is a new take on the typical false alarm and bomb scare, have increased in frequency as the internet has made it easier to place calls that are difficult to trace.
Some, also, have traced the problem to online gaming culture, where prank callers anonymously lure police to an unwitting gamer's house under the pretense of a false emergency report.
Those seeking to crack down on the act say the false alarms strain local police forces and could ultimately prevent them from responding speedily to actual cases of criminal behavior, putting people in danger. Moriarty, who was himself the victim of swatting at his home in Washington Township after sponsoring the legislation, is one of those individuals seeking stricter punishment — as is Ianuale.
"So the entire situation really only lasted about 5 or 6 minutes, but it could've gone a lot worse. They could've come in with guns blazing, they could have hurt me, they could have shot me, they could have shot my dog. They could have caused damage," Ianuale said.
And that was only the first time Ianuale became a victim of swatting. On May 2nd, Ianaule told members of the committee that he "had actually gotten swatted again," when they inquired at his home about a report that he had "punched my girlfriend in the face."
Ianuale, whose Youtube broadcasts can attract thousands of views, said he was live streaming at the time and his account has since been deactivated on the site YouNow.com because moderators believe he "physically abused a woman during my broadcast, which is completely false."
(Ianaule, as one reader pointed out following the publishing of this article, has a history of provocative and at-times controversial behavior that has come through in his videos. The reader argued that contrary to Ianaule's account, he was not banned from the streaming service because of the swatting incidents but because of multiple rule violations and several ensuing threats to YouNow's staff.)
"This time, they knew I was broadcasting, because the 911 caller mentioned the site I was broadcasting on. So they had already responded to the swatting incident two weeks prior, and only had two officers come this time. And the two officers came in, and they asked my girlfriend if she was OK, and obviously everything was fine," he said.
Moriarty said stricter penalties for swatting need to be put in place before someone is seriously injured as a result.
"I think the burden here is on law enforcement. It's terrible to be called out to these false alarms and get all geared up and wonder whether you're going to be going into a very dangerous situation, only to find out that you aren't. And you wonder how many times this happens before you have the person that called wolf syndrome, where the person doesn't get up for it," he said.
After hearing further testimony from Harry Harbort, a represenative of the Mercer County Sheriff's Office — as well as listening to the 911 call that led to police responding to Moriarty's home — the committee released the bill unanimously. They amended the legislation to "make the false reporting of any incident that could cause an evacuation of certain buildings or public inconvenience or alarm a false public alarm," as well as to "upgrade the crime of false public alarm a second degree crime."
This article has been corrected to reflect Ianuale's and Moriarty's remarks, which were confused in a previous version.