The fashion world returned to their computers today after a long holiday weekend to some shocking news: Band of Outsiders is reportedly shutting down. In addition to canceling fall wholesale orders, they've laid off nearly the entirety of their staff. Fashionista broke the somber story, which noted that this downfall is due to a lack of funds. And it truly did come as a shock, as founder Scott Sternberg is beloved by fashion editors, stylists, as well as red carpet roaming celebs and models. So what went wrong?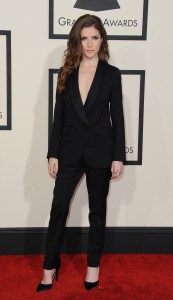 Prior to his entrée into design, Mr. Sternberg was a talent agent at CAA's office in Los Angeles. He continued with his whimsical West Coast approach to fashion for the launch of his label in 2004, which started off as a shirt and tie company. As he expanded his brand to include a full men's ready-to-wear range, followed by a women's line, he racked up a list of accolades and nods of approval. In 2007 he was a finalist in the CFDA/Vogue Fashion Fund, and a year later took home the Swarovski Award for New Menswear Designer of the Year. The following year he tied with Calvin Klein's Italo Zucchelli as CFDA's Menswear Designer of the Year.
While the New York style set adores Mr. Sternberg, he's simultaneously served as a leader of sorts for a notable crew of Los Angeles-based designers. His name is mentioned alongside the likes of Laura and Kate Mulleavy of Rodarte, Jeremy Scott, and Greg Chait of The Elder Statesman, as people who are carving a niche for legitimate fashion in SoCal. A few celebs have even donned his creations for major red carpet moments; Anna Kendrick made a statement in a tailored tuxedo of Mr. Sternberg's design at this year's Grammy Awards, Andrew Garfield wore a standout silver suit jacket to last year's Met Gala, and in 2013 Frank Ocean wore a custom yellow tuxedo for his highly anticipated Grammy performance. Mr. Sternberg often tapped celebs to front his campaigns and lookbooks, favoring Polaroid shots of Kirsten Dunst, Amy Adams, Jason Schwartzman, and Spike Jonze over actual models.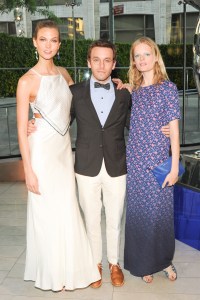 And then there were the many collabs that Sternberg took part in. Most recently, he thrust his brand right into the hands (and mouths) of mainstream America with a Starbucks collaboration that resulted in two coffee mugs. He's also had an ongoing partnership with Christina Tosi of the Momofuku Milk Bar to create custom cookies for his runway shows. Plus, he's engaged in collaborations with brands including Sperry Top-Sider, Olympia Le-Tan and Manolo Blahnik, which spans quite a vast market of consumers.
But despite all that, there have been a few hints that business was amiss for the brand. Sternberg announced that he wouldn't be showing a collection for New York Fashion Week during the Fall 2014 season, with the reasoning that he was too focusing his attention on the first stateside outpost for his brand, a Soho flagship. He also canceled his Spring 2015 show this past February, simply releasing a lookbook for that collection. While we have yet to receive any details about this closure from the Band of Outsiders' internal press team, we're already mourning the loss of this delightfully cheeky brand.