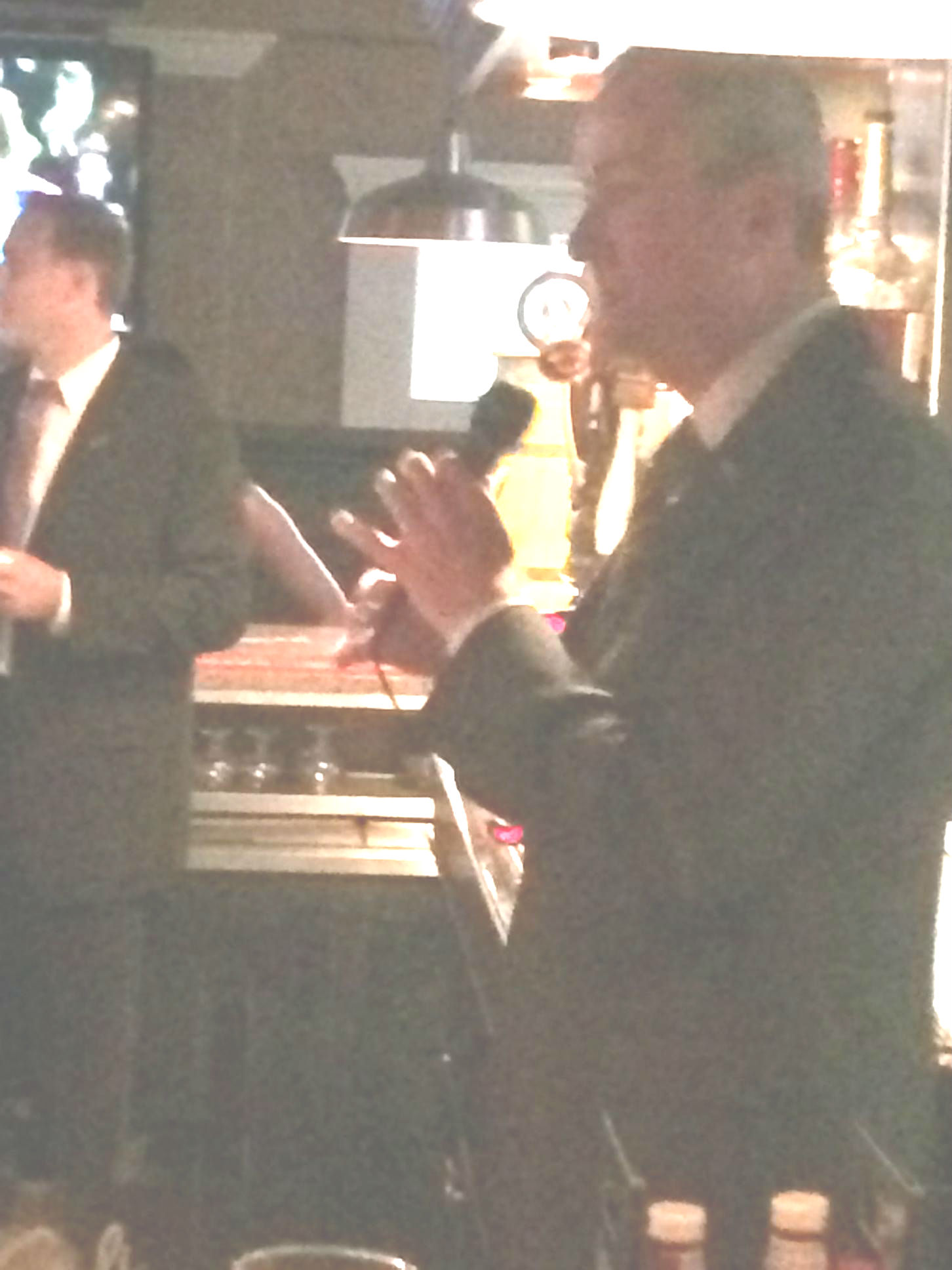 WEST CALDWELL – Former U.S. Ambassador to Germany and potential 2017 Democratic gubernatorial candidate Phil Murphy spoke at a fundraiser for Essex County Freeholder Leonard Luciano from a unique vantage point on Thursday night.
Murphy, crowded by the more than 150 supporters jammed inside the Suburban Tavern in West Caldwell, found refuge in the only place still available to address the crowd: behind the bar.
"He had no choice," said one Democratic operative present. "But he handled it with ease."
Those in attendance at the fundraiser event included Essex County Clerk Chris Durkin; Phil Alagia, Essex County Executive Joe DiVincenzo's chief of staff; Essex County Freeholders Pat Sebold, Cynthia Toro and Brendan Gill; state Assemblyman John McKeon (D-27); state Assemblywoman Mila Jasey (D-27); Montclair Deputy Mayor Bob Russo and Newark council members John Sharpe James and Anibal Ramos, Jr..
"I'm glad Phil Murphy showed up," said Luciano, of West Caldwell, a freeholder since 2011 who represents the West Essex-centered District 4. "But I'm not sure if he had to serve any drinks."