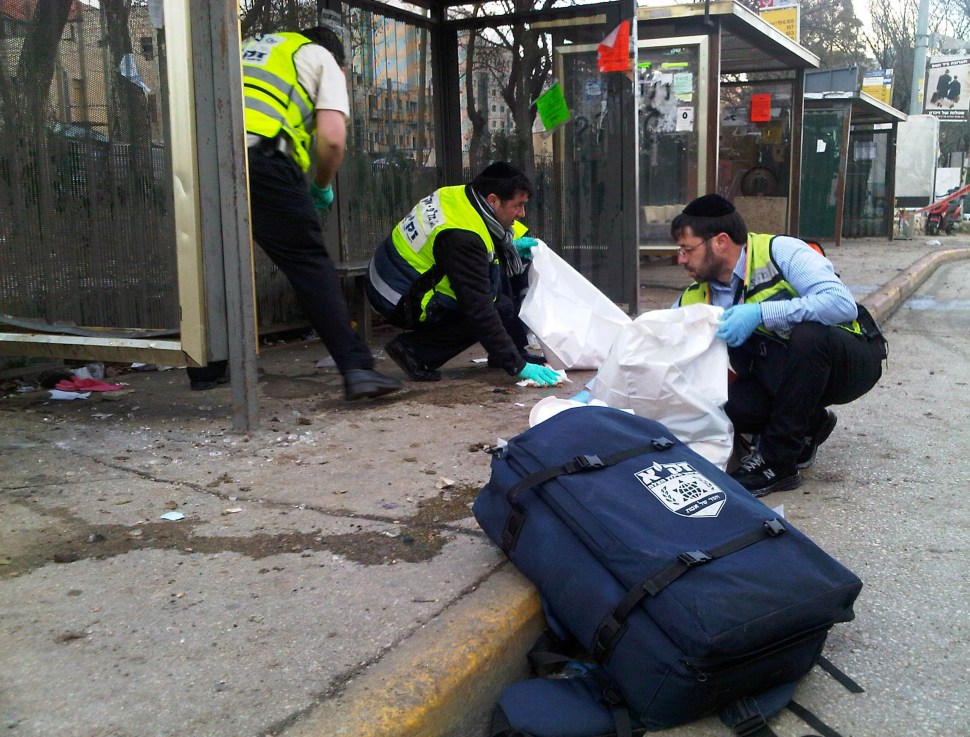 JERUSALEM, ISRAEL—I had just hung up with a friend studying in Northern Israel for the year who wanted to meet up in Jerusalem for a beer. He was hoping I'd make it in time for Happy Hour. I thought it'd be better to meet on Sunday, as the Religious-Zionist community is celebrating Jerusalem Day. It commemorates the successful Israeli counterattack against the invading armies of Egypt, Syria and Jordan, resulting in the miraculous Israeli victory of six days and the recapture of a holy city, which would immediately become accessible to all religions.
If I would have hopped on the next bus, I'd probably be dead or injured. As it turns out, the sirens I heard outside my dorm in Alon Shvut were coming to rescue four Israeli teenage students, who were waiting for a bus and were intentionally struck by a Palestinian driver. The most severely injured is my age and a classmate of mine at the gap year program I attend. This is the second such car ramming attack at the bus stop since November, not including the two stabbings that occurred here in the Fall. It was at this locale, where in June, three boys on their way back from school were kidnapped and subsequently shot, helping spark the summer conflict between Israel and Hamas.
---

The bridge to the school overlooks the fateful site, splattered in blood; the three boys who crossed it would have this moment etched in their memories.

---
Well, it was nearing 2:00 and a few of us Americans usually volunteer at the local elementary school every Thursday to help some of the kids from disadvantaged backgrounds with their homework and more importantly, to serve as that older guy who speaks a smattering of Hebrew, but wants to be your friend. The consensus was mutual. There was no way we would let fear get in the way of the right thing to do. The bridge to the school overlooks the fateful site, splattered in blood; the three boys who crossed it would have this moment etched in their memories.
Our protégés were worried we weren't coming, it was 2:03, and their teacher was busy calling everyone's parents alerting them of the situation. I think these kids have had enough already, really. Around the corner from their school is the pool I swim at every Monday and Wednesday. On the other corner, religious fanaticism rears its ugly head in defiance of morality and humankind. Around the corner of my high school, we have a Saint Ambrose. I was shocked at how adapted these kids were to the situation. It's like they've come to accept that from time to time, people around them are killed just for being Jewish. Books were an afterthought today, though I must confess they usually are, so we played soccer for about an hour until the Americans gave up, not because we were tired, but because we were getting our butts whipped. At least "our kids from the school" weren't in a quickly emptying school building, sitting in a dark classroom reading the news and wondering why the world outside seems to grow colder by the day.
We bade them goodbye and made our way back to the campus. There were no cries for retribution or justice, only the recitation of Psalms in the hope that God will enable a speedy recovery for the kids who just wanted to catch a bus.