First off, let's all say a tiny prayer of thanks to the Nashville gods and a big congrats to the writers, cast & crew that we were renewed for a 4th season. Hooray! Thank you, ABC. Thank you, Nashville.
Our season finale opens with an ode to Richard Linklater's Boyhood in which the poster was re-made with Deacon in the lead role.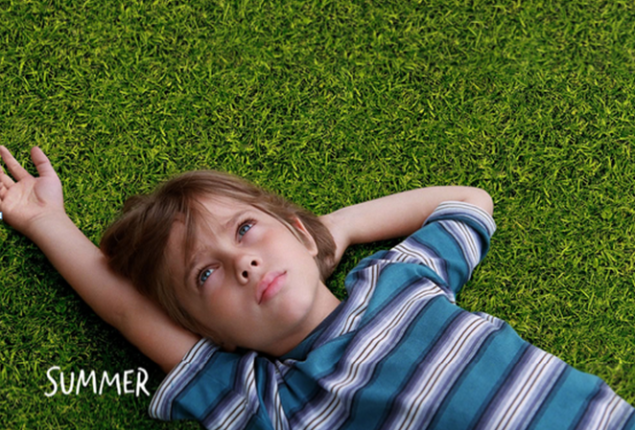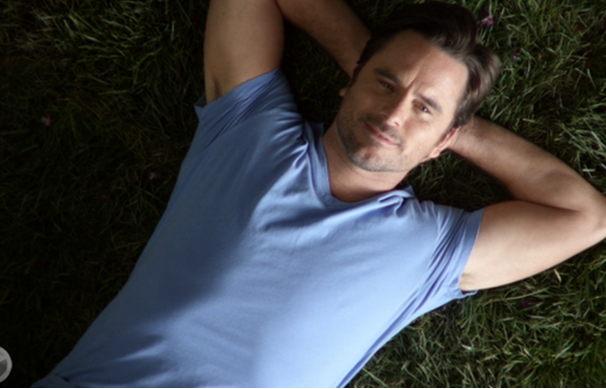 Unfortunately, it's all a bad dream and instead of growing up in Texas, it turns out this sunny day is actually his death sentence. Deacon's wakes up from the image of dirt being thrown over his fresh grave. Yikes!
Caleb (just in time for the season's finale, I learned this guy's name, progress) asks Scarlett to move in with him. He's aw shucks like, "you don't have to decide now." Then Scarlett does this impossibly cute move where she walks over the bed in her 'lil bare feet and says, "I've ééédecided. Let's do it." Sometimes Scarlett's impossible cuteness is a bit much for me to take but this was on point and I fell a little bit in love with Scarlett. In other Scarlett news, the horrible moon necklace is back.
I would like to Thank Gunnar for telling the horrible Kylie "no nookie" yet somehow I'm worried his stance on this won't last long.
Juliette is losing it for realz but fortunately they've replaced her baby with a robot doll, so don't worry guys, no children were harmed in the filming of this episode of Nashville.
Jeff Fordham, everyone's favorite sadist, has his hands in two pots now – Layla's and Juliette's. Layla is simply the saddest character on the show and possibly on television. She suffers abuse after abuse without even knowing what's happening to her. At this point, Jeff won't even let her answer her phone. Layla and Jeff's relationship is eerily close to that of Ramsay and Reek née Theon on Game of Thrones. Jeff has so little fear of Layla disobeying his orders that he has no need to even hide her phone from her. At the end of the episode, after Layla knows how badly Jeff's fucked her, she still stays with him. She's too weak to go it alone, her only option is to remain his puppet. I didn't think Layla's therapy bills could get any higher after that Will / Love & Country debacle, but goddamn, this girl is spiraling fast into Amanda Bynes territory and it's hard to watch. I used to dislike Layla, but how can you hate someone who clearly hates herself so much? At least Juliette has real friends and family to catch her when she falls. (Where the fuck are Layla's parents?!) Even if Avery drove the robot baby away at the end of the episode, even if Juliettte fired Glenn and Rayna, even if Emily's name still isn't before the opening titles despite three years as a regular on this show, these people are not going to let Juliette turn into Layla. More importantly Juliette isn't going to let herself turn into Layla. Juliette might have let herself into Jeff's lion's den, but she's not dumb enough to throw away the key. Unlike, the Jeff and Layla situation, there will be no doubt between Jeff and Juliette who's boss. Jeff may try to destroy Juliette, but  unlike with Layla, the only reason he's been given this opportunity is because Juliette also wants to destroy herself.
I know everyone is very concerned about Deacon's cancer storyline and the will he or won't he die pendulum. But I have to say, my interest in this story pales in comparison to anxiety I've felt the past two season over Will, and his struggles to come out. I loved his press conference, I loved his statement. I love Will and his enormous cowboy hat. I know this is only the beginning of problems for Will, and that things will get much harder from here on out. But for summer hiatus, at least, let's let it feel like the win that it is. Maybe this summer, Will can sleep a little easier.
Now that Will is out of the closet, I guess the writers thought they should probs throw another character in there. The costume department was like, "how bout Teddy?" we've got this really tight purple shirt we can put him in? Teddy being gay would answer so many questions for me re: his behavior on this series. Like, why you such a puss w/ women tedman? Possibly because you don't actually like them? Something else? In less interesting Teddy news, he's also going to jail.
Kiley's accents are ALL OVER THE PLACE this episode. She pulled out her Spanish and she has a southern-belle twang that I know she did not have when we saw her in the Fall.
Good thing Rayna has that bench on the end of her bed to sit upon when she needs to do some performative thinking or feeling.
I like that God song Juliette sang at Luke's concert, although I'm not sure I believe she would agree to go on tour as an opening act for anyone, including the wheelin' dealin' King of Country.
Scunnar almost kisses after singing a glorious duet that makes everyone cry. They don't because, obvs, we can't have Rayna + Deacon, Scarlett + Gunnar, & Juliette + Avery all together at the same time!! The show would collapse. But, it looks like Javery is over for now – Avery took the baby and ran. And Deacon is probably dead. So perhaps in the fall, Scunnar will finally have their second chance. We'll get five seconds of perfection and then our dreams will be shattered, just like they are re: everyone in Nashville.
See you guys in September.