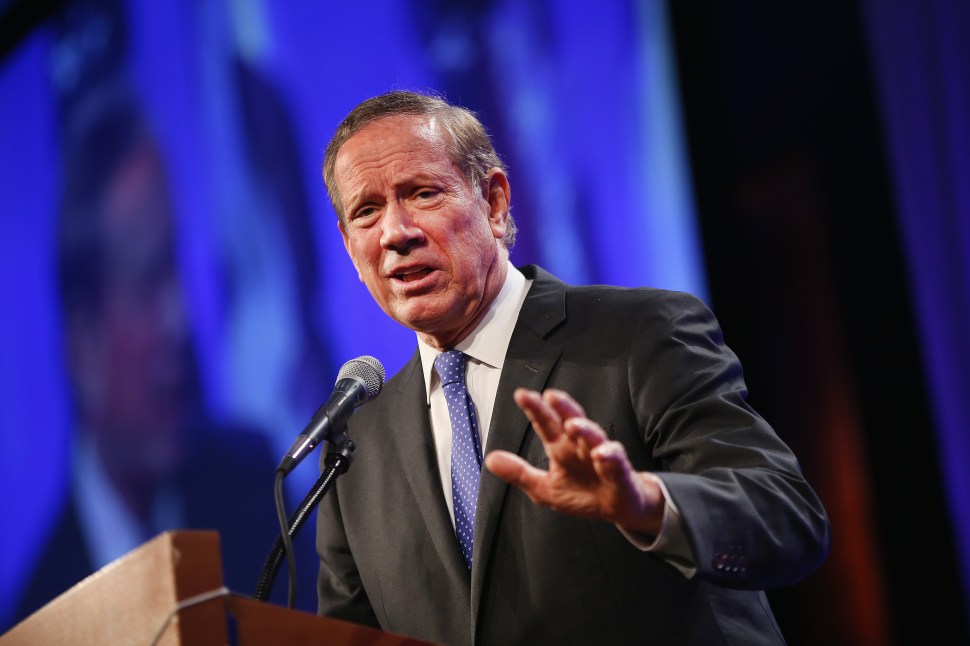 Leaders of the five Republican county organizations in New York City are urging former Gov. George Pataki to run for president.
In a brief joint statement, the five leaders said Mr. Pataki, who last held elected office in 2006, served New York "with honor and integrity."
"After having served this great state as Governor for 12 years with honor and integrity, it is a privilege for us to enthusiastically encourage Governor George Pataki to enter the race to seek the Republican nomination for the Presidency of the United States of America," the GOP chairs said.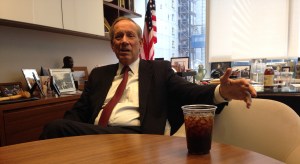 The five Republican chairs in New York City are Craig Eaton of Brooklyn, former Congressman Bob Turner of Queens, Adele Malpass of Manhattan, John Greaney of the Bronx and John Antoniello of Staten Island. How much help county leaders can actually offer Mr. Pataki is an open question. There are no Republican elected officials in Manhattan and the Bronx, while the Queens and Brooklyn GOP organizations have been wracked by infighting for years.
Mr. Pataki, a three-term governor and moderate, has repeatedly visited Iowa and New Hampshire, key states in the Republican presidential primary. Despite the prominent position he held a decade ago, Mr. Pataki is far from a top flight contender. Few Republican primary voters know who he is and the sprawling field is packed with big names, like Sen. Marcio Rubio and former Gov. Jeb Bush. Media outlets have dedicated little time and attention to Mr. Pataki's campaign.
But Mr. Pataki, a politician known to flirt with presidential bids, appears more serious this time around. He is planning next week to announce whether he will to run for president at Exeter Town Hall in New Hampshire.
In his campaign appearances and press releases, he has pitched himself as a social and fiscal conservative who will seek to shrink the size of federal government.