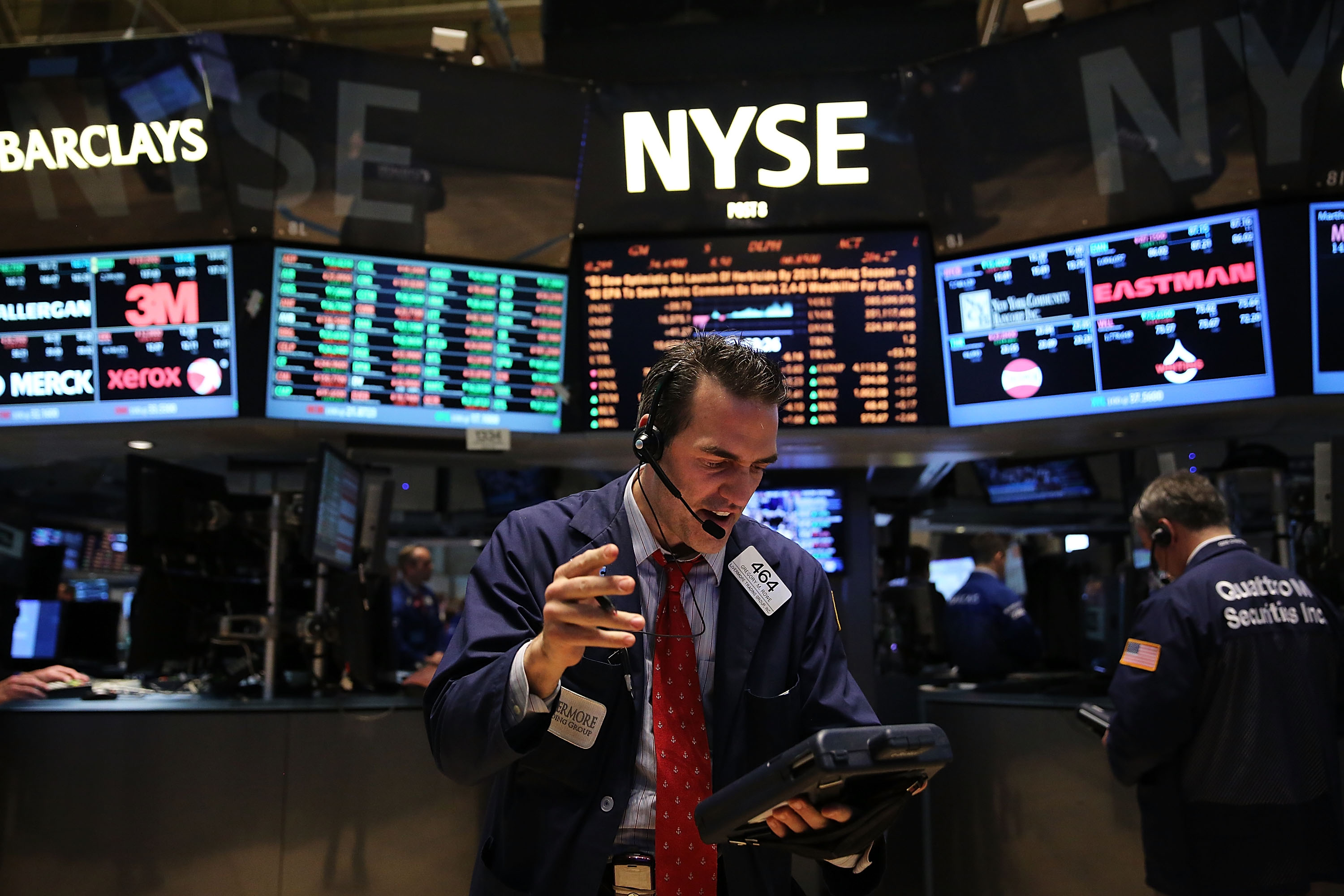 Call it Gold Tuesday.
This morning, New York Stock Exchange President Tom Farley introduced a new bitcoin pricing index, which the august institution hopes will be the ultimate authority on digital currency.
Mr. Farley, who at 39 is the second youngest president in the NYSE's history, has been interested in bitcoin since 2012, when his company Intercontinental Exchange acquired the NYSE for $8.2 billion. A veteran of the tech boom, Mr. Farley set out to modernize an organization still characterized by stockbrokers yelling out trades.
Once he invested in Coinbase, a bitcoin startup, Mr. Farley realized that digital currency had serious investment potential.
"With bitcoin, you don't have to make a particularly huge investment in order to have the right seat at the table," Mr. Farley told Mashable.
This renewed faith has not translated into price increases—bitcoin has been hovering between roughly $220 and $250, down from a high of $ $1,242 per unit in the halcyon days of 2013.
Mr. Farley, however, thinks the potential advantages outnumber the risks.
"The benefit is when we get it right, we get it real right," Mr. Farley said. "When we get it wrong, the idea is to get to that answer as quickly as possible and move on."
Other bitcoin buffs are excited about the potential of the NYSE bitcoin exchange as well.
"The NYSE's announcement is yet another indicator that major financial industry players are beginning to see the potential benefits of embracing Bitcoin and its underlying blockchain," Jerry Brito, executive director of Coin Center, a cryptocurrency advocay group, told the Observer.