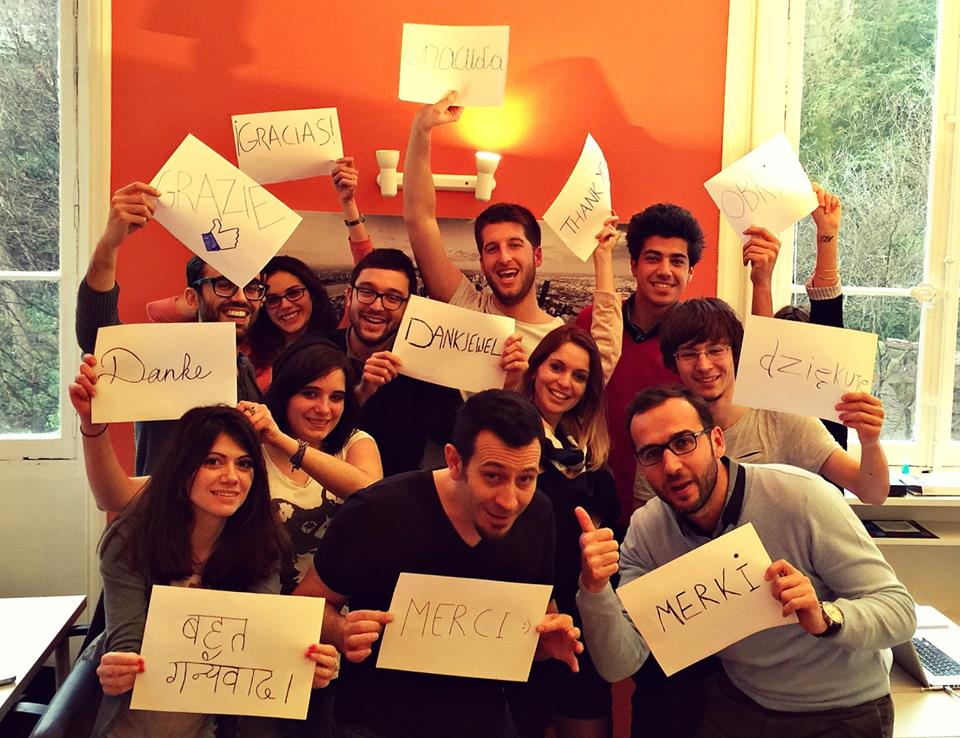 The "sharing economy" is, by and large, a spin term for ways the internet facilitates making money off idle resources (unused cars, empty rooms, free time). Not that there's anything wrong with it, but when someone is making a buck, the term "peer-to-peer" makes a little more sense.
A new site, Nightswapping, gives people an incentive to offer travelers free space in their home by promising them free nights with other users in other cities—paying it forward, as it were. You know, actual sharing. The site is a little over a year old and has 70,000 people swapping homes and in 150 countries, according to a spokesperson.
Couchsurfing started five years before Airbnb. The site is a nomads' Facebook, where members both offer free space and borrow it, leaving feedback for each other as they wander or welcome. Not that users necessarily go into couchsurfing without expectations.
Nightswapping takes it a step further. In the Nightswapping economy, hosting a nightswapper earns you a night at another nightswapper's home—so hosting nights = guest nights. If you give, you get. In fact, give a lot and the company provides travel expense vouchers.
The big advantage here: Trading nights doesn't have to be direct. If you live in Paris, Texas and want to stay in Paris, France, it's going to be hard to find a Frenchman that wants to come to your town the same time you want to travel. With Nightswapping, you can host a Czech that hosted a Cuban so you can stay in China.
It's asynchronous sharing, but actual sharing nonetheless, and Nightswapping charges travelers about $10 (it's in euros) for connecting them with people with space.
Similar schemes have existed before. PlanetMoney did a show that included a babysitting coop where taking care of one couple's children would earn you hours that other couples in the coop would care for yours.
Andrew Smales, the founder of an early blogging site called Diaryland, said via email that there's no reason the internet couldn't facilitate far more sharing, but "It just needs to be something compelling that a lot of people hear about and go 'ohhhh yeah, that's what I want.'" Smales launched a site for asynchronously swapping books and CDs in the mid-2000s, called Swappingtons. When it started to blow up, managing the community became too much for him to handle and there weren't VCs in that era game to invest (Smales is a serial bootstrapper who's walked away from investor overtures). So he stopped, Swappingtons went into a slow spiral and he let the domain expire.
Swappingtons had to address a problem shared by Nightswapping: items exchanged that have different values. For example, staying in a private room overlooking Central Park isn't the same as sleeping on some kids upper bunk in a row house past the Philadelphia airport. But Nightswapping has a complex system for assessing equivalency. Plus, you can buy nights using the system (which is probably necessary for new users to get started).
As peer-to-peer giants show their true colors and the sharing utopia shows its corporate face, it's worth giving a new startup some time to build a space in which those that want to can sing a little Kumbaya together.