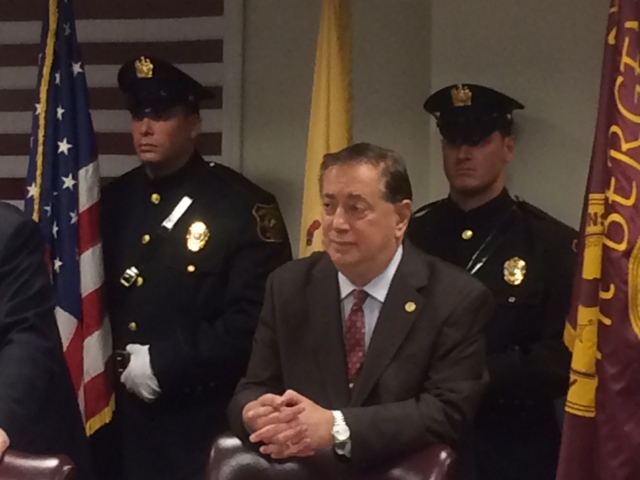 NORTH BERGEN – North Bergen Mayor and state Senator Nick Sacco (D-32) might have won by a 2-1 margin in last week's election, but judging by his comments about a potential future rival, he is leaving nothing to chance.
During the contentious North Bergen mayoral campaign, assertions were made that the campaign of Sacco's opponent, Larry Wainstein, a wealthy local businessman, was infiltrated by former township clerk Joe Mocco, who was convicted on racketeering charges in the late 1980s.
Katie Mocco, the former township clerk's daughter, is a North Bergen Republican committeewoman who reportedly considered running on Wainstein's slate and who might also consider a future North Bergen mayoral run.
There are numerous biblical references to visiting the sins of the father upon following generations. When asked by PolitickerNJ if these held true regarding Katie Mocco's political future, Sacco's answer had Old Testament overtones.
"Absolutely. She was right in the middle of working with [Wainstein], and she would fare no better than him. She's no wallflower," Sacco said on Tuesday after was he sworn in again as North Bergen's mayor. "If that crew would have won, you would see the worst corruption this town has ever seen. They have got to be kidding."