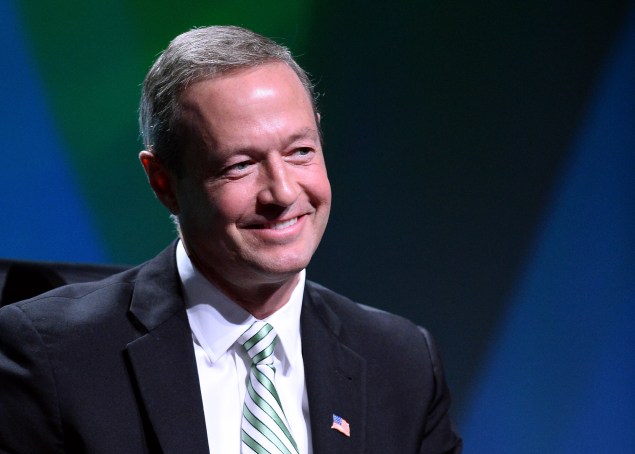 She may have taken a meeting with him last year, but Council Speaker Melissa Mark-Viverito didn't appear too pumped today about Martin O'Malley's presidential bid.
Mr. O'Malley, the former Maryland governor, is set to enter the Democratic primary on Saturday, joining Vermont Sen. Bernie Sanders and Hillary Clinton, the unequivocal frontrunner. So far, he is not receiving much in the way of warm words from Mayor Bill de Blasio or Ms. Mark-Viverito, two liberal Democrats who chose to snub Ms. Clinton, the former secretary of state and U.S. senator from New York, last month.
"A conversation did ensure at their request. I am interested in hearing from anyone that has, that wants to express any sort of interest in maybe running for office–I love to hear different points of view," Ms. Mark-Viverito, speaking of the Maryland Democrat, told the Observer at an unrelated City Hall press conference.
She declined to say Mr. O'Malley's name, instead offering some praise for Ms. Clinton.
"I've been happy to hear some of the comments that Secretary Clinton has been making on issues that we've been discussing here, whether it's criminal justice reform, immigration reform and strong words in regards to the unfortunate stay [on President Obama's immigration executive order] yesterday," she added. "I'll meet with whoever wants to meet."
Yesterday, Mr. de Blasio similarly distanced himself from Mr. O'Malley–who employs his old campaign manager and campaign spokeswoman–and said what he has heard so far from Ms. Clinton is "very promising."
Like the mayor, Ms. Mark-Viverito said she had not made up her mind over who she will back for president in 2016.
"I have not made a decision on any candidate. I continue to listen and hear points of view," she said.