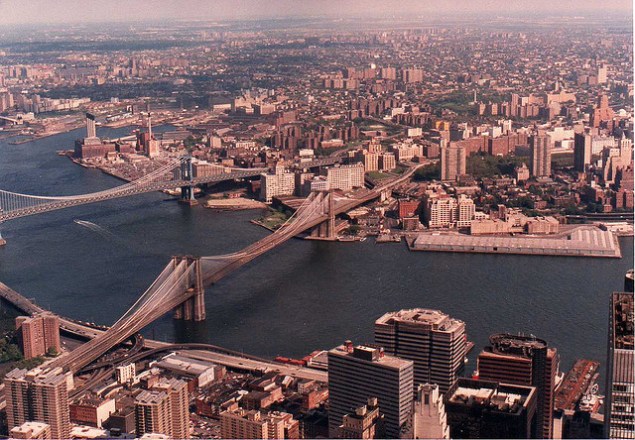 The city needs the suburbs to solve its housing crisis—a somewhat inconvenient, though not unexpected, fact wedged into the Mayor's retooled PlaNYC, according to Crain's. But it's not clear how willing Long Island towns will be to play along. The paper quotes Westchester County Executive Rob Astorino as once saying, "We have our own needs and challenges, and we can't absorb the city's."
Meanwhile, New York's shortage of median-price inventory has warped the economics of the housing market, pushing prices up and making would-be sellers to afraid to put their apartments on the market because they're not sure if they'll be able to find another, according to Crain's. Meanwhile, the ultra-luxury market is driving up land costs, making it harder for developers to justify building less rarefied inventory.
The San Remo tower apartment from which octogenarian hedge fund pioeneer Robert Wilson leapt to his death in 2013 has sold for $20.75 million, according to The Times. The buyer is the Savrola Residence Trust, whom the broker says is a local family (press shy of course).
Smorgasburg is bringing its curated food truck concept to Queens, according to Gothamist, more specifically Long Island City. "We've been eating our way through Queens for the last few months, and thinking about our dream market there for almost a year now," says co-founder Eric Demby of his plans to provide a sliver of that experience for those to lazy to go seek it out themselves.
Midtown Equities and East End Capital have secured an option to purchase the much-watched Citi Storage site on the Williamsburg waterfront, according to Crain's. The city had originally eyed the parcel for Bushwick Inlet park, but after overspending on land acquisition decided it would prefer to let it go to a private developer for hundreds of millions.
Federal cuts to the city's public hospital system, which serve primarily poor and uninsured patients, is part of a planned move on the part of the Affordable Care Act, which assumes those hospitals will need less funding as more Americans get health care. But a new report from the comptroller says that the theory won't hold here because those hospitals serve a large number of illegal immigrants, who are not eligible, The Times reports.