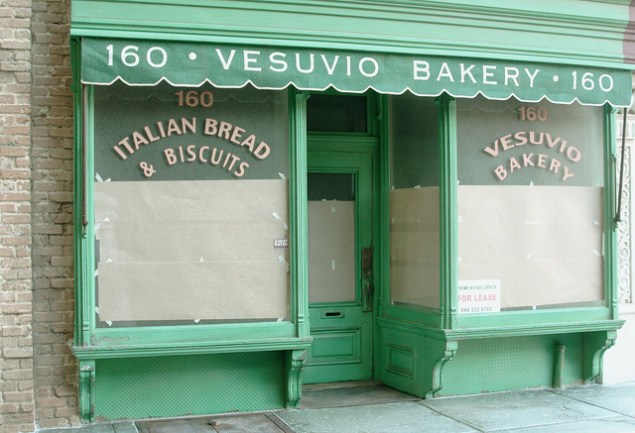 Why are there so many shuttered storefronts in the wealthy and otherwise vibrant West Village? The New Yorker asks. The average per capita income is now $110,000 a year, but this month's closing of the House of Cards & Curiosities will leave 4 vacant storefronts on the Eighth Avenue block. The answer? In a city of extremely high commercial rents, speculation and vanity would seem to be the answers.
For all the longtime shop owners who are sadly forced out of their spaces, and therefore, too, their businesses at times, there are some who are happy to call it quits, especially when they own their buildings, The New York Times reports. "You didn't realize that it was worth so much more than what we bought it for," Richard Zawisny of Eagle Provisions in South Park Slope told the paper of his decision to sell. "Then you start to contemplate, 'Why am I doing this, when I could be with my family,' and no one knows how much time we have."
The Witkoff-led redevelopment of Helmsley Park Lane is, despite what some have called a glut of super-luxury condos on the market, moving forward it seems and Yimby has a rendering. The project would be 1,200 feet (not a huge surprise there) and they suspect (though there's no proof) that the architect would be Rafael Vinoly based on the renderings, which look wholly unexceptional.
Speaking of super luxury properties: a full-floor penthouse at One57 sold to a mystery European buyer for $47.78 million, according to The Times. It measures some 10,923 square feet and is just below the "winter garden" duplex that sold for $91.5 million last month.
And in Brooklyn, where most homes can be had for the relative bargain of under $10 million, a Clinton Hill home "designed for an artist" but priced for a hedge funder is asking $8.5 million, The Times reports. "It would be wonderful if another artist bought it," says the broker. Ha!
Some 200 artists, however, are banding together to try to boost their buying power in a Real Estate Investment Cooperative after they found it difficult to convince a bank to give them a mortgage on a co-working space, Crain's reports. They probably won't be buying the one in Clinton Hill.
Meanwhile, Brookfield Properties is plowing ahead with a plan to build a $2 billion office tower atop submerged rail tracks on Manhattan's West side, according to The Wall Street Journal—ground-up construction is becoming increasingly popular as the prices for acquiring already-built office towers has soared.
Also newly constructed is the Rockaway Beach boardwalk; Bedford + Bowery has photos of the just-finished first-to-be-completed strip that stretches from Beach 86th to Beach 97th Street.