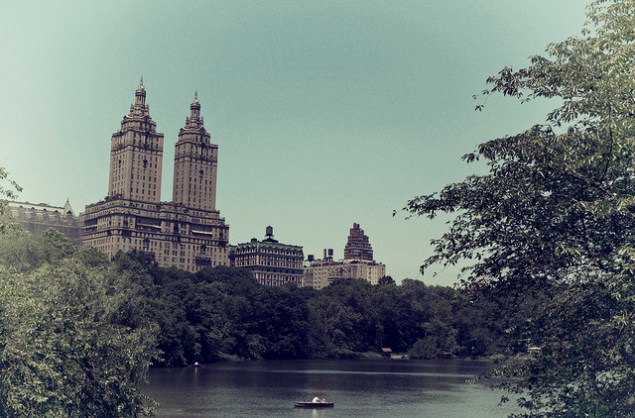 As more developers across the U.S. turn their efforts from moderately-priced rentals to luxury units, pushing rents skyward and making middle-class renters despair, according to The Wall Street Journal. "In some places, including Denver, Tampa, Baltimore and Phoenix, virtually all new apartment construction has been targeted to high-end renters. In Atlanta, about 95 percent of new apartments have been in the luxury category." Left with little choice in tight rental markets, many of the less affluent are stretching to afford the posh new units as well, a somewhat untenable situation.
Shocker: Cobble Hill residents don't like Fortis Development's plans for the LICH site, which would involve a 44-foot story tower, a 19-story tower and two 14-story ones, Brooklyn Paper reports. Too bad it's as of right, though Fortis is offering to swap it with one denser than the zoning allows that would feature 40-, 30-, 20-, and 16-story towers and some extra green space, goodies for the community, etc. That one wasn't too popular either: Brooklyn Paper reported that one resident threatened, "Eighty percent of the people in this room are attorneys and they will be up your a—every step of the way."
Meanwhile, on the hospital beat, New York City is hitting up the state and the feds for $1 billion more of hospital funding, Crain's reports, with complaints that Medicaid reform money wasn't fairly distributed throughout the state.
Also unfairly distributed: the enthusiasm for Shake Shack. The Madison Square Park franchise's return spawned an insane line on the day of its re-opening, Gothamist reports, which was, we guess, to be expected.
Santiago Calatrava complains to The Wall Street Journal that he's been treated like a dog after the debacle of the World Trade Center PATH station and that he's not even getting asked to compete in U.S. design competitions because of all the bad press cost overruns there have gotten. "It has not been easy for me," he told the paper, though to be fair, the PATH train station is not the only Calatrava project that's gone significantly over budget.
The New York Times is sometimes criticized for its uninnovative neighborhood coverage "[blank] is the new Brooklyn is the new Manhattan"—but we were surprised to see a story about Inwood from last year featured on the real estate page. A glitch most likely, but maybe, just maybe, it's a cheeky commentary on the repetitiveness of the luxury real estate cycle?
Speaking of luxury real estate cycles: one bougie craft ice cream shop is replacing another in Carroll Gardens, DNAInfo reports. MilkMade Ice Cream will take over the space occupied by the extremely short-lived Hay Rosie. Prices may be exorbitant as up until now, the company has worked mostly through subscriptions, "in which members pay $30 per month for two pints of unique flavors that never repeat themselves and are delivered to each address."