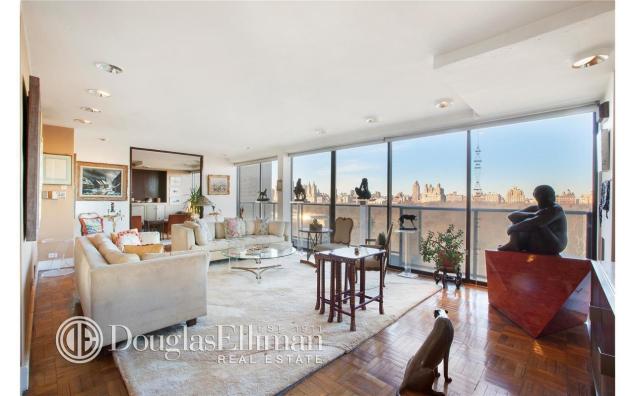 The Central Park Reservoir running track has finally been fully repaired after years of section work, according to DNAInfo. Parks Commissioner Mitchell Silver is hyperbolic about the re-opening: "Not only do people get a workout from their time spent on the track, they develop a lifetime of memories that are stronger than any gym membership could ever provide."
Perhaps Paul McCartney, who just purchased a duplex penthouse on Fifth Avenue with his wife Nancy Shevell according to The New York Times, will start running there? McCartney paid the full $15.5 million asking price for the penthouse at 1045 Fifth, which was reserved and customized for the developer, Manny E. Duell, who completed the building in 1967. He died a decade after moving in, but his wife lived there until her death last summer.
On the topic of music and real estate: Michael Jackson's Neverland Ranch has listed for $100 million, according to The Wall Street Journal. Now, however, it is being called "Sycamore Valley Ranch"—lest the late pop star's affiliation sully rather than augment the property's reputation? Nonetheless: "Acknowledging Mr. Jackson's many enthusiastic fans, the listing agents warned they will be doing 'extensive prequalification' of potential buyers before showing the property."
Gov. Cuomo has finally spoken out about de Blasio's proposal for 421-a reform, according to Crain's, which he suggested "may be 'too rich for developers,' " and criticized for not having a prevailing wage component for workers.
Williamsburg developer Toby Moskovits, chief executive of Heritage Equity Partners, is planning to break ground on a 140-room hotel in Bushwick, Crain's reports. In addition to the hotel, Ms. Moskovits also hopes to develop a 400,000-square-foot office building on the site, pursuing a similar rezoning strategy in negotiating with the city to persuade it to allow light manufacturing space to replace community space.
And developers, The New York Daily News reports, are gung-ho when it comes to Brooklyn industrial to office conversions. A class of real estate that was once a bargain has become in high demand.
Last but certainly not least: a Williamsburg pizzeria is selling pizza topped with mini slices of pizza, Gothamist reports. But the workers at Vinnie's aren't selling the pizza pizza, they just got bored one day and were looking for something to do: "We basically just took another slice and cut it, like, into a little slice and then put it on top of the other slice," he explained. "You know what I mean?"