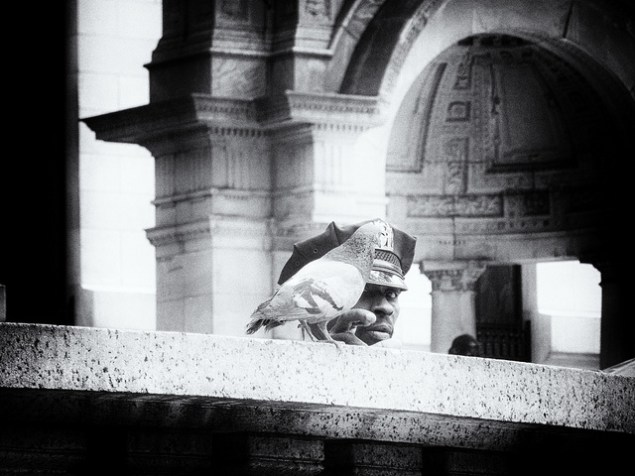 The de Blasio administration has claimed it doesn't want to rezone industrial business zones (though he's said he'd like to put workforce housing in other manufacturing zones), but City Planning Commissioner Carl Weisbrod said yesterday at a council hearing that he'd like to rezone the edges of some IBZs, according to Crain's. " 'We are certainly not contemplating wholesale, area-wide rezonings within IBZs'… some IBZs have 'inappropriate boundaries,' he said, and acknowledged approving a handful of applications for spot rezonings at the 'peripheries' of the zones." There's also a plan to study manufacturing and industrial businesses in the North Brooklyn neighborhoods of East Williamsburg, Greenpoint and Bushwick for possible expansion of commercial and mixed-use zoning. Hmmm…
Whole Foods has announced plans to open a more technology-oriented, cheaper spin-off with a "curated selection" oriented to millennials, according to Gothamist. If you take out the technology, that sounds a bit like Trader Joe's. And New York could desperately use more Trader Joe's so we're hoping some of these new stores land here.
If the Mayor wanted to completely overhaul 421-a, he should have spoken up sooner, Crain's claims: keeping mum for months, then announcing right after Senate Majority leader Dean Skelos was arrested, only a few months after speaker Sheldon Silver, leaving the legislature disinclined "to tackle a major overhaul of controversial tax program that keeps finding its way into criminal complaints."
Why we need the overhaul: because contrary to REBNY's belief (which actually supports de Blasio's overhaul), developers are more than willing to build in this current economic climate. To wit: Cape Advisors paid $50 million for six Tribeca properties that it plans to tear down and replace with luxury condos, according to Crain's. A deal that they note "underscores the eagerness among builders to deliver luxury housing in the city's most exclusive neighborhoods."
And why did REBNY support de Blasio's overhaul? Capital New York reports that it's better for the real industry than it seems: "developers would be given a 'menu of options,' including one that would allow them to lease 'affordable' apartments at rents that exceed the current market rate in many neighborhood, setting aside units for a residents making up to 130 percent of the area median income, i.e. $112,000 for a family of four. "I think you have to look at the entire benefit program," Steven Spinola, the group's outgoing president, said Thursday. "It's 25 years. That's 25 years of no taxes."
The sad saga of the Broken Angel house is recounted in The New York Times, which looks at how the neighborhood went from a place where two artists could buy a property for $2,700 and turn it into a beautiful tower to one where a 1,888-square-foot condo goes for $1.6 million (the condos at the former Broken Angel site, rechristened "4 Downing" will be among the most expensive in Clinton Hill).
Oof… a Carroll Gardens boutique selling only Brooklyn-made goods is opening a second location in Williamsburg, according to DNAInfo.
So as anyone who has been watching the real estate market these past few years knows, many parts of Brooklyn have reached price parity with many parts of Manhattan and some parts of Manhattan are cheaper than some parts of Brooklyn. But The Times is only just now discovering this, apparently.