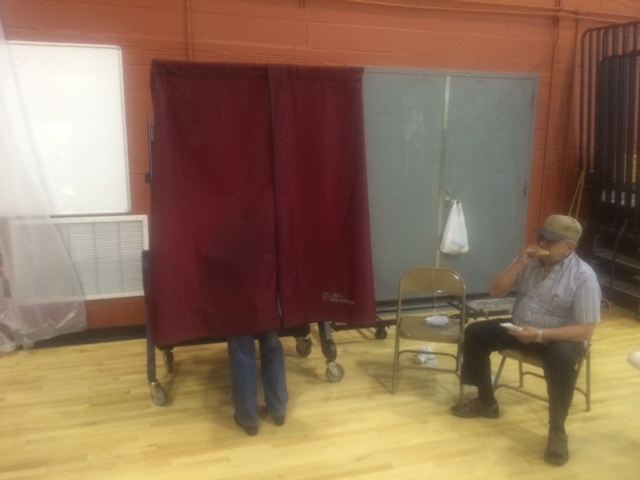 WEST NEW YORK – Election Day in West New York has seen some blood spilled following an alleged altercation between Commissioner Count Wiley, the opposition mayoral candidate, and the son of incumbent Mayor Felix Roque. The municipal police car outside the West New York Middle School on 57th Street, where seven separate voting districts have polling stations, is also very visible, as is a New Jersey State Police cruiser. But according to a poll worker inside the school gym where the voting booths are positioned, one thing has not been seen: volumes of voters.
"The turnout today is the lowest it's been in years," said a Hudson County poll worker who requested anonymity on Tuesday. "By this time, a little after 5 p.m., we normally have about 300 voters who already voted in this district. This year, we've got only about 70 voters. And this is a Third Ward district from along the waterfront that we thought would come out today. It's bad."
A longtime West New York political operative who has been through many municipal elections in the Hudson County town looked at the Election Day morning incident as an example of why people might be not turning out for elections in as high numbers as they have in previous years.
"People are tired of the craziness. They are apathetic because of the ugliness," said the operative, who also requested anonymity. "It's gotten crazy all the way to the White House. I think Americans are starting to feel ashamed."