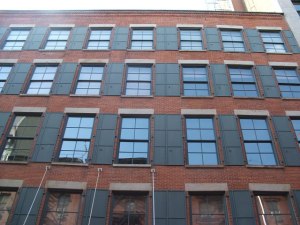 The name "Guggenheim" calls to mind refined living and cultured sensibilities, great family fortune and, of course, rarified collections. That this last category of association has long been dominant has not a little to do with the eponymous Frank Lloyd Wright monument in midtown Manhattan that routinely plays host to some of the world's most hallowed exhibitions of modern art. But it's hard to raise the kinds of funds necessary to build a museum with paint and brush alone. Mining works better—by the end of World War I, the family controlled something like 80 percent of the globe's copper, silver and lead.
A scion of the Guggenheims, one Harry Guggenheim, later got into horses, winning the 1953 Kentucky Derby with his steed, Dark Star. And Harry's equestrian bent is one shared by Mark Van Lith, a managing director and the head of investment banking at Guggenheim Partners who popped up some years back in The Times' Sunday Money column, expounding on the virtues of polo. Mr. Van Lith also seems to know a good stable when he sees it, like the 4,164 square-foot loft at 30 Crosby Street that he just sold for $7.99 million, according to city records.
Listed with Daren Herzberg, Julie Pham and Brian Babst, of Corcoran, for $8.25 million, the three-bedroom went to buyers known in public records as Crosbo Inc., who managed a small discount on the place. The brokers did not go so far as to call the unit the "quintessential luxury loft" (or the like), but that's pretty much what it is: exposed brick and elegantly weathered lumber beams, tons of open airy space beneath high ceilings, giant windows aplenty and a fancy-pants kitchen designed by Benjamin Noriega-Ortiz. Home at one time or another to Alicia Keys and Swizz Beats, Courtney Love, Lenny Kravitz and Julian Schnabel, 30 Crosby accommodates 13 envy-inducing residences of the kind often granted–ever-so vexingly–to stylish 20-something new arrivals to the city on network sitcoms. Still, it's easy to see why such venues might be more attractive to set designers than say, room shares in Bushwick.