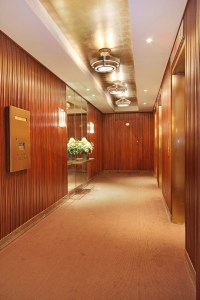 The last line in the listing held by Corcoran's Laurie Karpowich for a one-bedroom apartment at 20 East 9th Street, which recently became available for the first time since the Greenwich Village building went up in 1964, is telling about the changes that the neighborhood has undergone in the intervening years. Time was, co-op boards like the one at the Bevoort East, as the development is known, could feel reasonably well assured that college students would not be shopping in any great numbers for apartments priced at $1.65 million. (And even those acquired for slightly less–$1.625 million–as this one was, according to city records.) That, however, is no longer the case, and Ms. Karpowich's listing bears a friendly warning: "Sorry no undergraduates."
The co-op's dimensions, of course, would make it practical for a student, as would its proximity to the New York University campus. And the full-time doorman, live-in super and on-site gym and management agent might likewise help to assuage the concerns of parents with children making their way alone in the big city. The buyer, however, has needed little in the way of hand-holding. A placeholder on Crain's "40 Under 40" list in 2013, when she was 34, Brina Milikowsky was a senior policy adviser and counsel in Mayor Bloomberg's office, working as second in command at Mayors Against Illegal Guns, which was co-chaired by Mr. Bloomberg.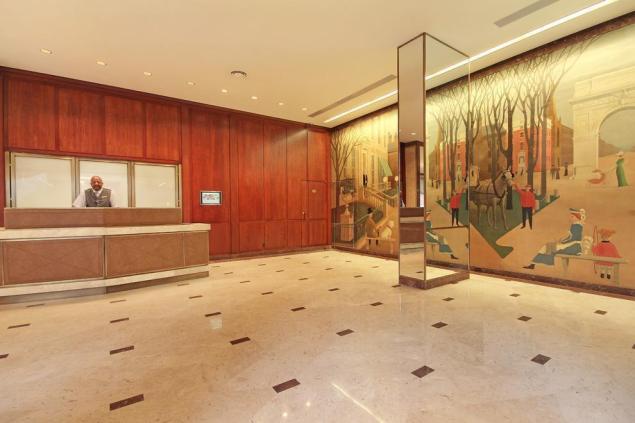 She will doubtless make a much more suitable owner than the Natty Light-swilling undergrads the listing sought to shun. But the seller, Charlotte Isaacs, has been there for quite some time, and given that the listing offers literally no photos of the apartment, we're going to guess that it's in need of substantial TLC. Still, the home spent less than two weeks on the market and features a sizable master suite, marble bath and a big living room with open city views to the north.