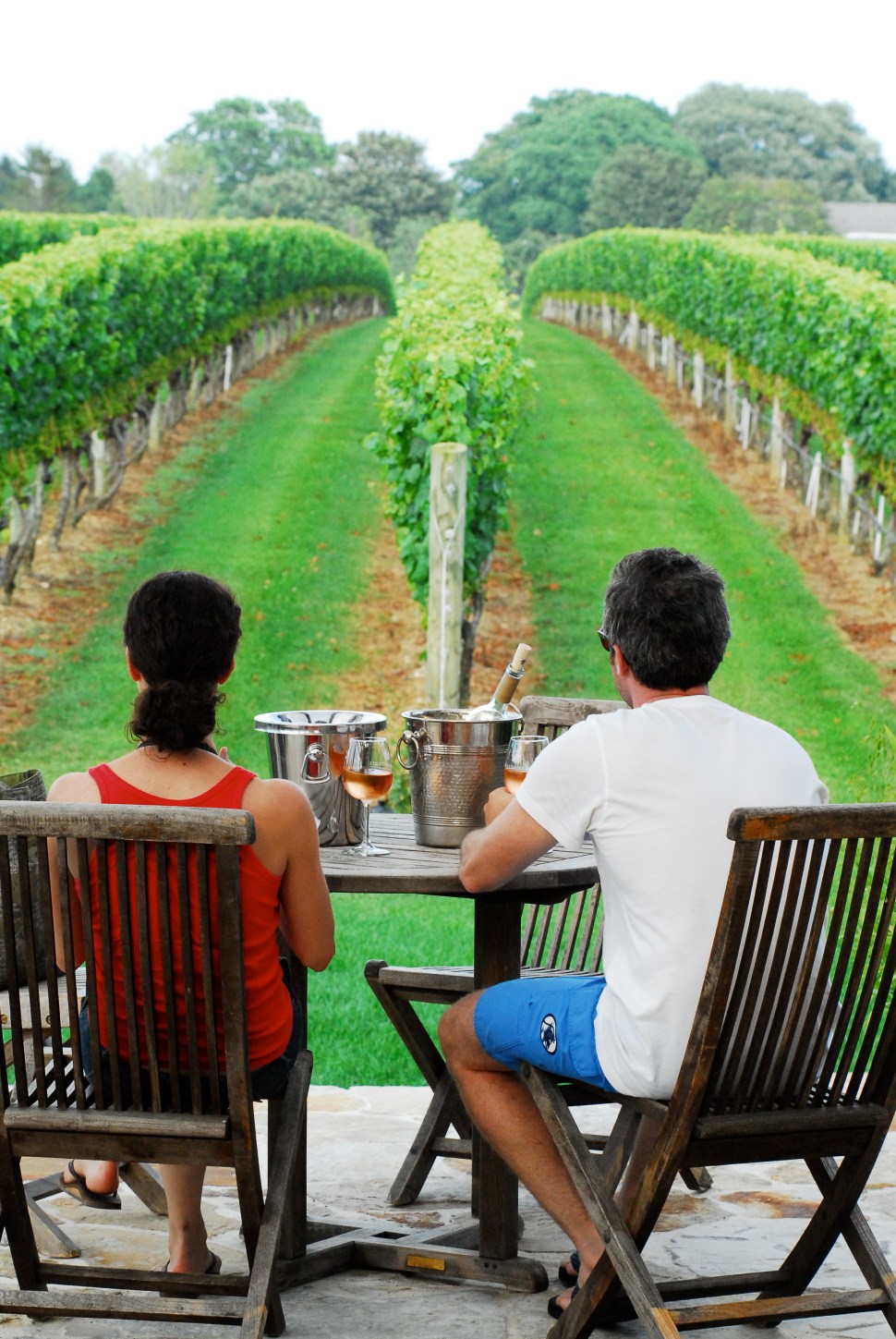 Wolffer Estate Vineyard's Summer Rosé sold out in just under 4 weeks last summer. Those who are left reeling in a rose shortage can still get their hands on Summer in a Bottle White – the wine of choice for Hamptons revelers. Though it may not be the typical staple for a rosé day, the equally light libation hails from the vines along in Sagaponack and plans to become the "sibling" of Wolffer's coveted rosé.
The Observer got the scoop from Wolffer Estate's master vintner, Roman Roth, on the state of this summer's wine market, and his time with the iconic vineyard.
First things first, can we expect another rosé shortage this summer? 
Yes! We have been making a consistently elegant dry rosé since 1992. The demand for our gold-label Wölffer Rosé has grown beyond what we ever imagined. We are very fortunate to have such loyal and excited customers. Together with Vineyard Manager Richard Pisacano, we plan for a good year and, if the weather provides us with a fantastic growing season, we are ready to capture it.
Is Summer in a Bottle White an answer to the shortage? 
No. This sibling to the Summer in a Bottle Rosé was created to highlight the beautiful white wines of the East End and their own place on the winelist for the season. Summer in a Bottle White is a blend of 41% Chardonnay, 29% Gewürztraminer, 20% Riesling and 10% Pinot Gris, and the sum is definitely bigger than the individual parts. Like Summer in a Bottle Rosé, the flavor profile of this blend represents the flavors of summer in the most vibrant, elegant way, backed by wonderful acidity and minerality.
What are some great pairings to keep in mind for the white? 
I'd recommend serving Summer in a Bottle White with local, seasonal dishes like striped bass, lobster, crabcakes, sushi or sashimi, or spicy Asian dishes. It is a complex white wine that is very versatile.
How did you find your way to Wölffer? 
In 1992, my wife Dushy and I were planning to move from Germany, where I'm from, to Australia, which is my wife's home country. At the same time, Christian Wölffer was looking for a winemaker oenologist. I saw the ad, "Winemaker Wanted in NY," and immediately imagined vines in Central Park! Thinking I could practice my interview skills in English, I applied. I landed an interview, but as it turned out, Christian Wölffer was German, so there went my practice! We met for our interview in a beer garden at the Stuttgart airport, and Christian told me his vineyard is a half-hour drive from Manhattan, and the bus costs $5. (A New York stretch of the truth.) He also told me that I'd be able to buy anything I need to make the best wines possible! That part was true, and it was enough to change our minds and move to New York instead. That was 24 vintages ago….
What makes Wölffer different than any other vineyard?
What makes us different is that we follow a traditional path in hand-crafting wines that are true to our maritime climate. WölfferEstate is 2.6 miles from the Atlantic Ocean, and has a unique soil made of clay and Bridgehampton loam. We never compromise our style to make more wine or to win gold medals or high scores, but to balance the magical flavors and aromas of our fruit, elegant alcohol levels and natural acidity that makes our region so special and that is the foundation for making food-friendly wines. The ultimate goal of course is to create concentrated, well-structured wines with great longevity, able to stand among the best wines in the world. Every step, from the vineyard to the cellar, is designed to capture, maximize and balance all the components that are necessary to create nothing less than great wine.